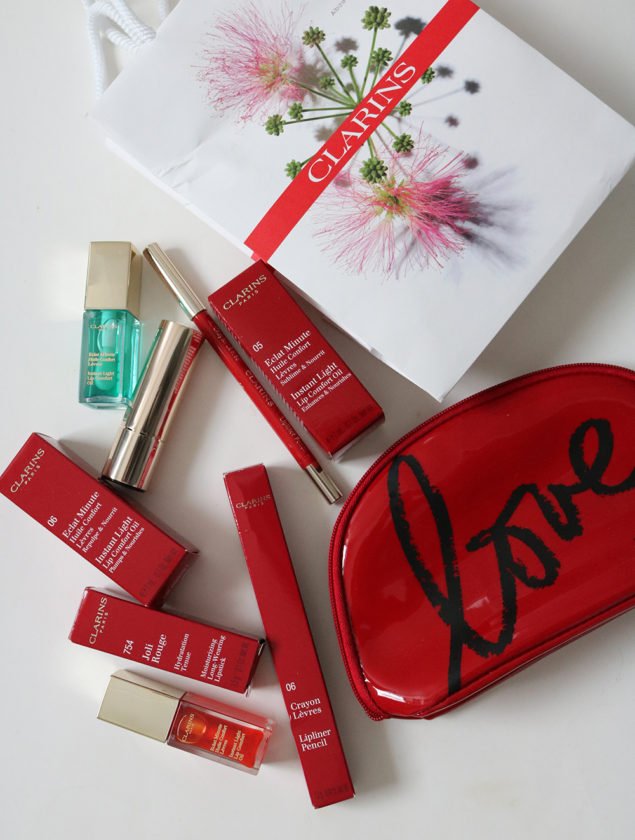 I used to always think of Clarins as an "older" brand but now I've realised that perception is more that they are an elegant brand. I love their packaging and the make-up products they release are always of exceptional quality and on-trend without ever succumbing to being too "trendy". Instead they develop into classics. I do feel that the Clarins Instant Light Lip Comfort Oil will become a cult classic. There are now 7 different modern coloured lip oils in the collection and I received two of the new shades to try out…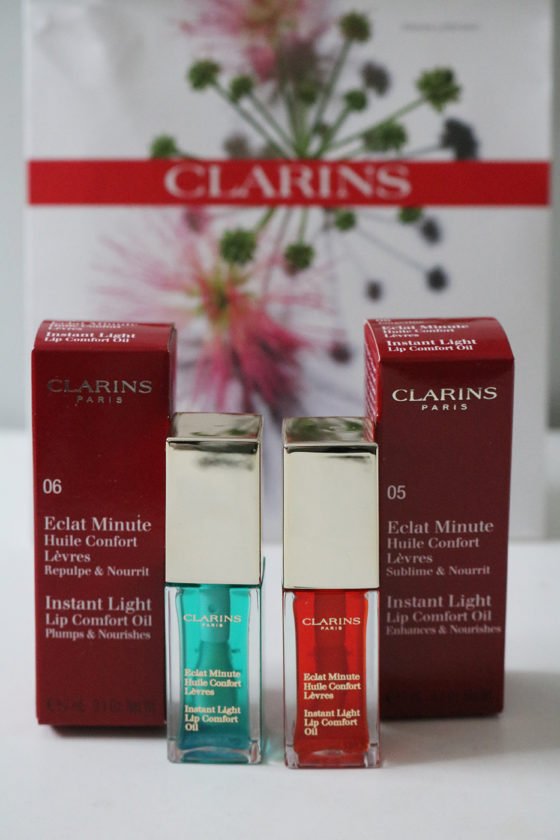 The shades are bright pop colours and the fragrances are deliciously fruity. They all result in a nourishing ultra-glossy colour which can be worn on its own or over a lipstick for more comfort. Clarins Instant Light Lip Comfort Oil (R295) contain two botanical oils- Hazlenut and organic jojoba. Each shade contains a specific oil blended with these two oils: Mirabelle plum, raspberry, amaranth, annatto, buriti, shea and macadamia. In winter I often get dry skin on my lips that tends to peel, making applying lipstick a nightmare. I've been using the Clarins Instant Light Lip Comfort Oil daily, well multiple times a day the scent is so yummy, and have noticed a significant difference in the texture and feeling of my lips. These are oil glosses which means they never feel sticky or too oily. To me there is nothing worse than a sticky lip gloss.
Shades Raspberry, Red Berry and Honey are already available but now Clarins have added four more shades- Candy, Honey Glam (which contains a shimmer), Tangerine and Mint.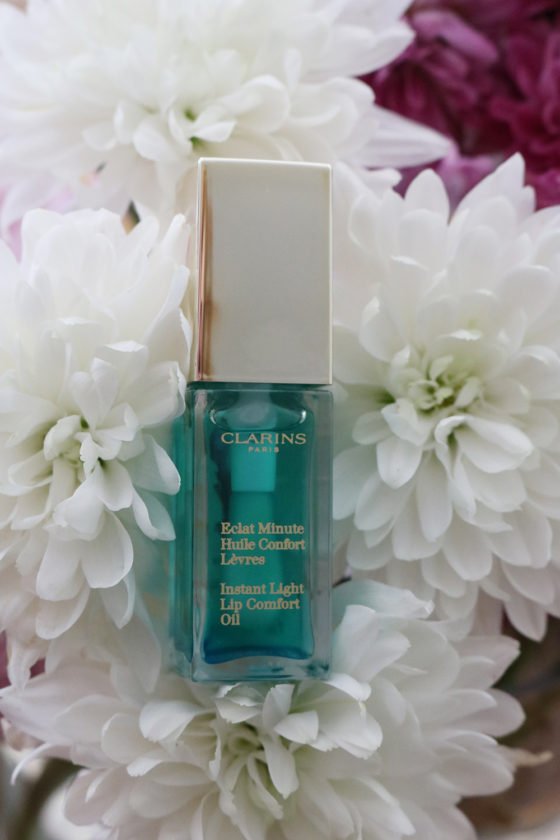 The Clarins Instant Light Lip Comfort Oil in 06 Mint has a delightful menthol fresh effect which promotes a pleasant "icy" effect and is said to make your lips look instantly plumped. Now don't expect Kylie's lip proportions but this does give a very slight plumped effect which I honestly wasn't expected. I love the mint scent. Also don't worry this won't give you a green colour, it actually applies like a clear gloss.
Both the 04 Candy and 05 Tangerine shades have a unique intelligent pigment that reacts with the lips natural PH to gradually create a personalised shade.
Tangerine goes a soft coral shade on my lips but on some it can turn to quite an intense orange. This appears to be the most vibrant of the shades but it does depend on your own PH.
Clarins Autumn 2017 Make-up collection brings quite a number of new releases. I received one of the new Joli Rouge lipsticks and a new shade of the Lipliner pencils to try.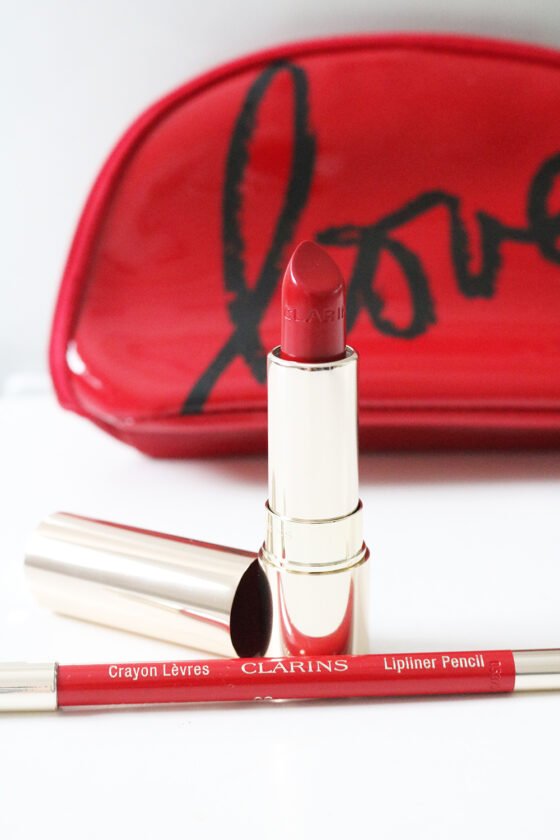 If you asked me what the perfect red lipstick shade is I'd say Chanel in Gabrielle hands-down however I would also warn you that it is extremely drying so only wear it on special occasions. Well, somehow Clarins managed to re-create that exact perfect red shade and pack it full of nourishment. The Clarins Joli Rouge Deep Red 754 (R320) is an extremely comfortable red lipstick that manages to stay put but doesn't zap the moisture from ones lips. To define your glamourous red lips they've also released a 06 Red lipliner pencil. Clarins lipliners are soft tipped pencils for precise results and offer long-lasting, true colour.
See below for swatches: