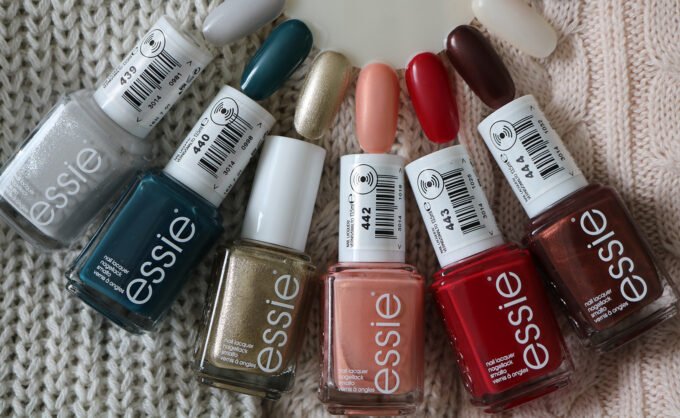 The new Essie Winter Collection is now in stores and it's theme is Mod and the swinging 60s. I REALLY like this collection. They are perfect for winter without being drab or predictable. The formula is also excellent and like all Essie polishes (or at least in my opinion most of them) the coverage is good.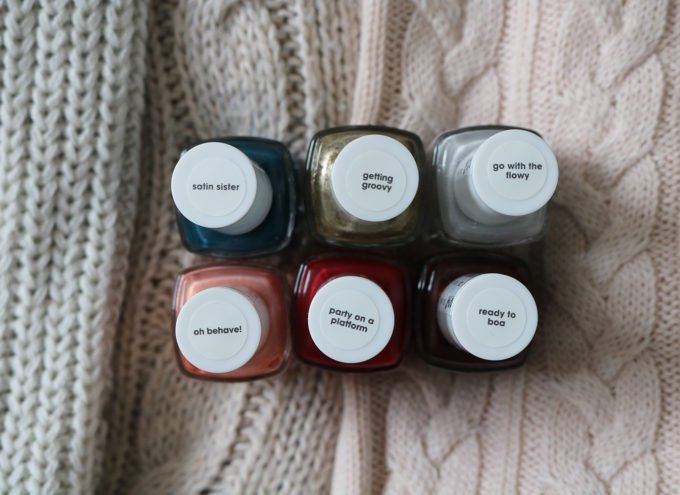 Below are swatches of the shades"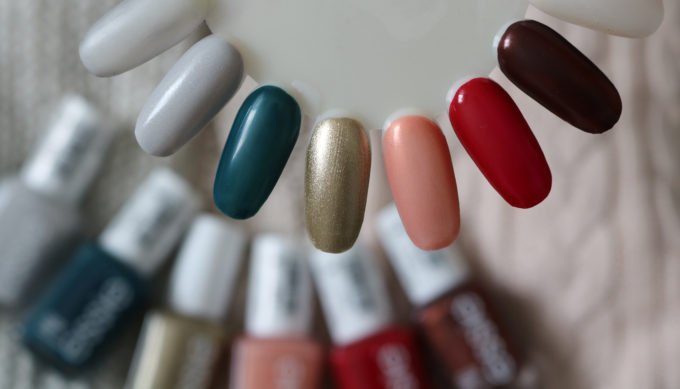 – Go With The Flow is a stunning soft dove grey and an ideal winter neutral shade.
– Satin Sister is a stunning Peacock Green/blue shade.
– Getting Groovy is the an exquisite metallic palladium gold.
– Oh Behave! is has a beautiful soft shimmer and is peach frost.
– Ready To Boa is certainly not a boring brown, it's a glistening bronzed mahogany.
The Essie Winter Collection retails for R134.95 each.