Let's face it, no matter how diligent we have been in the past two months, our skin has taken a knocking. Whether it was from too much sun, too much booze or even just overindulging. Our skin is need of a seriously soothing, hydrating and radiating boost for the year ahead.
NEUTROGENA has four gorgeous masks in their Hydrogel Recovery Masks range:
– Hydro Boost is the "Super-Hydrater" infused with hyaluronic acid. It quenches dry and dehydrated skin leaving it hydrated and supple.
-Purifying Boost: If you've been naughty about fully removing makeup before bed or simply have a problematic skin type then The Detoxifier with seaweed extract will leave your skin feeling refined.
-Radiance Boost which is the "Illuminator" and is packed with vitamin B3 for glowing and radiant skin.
– Ageless Boost – "The Smart Smoother" contains adenosine which is actually a well-known anti-ageing ingredient and helps to combat fine lines.
–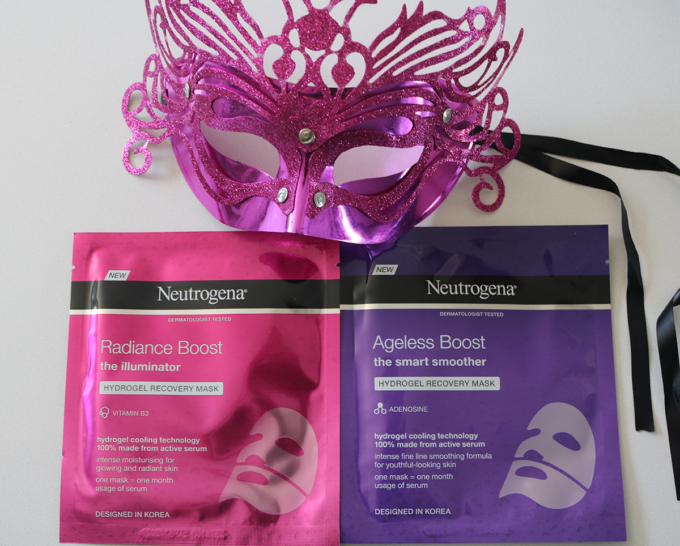 I am a massive lover of facials but sheet masks for me are a weekly treat. The good quality ones make an almost instant difference. Neutrogena claims that by using one mask for between 15-30 minutes depending on your skin type is the equivalent of one month's worth of serum. Now I'm not entirely sure if that is true and will continue with my serums but I sure do know that these masks are effective! They are also affordable at only R59,95 per mask.