Nails inc. London sent me two of their polishes to try out. Basil Street and Chelsea Embankment are bang on trend this summer with warm coffee/chai shades showing up on all of the top runways alongside shimmering metallics.
Basil Street (R110) is the perfect nude shade ever. It is so chic and classic and I am forever grateful to have finally discovered a nude that dries as a solid, no white lines peeking through. Just two coats of this shade and you are evenly covered.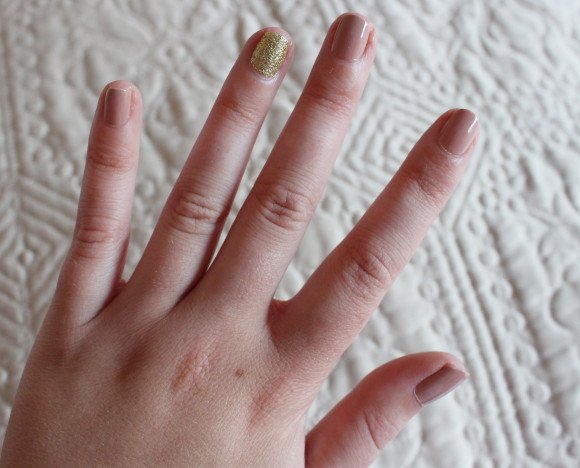 I decided to use Chelsea Embankment (R110) on my ring fingers as an accent nail. The two combined look so feminine and work for a number of occasions. I really like that this glittery shade is very fine and it was a breeze to remove (not usually the case with glitters).
Nails inc. is available exclusively at selected Edgars and Red Square Stores as well as online from redsquare.co.za