Healing Earth Range Review
Towards the end of last year I received some samples from an all-natural local brand called Healing Earth. Healing Earth is a premium organic spa brand inspired by Africa's ancient energy, healing traditions and natural richness. My "To Review" waiting tray was so full though that they kept getting pushed to the back but I am so glad that I finally got to try these products out. Each and every one impressed me…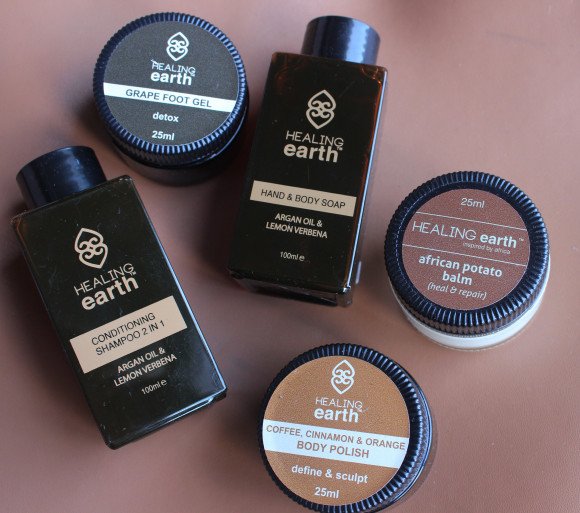 My favourite from the lot would have to be their Detox Grape Foot Gel. After a day in heels this soothing gel does wonders. It has a delightful minty fresh scent and although the gel itself may look a little weird (the green colour is quite intense) once gently patted on it absorbs fairly fast and does a great job of cooling and reducing swelling.
The African Potato Balm is a wonderful healing balm and helps to repair dry and damaged skin. It also is excellent to soften dry heels.
I have fallen in love with the strong invigorating scent of their Hand and Body Soap. It is very, very fresh and leaves your skin feels soft and rejuvenated thanks to the added Argan Oil and zesty Lemon Verbena.
Another standout product from the range is the Coffee, Cinnamon and Orange Body Polish. This is quite a creamy body polish with fine beads to gently remove dead skin cells and leave your feeling firmer, smoother and softer.