I've always said when it comes to beauty, focus on your skin first. No amount of primer is going to create that perfect canvas only good skincare can. I've tried to use high quality skincare products most of my life and even in my teens, skincare was a priority for me. There was no way I was using soap on this face!
Focusing on using effective products (and SPF) really has helped but since I am now in my late 20s I've started to realise that you need to not only use great products and drink plenty of water, you also need to add treatments to your regime. Skincare treatments will not only make your products more effective but will also improve your skin from the inside such as with micro-needling.
I also only want the best in the business handling my face and the team at Rondebosch Aesthetics is certainly one of the best. Rondebosch Aesthetics is an Aesthetic clinic started up by Dermatologist Dr Asmal at The Rondebosch Medical Centre Cape Town.
I've embarked on a skin journey with Rondebosch Aesthetics and have had two treatments so far. The first was a milder peel called "On the Glow". This is a fantastic peel for when you have an upcoming event (book a week or so in advance) and want your skin to look healthy and refreshed. I didn't experience any peeling or redness, only a tiny bit of flakiness on the area where I suffer from pigmentation. And I did notice that the pigmentation was less visible a week or two after the peel. Great results from just one peel!
In order to get the best results I'm having my treatments one month apart. During the month after the "On the Glow" peel I was certainly on-the-go and flew quite a bit, I also moved homes and overall the stress had begun to take its toll and my skin felt and looked stressed too. The good news was this was just in time for my next treatment and Dr Asmal and skin therapist Nicola suggested I try a Neostrata ProSystem Retinol peel to perk up my skin.
NeoStrata ProSystem Retinol Peel, the first and only Retinol peel in the brand's collection of high performance peels. The advanced, physician-strength peel contains 3% Retinol plus Retinol Boosting Complex; to exfoliate and improve the appearance of fine lines and wrinkles, help reduce acne, and improve skin laxity while promoting a bright, even and clear complexion.
The peel contains an innovative blend of scientifically proven ingredients to complement the 3% Retinol:
NeoCitriate® – Targets collagen for anti-aging smoothing effects
Aminofil® – A novel amino acid derivative that helps enhance collagen and hyaluronic acid to smooth lines and wrinkles
Bisabolol – A botanical derived from chamomile that helps calm skin
Vitamin E – Gives skin an antioxidant boost and protects from free radicals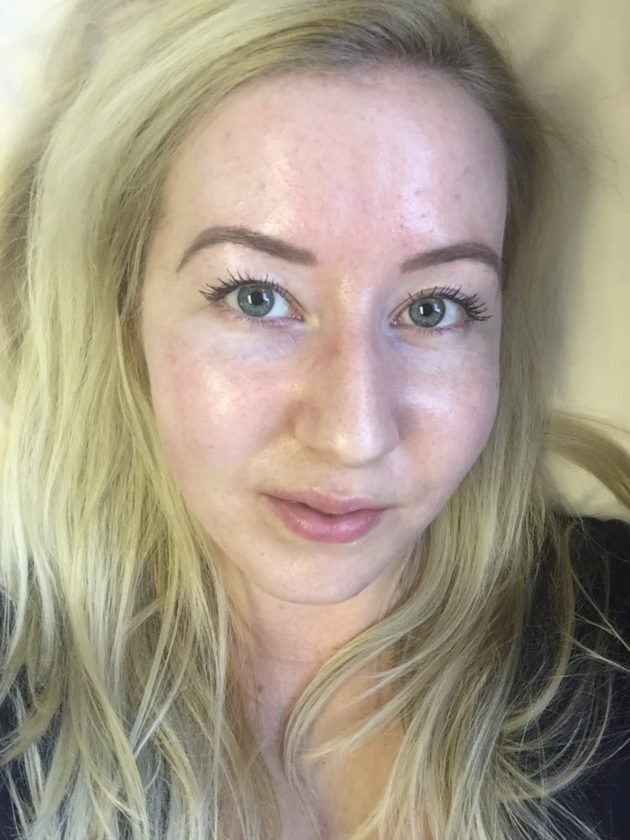 The above snap is taken before the peel has been applied. As you can see I have some congestion on my forehead (Thanks stress!).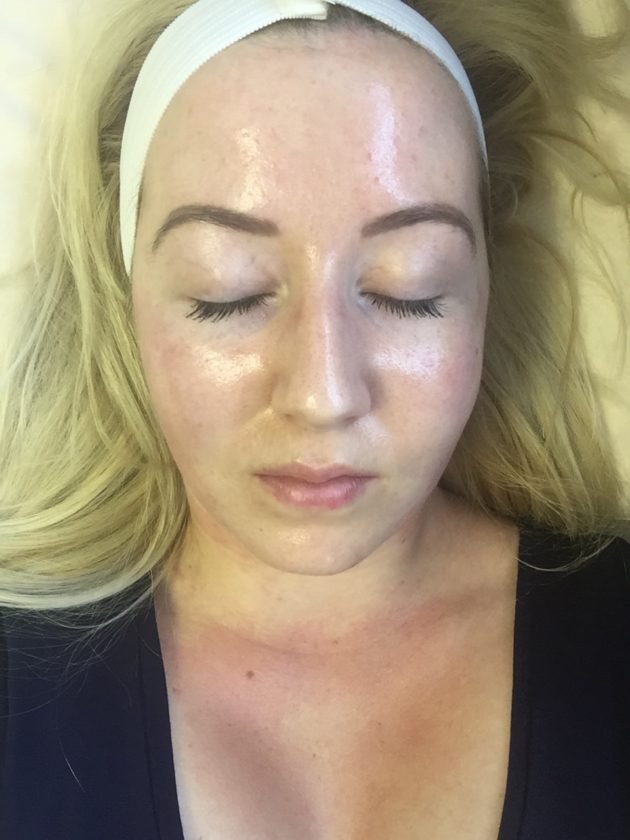 After Nicola applied the peel, slight redness to my cheek area. The redness on my nose is just from my glasses pressure. Not painful or sore at all though. This is actually a very gentle peel in terms of tingling etc.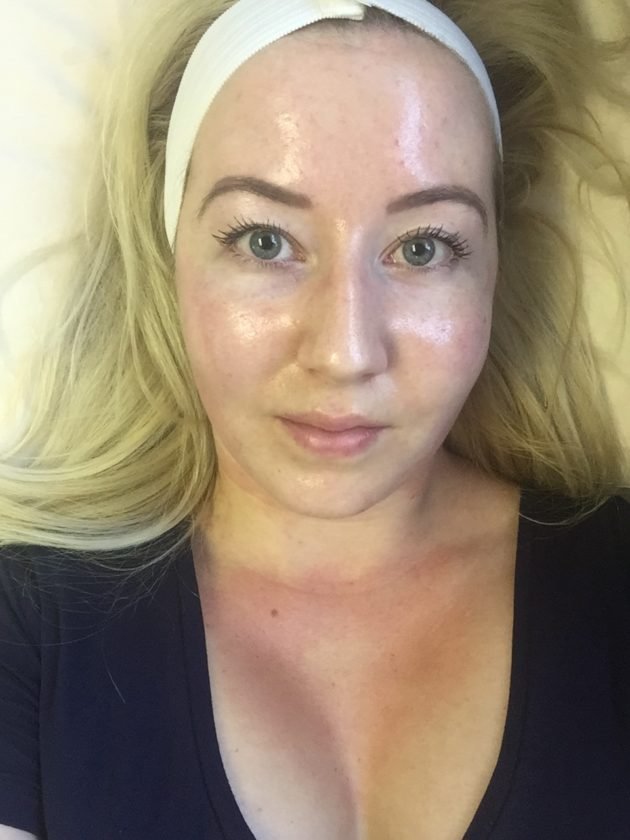 And voila the peel has been gently massaged in and will remain on my skin for the next 8 hours. The next day it is rinsed off with water and a barrier cream is applied. As with all peels it is best to allow the peel to do it's job and not apply makeup for the next day or two. Besides you probably aren't going to want to thanks to the beautiful glow!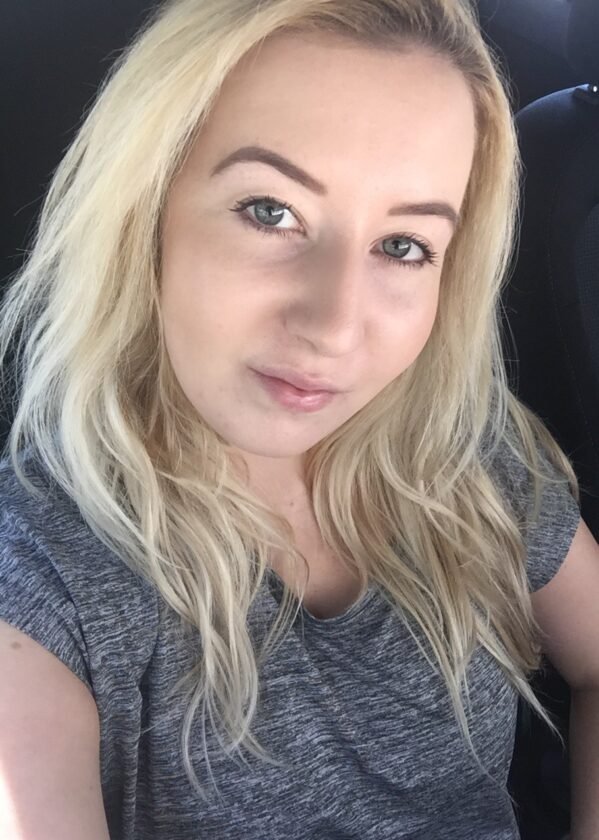 A week later. I am SO impressed! I did experience a bit of peeling on day 3 but by day 4 it was all done. The biggest improvement is that the congestion has completely cleared up on my forehead and the pores on my nose are far less noticeable.
I still have visible scarring on my chin, thanks to years of PMS pimples, and enlarged pores along my upper cheeks. Overall though, the results after these peels have me hooked!
Make sure to give them a like on Facebook and a follow on Instagram. I've got an exciting competition coming up soon.
Disclosure Ranking: 2