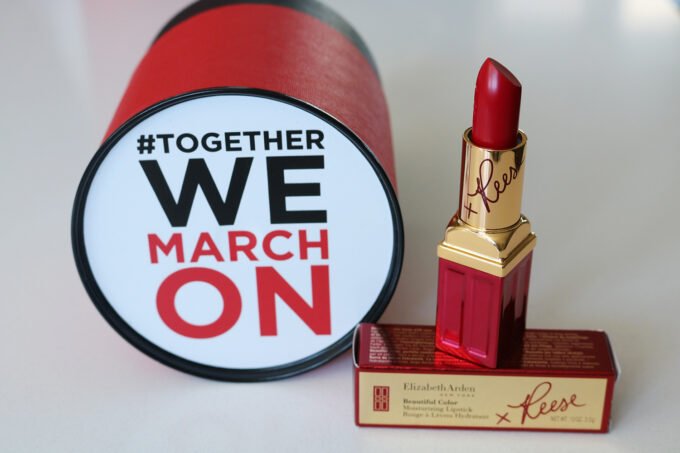 I'm a bit behind in my posts at the moment but I just had to move this into my schedule because not only is it a beautiful lipstick but it's also for a good cause. For the month of March (so hurry to pick yours up) Elizabeth Arden is running the most incredible campaign called March On. They have teamed up with female advocate Reese Witherspoon as the storyteller-in-chief and have created the most intense, striking red lipstick. The March On Beautiful Color Moisturising lipstick in Red Door is currently available in store, it is limited edition and retails for R295. 100% of the proceeds from the sales of these lipsticks goes to the March On campaign. Yes, 100%! The program is designed to celebrate women's achievements, encourage women to support other women and includes a pledge to donate $1 million to UN Women in support of their work to advance women's issues worldwide. In addition, to 100% of the proceeds from sales.
This limited edition serves as a powerful symbol of unity and advocacy and invites women around the world to signal their support for one another.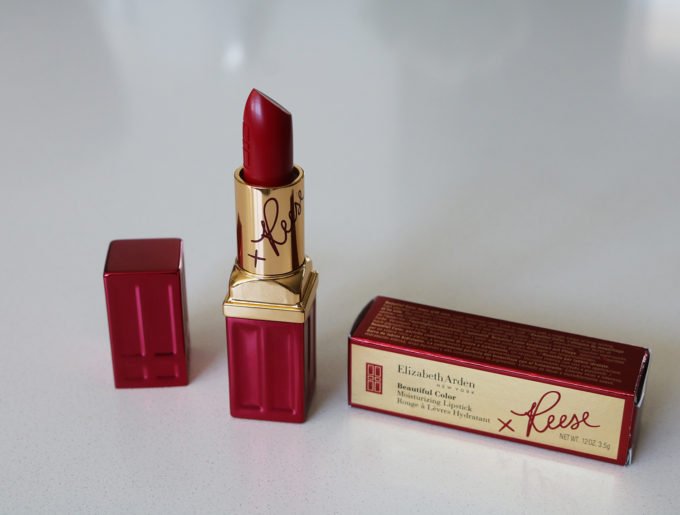 Whenever I am asked about what makeup product I reach for when I need a confidence boost then I always say a bold red lip. There is something so strong about a red lipstick, it demands attention. The Red Door shade is also one that will suit most skin shades and is quite literally the perfect red.
Disclosure Ranking: 2