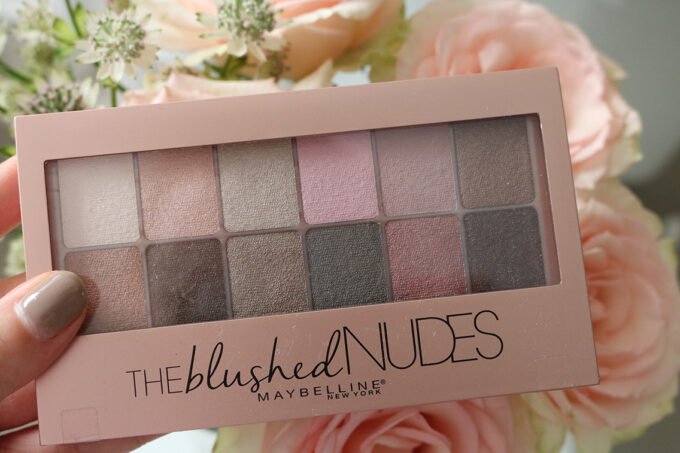 I mentioned that Maybelline sent me their latest product launches last month and among them was this beauty, the Maybelline "The Blushed Nudes" eyeshadow palette. I very embarrassingly squealed in delight when I spotted it because let's be honest it is gorgeous and also I tend to get inordinately excited about eyeshadow palettes. I own far too many but struggle to part with them because "they are just so pretty". Aside from my possible hoarding issue let us focus on the Blushed Nudes palette. It retails for R249.95 and Maybelline has 13 suggested looks which is a total bargain. I really do like that they give clear and simple instructions on how best to use all the shades on the back. Just follow the guidelines and suddenly you're a makeup artist. If only that were the case! However, it does provide a nice outline for those of us less skilled when it comes to makeup application.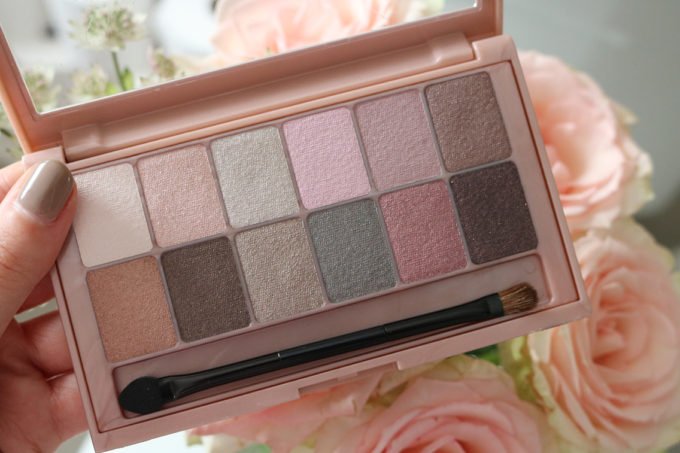 The shades are all exceptionally wearable for day or night. There are some with a slight shimmer but nothing gaudy and there are also quite a few matte shades. The only downside to this palette is that the lighter shades all are very close in colour once applied and you do need quite a fair amount in order to get a good colour payoff. See what I mean in the swatches below…
The second and third shades are very similar to each other once applied but in the palette they look totally different. The same with shades three and four. Overall though there are 12 shades in the palette and even if some are quite interchangeable they work well together and offer a good variety.