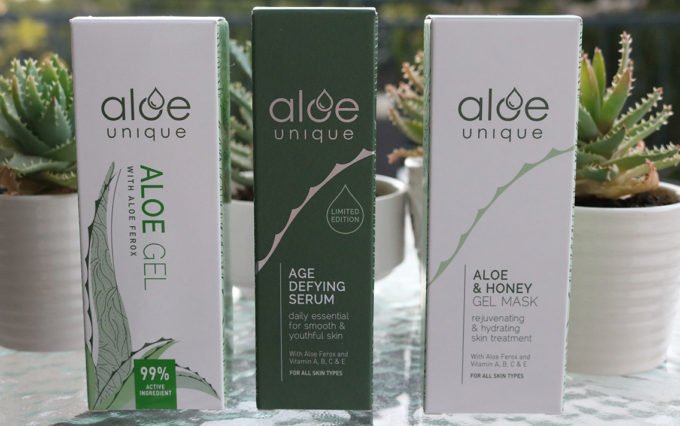 My old work place informed me that there were a few parcels that had mistakenly been delivered there for me, so I'm not entirely sure how long ago this product range was sent to me but I finally had a chance to pick it up and trial it. I'd never heard of Aloe Unique before but after researching a bit and testing the products I'm pretty impressed. Aloe Unique brings together ancient methods of harvesting with cutting-edge phyto-chemistry to obtain the highest-grade, bio-compatible Aloe Ferox for luxurious, modern, high performance beauty care. As a South African I am no strange to the wonders of the Aloe Ferox plant which is indigenous to the Southern Cape of South Africa. Most Aloe products are sadly packed with bad ingredients and preservatives that detract from the positive effects of the Aloe plant. Which is why I was happy to see that Aloe Unique re-formulated their products and are free from Parabens, Sodium Lauryl Esther Sulfate, Triethanolamine, Methylchloroisothiazolinone, cocamide and alcohol.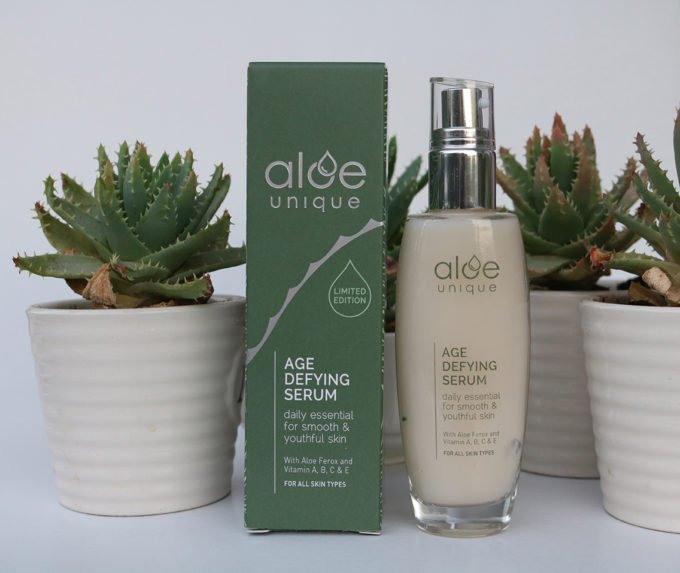 Admittedly I wasn't expecting too much from their serum but found that it really did perk my skin up. Due to studies I've been having late nights and consuming far too much caffeine both which tend to wreck havoc on my skin. Aloe Unique Age Defying Serum R256 for 50ml contains high levels of Aloe Ferox leaf extract, Vitamin A, Vitamin C and Borage Oil. It leaves my skin feeling soothed and hydrated. It also penetrates ones skin very quickly and will work on both dry and oily but dehydrated skin types. Another plus is that the serum has a pump-action nozzle to keep all those actives active.
The winner from the range is the Aloe & Honey Gel Mask R108 for 75ml, if you are on the search for a easy to apply, non-messy mask that hydrates, firms and refreshes ones skin…oh and is afforable too then the Aloe & Honey Gel Mask is a winner for you too. I love clay masks but they can be messy and take forever to dry which is when a gel mask is the perfect alternative. This mask leaves my skin feeling so soft and healthy.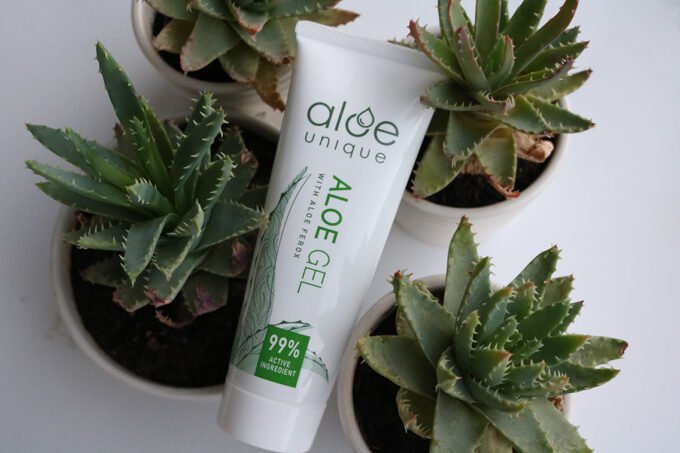 I can't say much in terms of a review for the Aloe Gel R98 for 75ml aside from the fact that it consists of 99% active ingredients which as far as I know is the highest or one of the highest in SA. Aloe Gel is great to keep in every household and can be used for all kinds of burns, sunburns, bites, scratches, rashes and more!
Overall a pleasant discovery, I always enjoy trialling locally made products and this range is produced in South Africa and is of a world class standard.