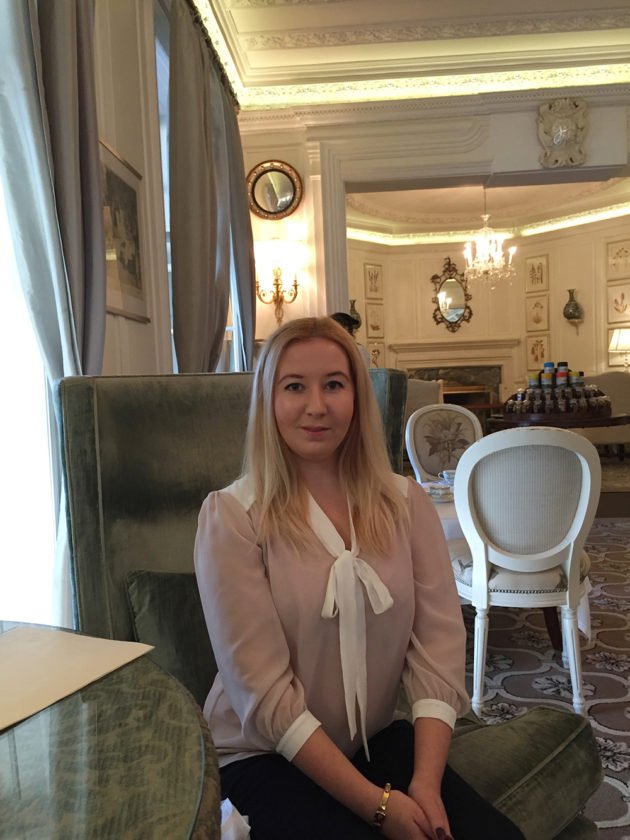 I was born on Mother's Day, so quite often my birthday falls on the weekend of Mother's Day as it did this year. I had planned to go to Nomad Winelands with my mum to celebrate. My mother is vegan so it is one of her favourite restaurants but they happened to be closed for their winter break. I searched for somewhere else that would still be special to go to but so few places had any exciting options for vegans. When my mum was still vegetarian we loved to go for Afternoon Tea together and I put out the call on Twitter to find a place that offered a vegan Afternoon or Morning Tea and the Mount Nelson was mentioned. They are without a doubt THE place to go for tea so I was ecstatic when they informed me that the chef could certainly provide us with a vegan option.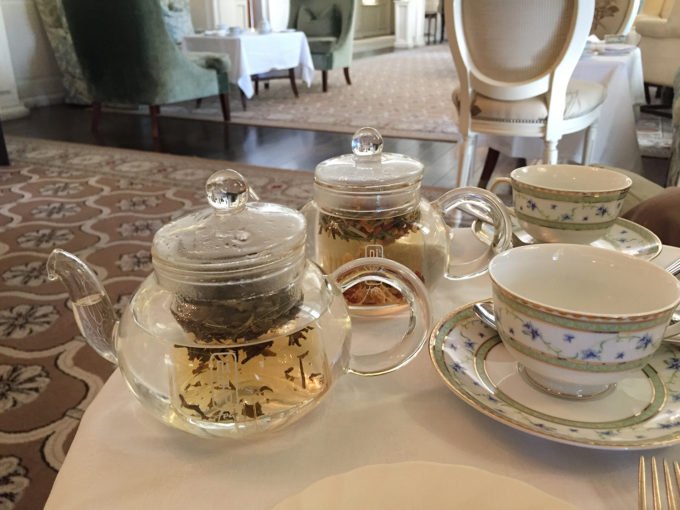 We decided to go for Morning Tea which is served from 9:30am to 12pm. They state that it is a lighter version of Afternoon Tea but the amount of food is plenty and the main difference is that Afternoon Tea is served buffet style well the Morning Tea is on a tiered stand and is brought to your table.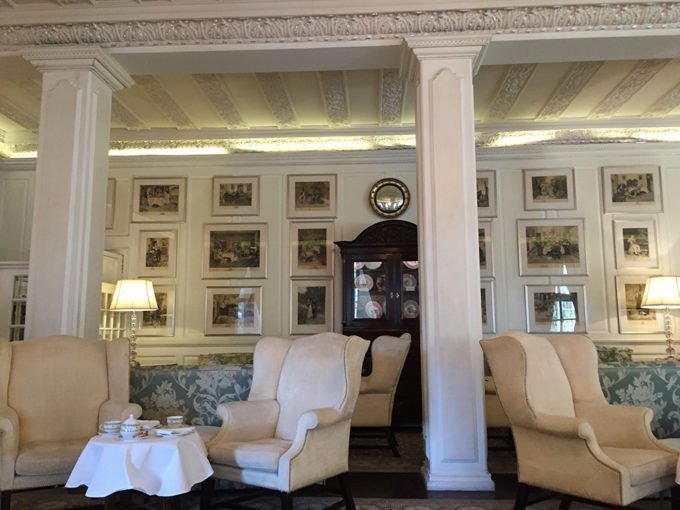 You can choose to sit inside, near the fireplace, on the couches or outside depending on the weather. Even though it turned out to be a stunning day, at 10am there was still ice in the air so we opted for indoors.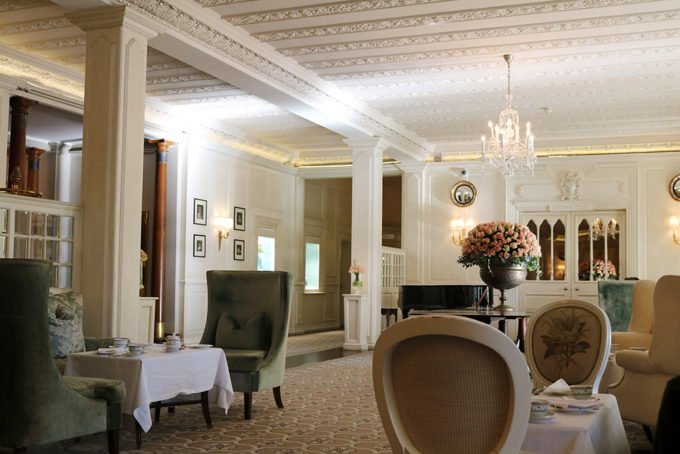 A vast tea selection is available and inclusive. The signature Mount Nelson Tea has been expertly blended from six teas: Darjeeling, Kenya, Assam, Keemun, Yunnan, Ceylon, and rose petals from their garden. They also offer an array of leaf and flowering teas. My mother chose a warming fruit infusion orange tea and I selected a Peony White Tea.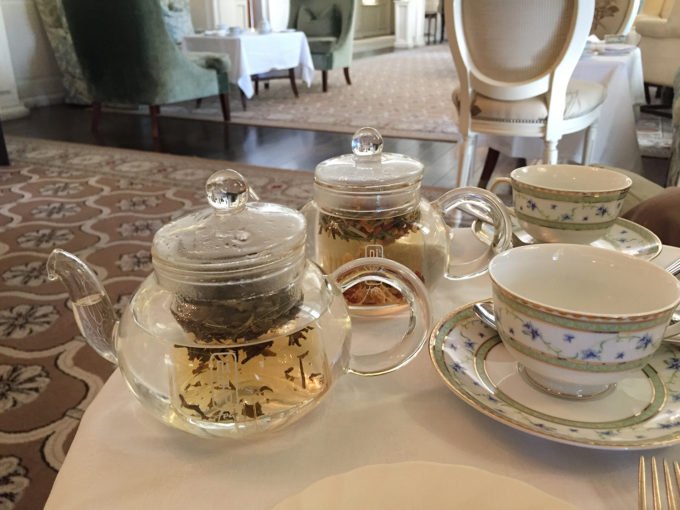 Morning Tea costs R255 per person and is an actual bargain for the amount of food and the variety on offer. I asked if they could create a pescatarian option for me and was pleased with the savoury selection. Salmon croissant, egg mayo sandwiches, cucumber sandwiches, a delicious sweet potato roulade plus warm large scones served with clotted cream, strawberry jam and cheese. The sweet selection I only managed to get halfway through, more so because I'm not naturally a sweet tooth and also because I had tasted some canapés from the Vegan stand as well. For me the red velvet cake and the custard eclairs were winners though.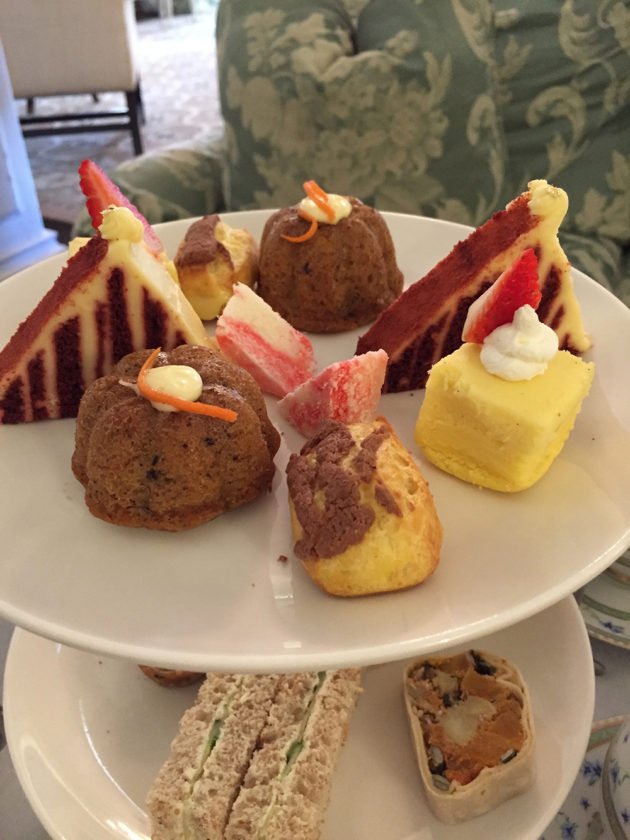 At 12am we opted for a glass of MCC (at an extra charge of R95) and finished off our decadent dishes before meandering through the garden. Everything was lovely but the focus of me doing this post was because I am so impressed by their vegan selection and am ready to rave about it. Marketing Manager Louise insured me that Chef Rudi Liebenberg would prepare a vegan option and while I expected it to be good. I checked out the Planet Bar menu and was delighted to see that they offer a large number of vegan options and really creative, mouth-watering ones. I am planning on heading to the The Planet Bar sometime to try those dishes after seeing just how much thought and effort Chef Rudi put into the morning tea selection.
My Pescatarian option on the left and the vegan stand on the right…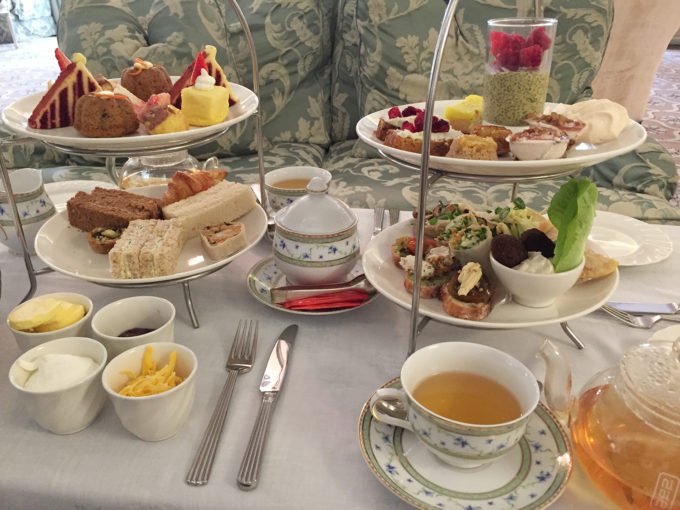 Doesn't that look so good?
Let's start with some of the savoury options… Spicy ginger falafels with a vegan "cream Cheese dip", Crunchy Summer Rolls, the most divine samosa style bites, Crostini with vegan cheese, hummus, roast veggies, heirloom tomatoes and my personal fav the rotis with sprouts, lettuce and miso mushrooms.
The dessert consisted of a raspberry chia pudding which apparently tasted "just" like sago pudding, my mums fav dessert which she missed since going vegan. Mini cheesecakes, lemon curd tartlets and the one with cranberries on which my mother couldn't quite describe but declared as the most amazing dessert ever!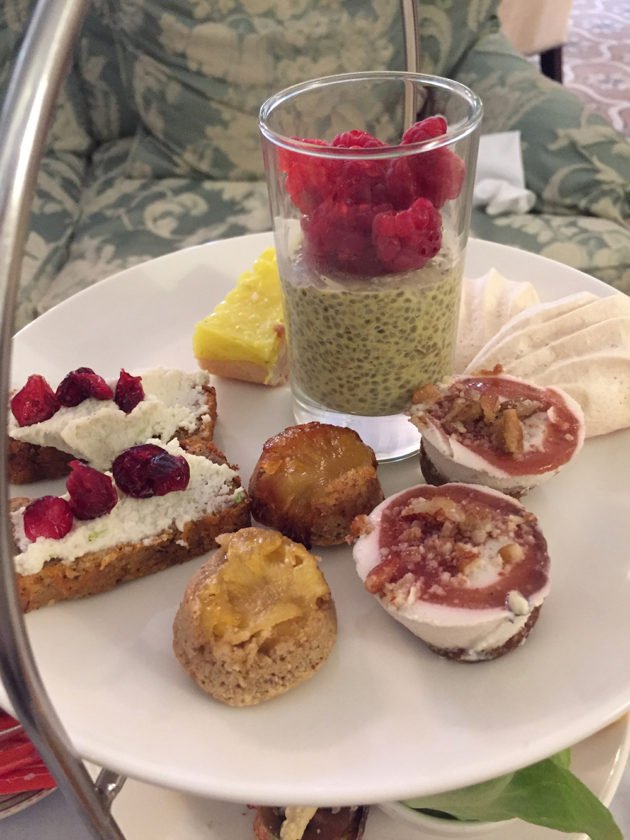 I was the most inquisitive and skeptical when I spotted two meringues on the plate and promptly googled how does one make vegan meringues. They look EXACTLY like the real deal. Apparently they are made using Aquafaba which is the juice from which chickpeas are cooked in. How interesting! They taste 99% the same as a normal one would with the slightest caramel aftertaste but so subtle.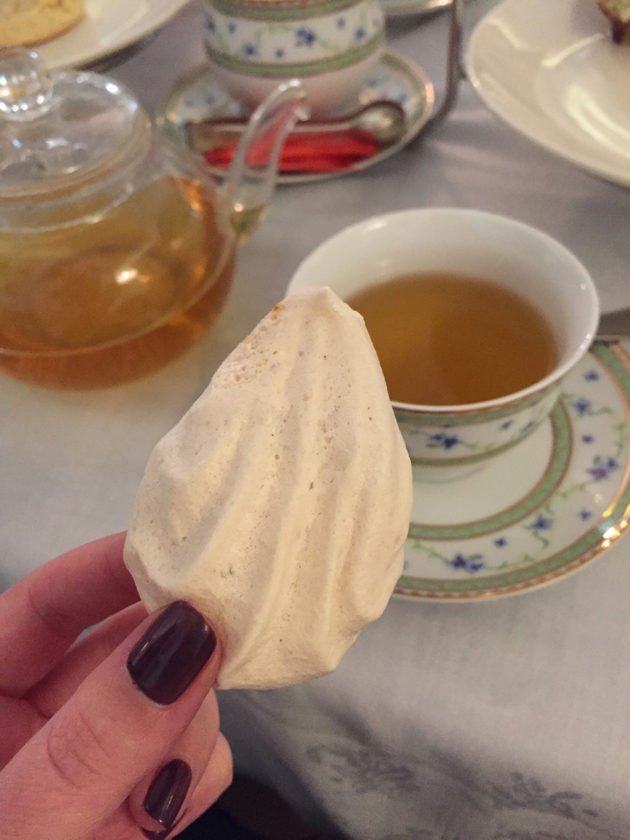 Overall a magical morning, thank you so much to Chef Rudi for making this Birthday/Mother's Day celebration a fun and yummy one. You'll definitely be seeing us at The Planet Bar soon!