Some of these are oldies and some are new but I have been loving them so much that I felt some old ones needed a second chance in the spotlight…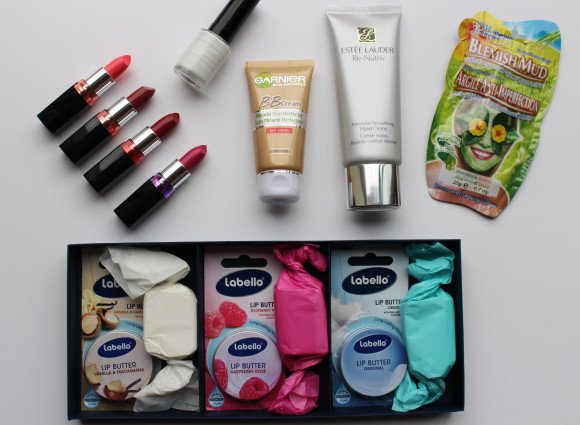 Like these cute Labello Lip Butters. Now I'd like to state that yes this was a press drop and I have reviewed them on the blog before (over here) but I still use and re-purchase the Raspberry Rose variant and there is usually one in my handbag. They smell super yummy, there is also Vanilla and Macadamia and the Original and are only R29,95. Also how cool this ad.
Next up comes an apology…I hate Garnier's regular BB cream. I really, really do. It feels awful on my skin and makes it so oily. So when I received the new Garnier Anti-Ageing BB Cream I wasn't that keen to try it. However, I will eat a big piece of humble pie as I absolutely love it! Seriously it offers a nice light coverage and feels great on the skin. It makes my skin look even and healthy. R94,95.
I have so much love for the next product. Honestly the Revlon Gel Envy is the easiest, longest lasting nail polish I have ever used. It has knocked Barry M Gelly off of its pedestal and I wanted to mention how amazing this range is once more. I reviewed it here but Sure Thing is the best white polish and with spring around the corner I know that I'll be rocking it even more often than I already do.
Sometimes love is pricey..Estee Lauder Re-Nutriv Intensive Smoothing Hand Cream retails for R995. Yup, almost a grand on a hand cream. I feel guilty when I spend anything over R100 bucks on a hand cream so a thousand is a whole other level. Especially since it is only 100ml. Is it worth it? If you have the cash dollar to spend then yes. Yes, yes, yes. It is everything you could ever want in a hand cream and it seems a lot of people agree with me as it is currently sold-out on the local Estee Lauder online store.
I am obsessed with masks at the moment and will be sharing my top ones in an upcoming vlog but I wanted to share this one which I picked up at Clicks recently. We all recognise these masks I am sure. Montagne Jennesse Blemish Mud has aloe vera and willow helps to dry up pimples in a flash and sooth redness. This is a great mask if you are prone to PMS breakouts. Think it retails for around R36,95 if I'm not mistaken.
Lastly we have these awesome Color Show lipsticks from Maybelline. They smell amazing! They also feel great on ones lips and are highly pigmented. The following four shades are the ones which I've found myself wearing most frequently.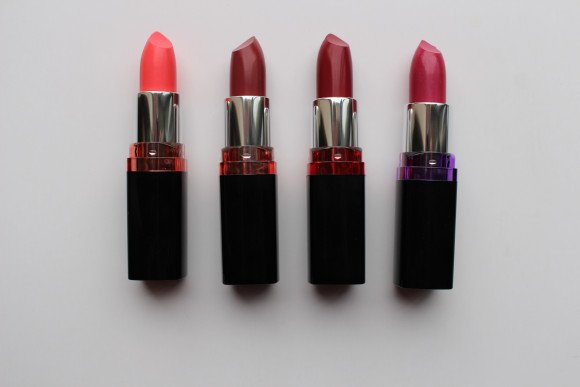 307 Disco Coral, 305 Nude Mocha, 204 Red Diva and 402 Plum-Tastic. Maybelline Color Show lipsticks retail for R69,95 each and come in 12 shades.