While I love the look and endurance of Gel nails I absolutely hate all the buffing and scrapping which involved in the process of applying and removing Gel polish. No matter what people say I do experience more brittle nails after a couple consecutive Gel applications. If you already have weak or thin nails to begin with then I can only imagine what they feel like afterwards. Therefore I am so happy to see more and more cosmetic brands launching at-home Gel-like effects without the need for LED lights or serious buffing prior to application. L'Oreal have launched Infallible Nail Gel Lacquer which applies like normal polish buts lasts longer and has more shine to it.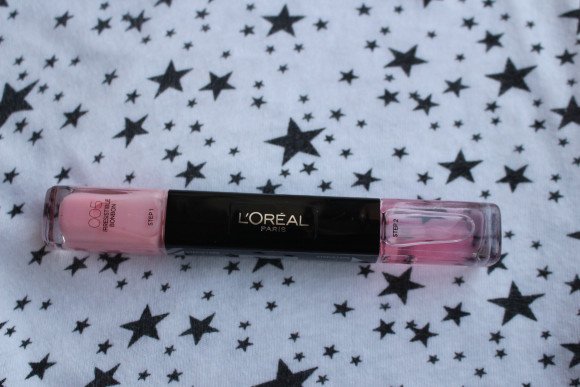 Infallible nail Gel Lacquer which retails for R109,95 and is available in 12 shades is a two-part application. I received the delightful shade Irresistible Bonbon which is a soft light pink. I applied it to my toes and it has thus far lasted a full week without any chips.
An interesting difference between L'Oreal's Infallible Gel Lacquer and regular nail polish is that it is only two-part and requires no base coat. The base coat is within the colour polish and will not stain your nails. Simply apply the colour and then apply one coat of Step 2, the top coat. This provides longer lasting colour and a gel-like shine.