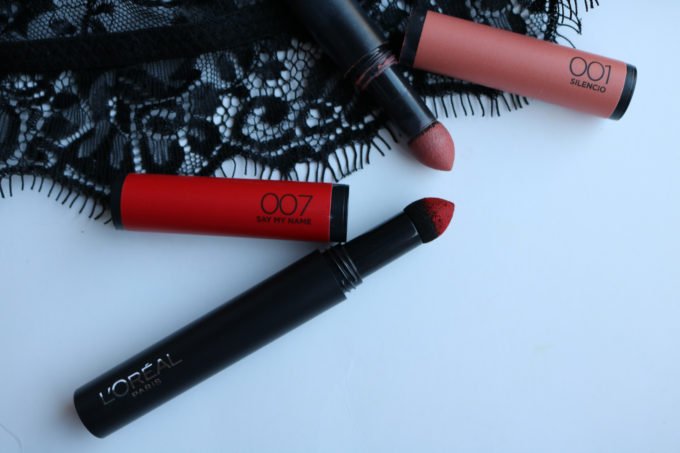 L'Oreal have some awesome on-trend products releasing and the L'Oreal Infallible Matte Max designer Lip Pens arrived in stores in March. I've been wearing the Silencio shade every day since receiving it and needless to say, am obsessed. They retail for R169,95 and I already want to go pick up another couple of the shade Silencio because I love carry my lippies in my handbags.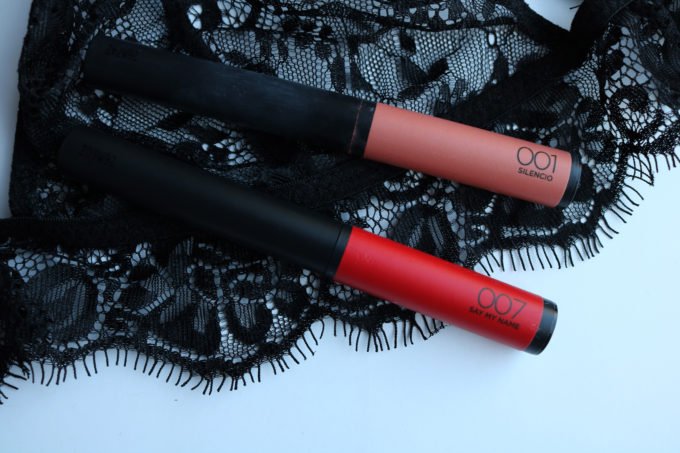 So what makes Silencio my favourite shade? It is what I'd describe as a Kylie/Instagram nude shade. It's quite a neutral natural shade but makes ones lips appear slightly bigger and gives a groomed appearance. It's the perfect shade to pair with smokey eyes for an evening look too.
The other shade I received is a bright chic red called Say My Name.
You can use the designer applicator pens to achieve a gradient, ombre or full matte colour. The pens are enriched with Micro-Oils which nourishes ones lips for up to 8 hours. The colour lasts a full day too and doesn't feel drying at all. I do find that the colour fades a bit after eating but still won't smudge, it just appears a little less intense which is more noticeable with the red shade.