The Body Shop is one of my absolute favourite stores to shop in and they always have new exciting products. I received some products from their new skincare range, Drops of Youth, and have been testing them out over the past few weeks. The range is unlike any other that I've seen on the market and uses plant stem cells to nourish the skin. Stem cells are essentially incredibly regenerating and therefore can contribute to more youthful-looking skin. In keeping with The Body Shop's ethos, all plant stem cells are "sustainably extracted through a biotechnological process, which preserves their potency while still respecting the plant itself". The three plant stem cells used in the formulas are:
– Edelweiss from the Italian Alps which is known for its protective properties
– Criste Marine and Sea Holly are both from Brittany Coast and are renowned for their renewing and restructuring properties.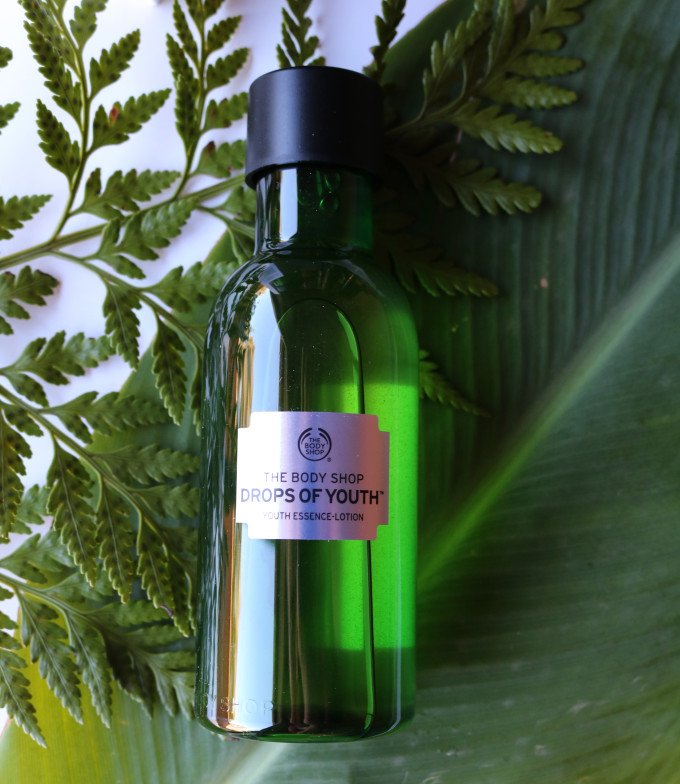 The first product as well as the first step is the Youth Essence-Lotion (R170) which is a unique gel-to-water. The Youth Essence-Lotion is an essential first step and is to be used after cleansing to prepare skin for the next steps of the routine.
Next we have the famous Drops of Youth Bouncy Sleeping Mask (R300). I'd heard numerous rave reviews about this product from overseas bloggers and Youtubers so when I spotted it in my press drop I used it immediately. I love how this perks one skin up. It's designed to be left on overnight and leaves you with replenished "bouncier" AKA more youthful skin. It really is great for those with dry skin and for those like me who often find themselves waking up with dehydrated skin covered in fine lines from the pillow. It provides moisture to combat those nasty lines and creases which often develop into deeper set lines as we age. It also has an intoxicating spicy scent which I love!
And finally the Youth Cream (R200) which has been such a staple in my skincare routine this transitional period where my skin has been as temperamental as the weather with dryness and flaking in unusual places such as my cheeks and forehead. The formula is divinely rich and leaves ones skin feeling velvety soft. The Youth Cream has helped provide moisture to the drier areas of my skin and I like that even though it is quite a thick cream upon application it doesn't feel too rich or heavy on the skin. My skin feels like it drinks it up and it provides an even, luminous base for my foundation.