L'Occitane Almond Supple Skin Oil – New Formula Review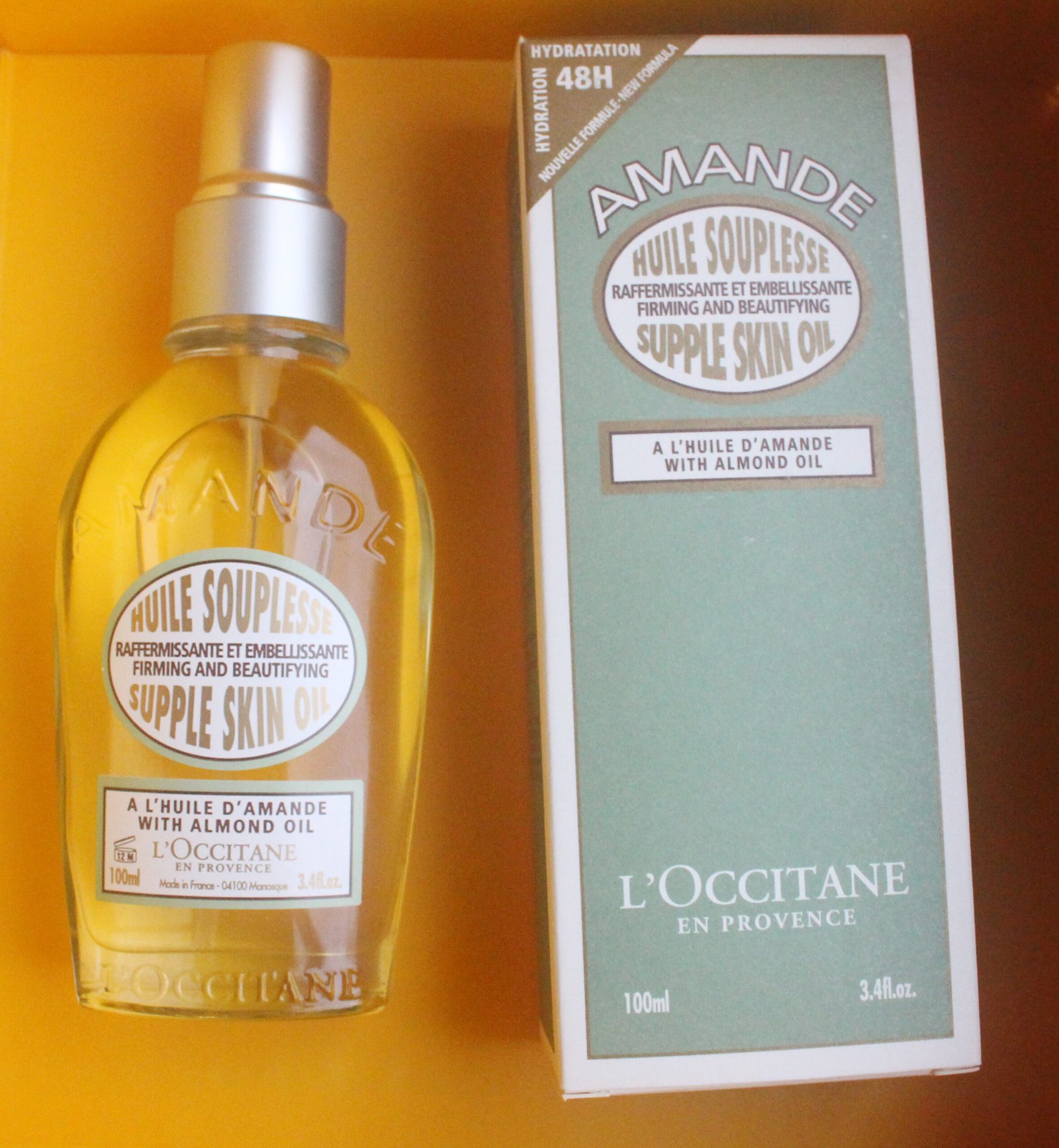 As from today the new formula Almond 2014 collection will be available in all L'Occitane en Provence stores as well as on their online store. I received a bottle of the Almond Supple Skin Oil and have been using it for less than a week but have already deemed it my Holy Grail skin oil. It is just that amazing!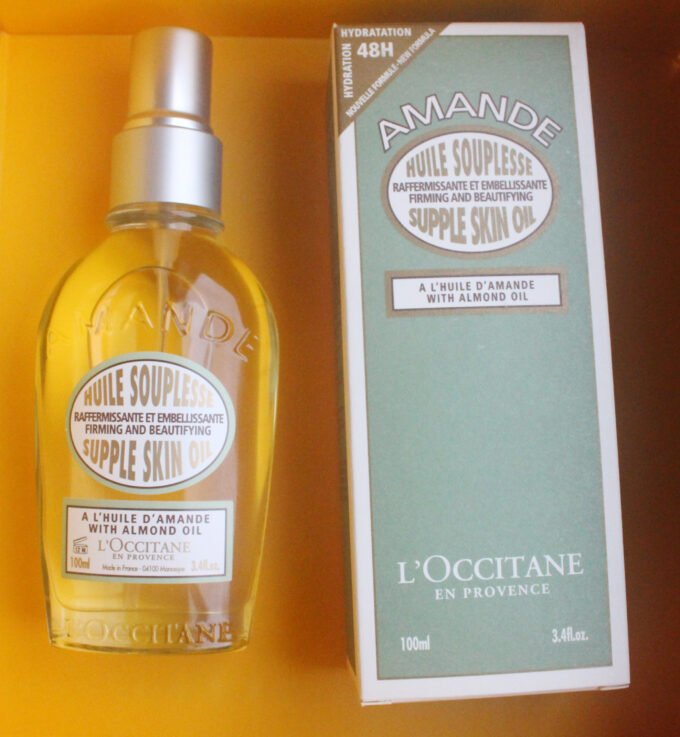 The stunning glass bottle is a beautiful almond shape and has a spritz nozzle for easy application.The scent is absolutely divine and although it is very sweet it doesn't overpower ones perfume etc. The formula itself is nourishing and firming and it consists of more than 50% almond oil which is rich in omega 6, and silicium derivative and muscat rose oil to help boost the skin's elasticity and firm it. I found that about 4 sprays were enough to cover each leg. This will be a must for summer as it creates a silky soft airbrush look to ones limbs. It moisturizes more intensely than body butter but doesn't ever feel sticky or too heavy thanks to the new improved lighter formula. My skin already appears more supple and has a toned look to it, if this is the difference it makes in a week then I cannot wait to see the results after a full month of use. I am obsessed with it and really hope that this bottle lasts me into summer. L'Occitane Almond Supple Skin Oil retails for R570 for 100ml.