I am so very excited for Spring! Spring is certainly in the air…the days are getting longer, there are tiny blossoms on the trees and even though we still technically have a whole month of winter to go, all that that means is that there is time to get our Spring wardrobes together.
Spring tends to equal skirts so lets slap on some self-tan and go shopping. The top three trends when it comes to skirts for S/S 14 are the Mini, the Midi and the Bodycon. I used my favorite local brand Mr Price who are always on-trend and affordable to create three looks according to those trends…
The Bodycon is all about flattering the feminine body, it shows off ones curves in a subtle, covered way with a figure hugging fabric. Matching a printed crop top with a longer length skirt is stylish and elongates the body.
A Midi skirt is a flashback to an older era, so play around with the retro look this spring. Fun polka dots, a ladylike skater skirt and sliders will create a look even Taylor Swift wants to wear.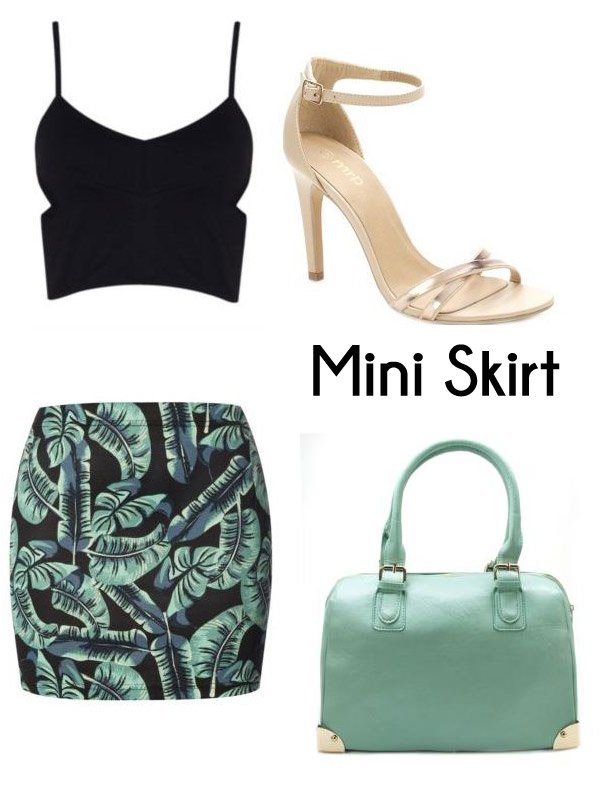 A mini is unashamedly a show-off so why not rock a crop bra top with it paired with a medium height heel (any higher and it crosses into a different territory). Throw in a bright bowling bag and you are ready to go.
All items are available online at Mrp.com
*Sponsored