I have been testing quite a few "eyelash extensions" mascara's lately and this definitely one ranks in the top three. The Lashem Extensions in a Bottle is a mascara that contains fiber lash extensions as well as a lash enhancing serum. The promise is similar to most with two sides and three applications. Mascara side first to coat the lashes then the fiber and then the mascara side again to ensure the fibers are dark and covered evenly. For those who prefer to cake on mascara three swipes works wonders and no more mascara is needed.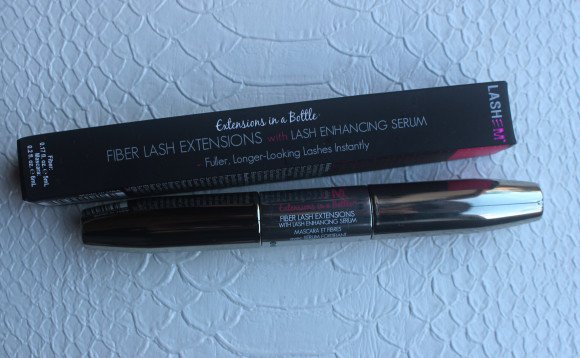 What I liked about the Lashem Extensions in a Bottle (R395 for 6ml) …
1) The packaging, a sturdy metal container that feels luxurious.
2) The mascara has a lovely scent.
3) The fibers are long but are very fine and apply evenly.
4) The Mascara itself has a lovely wand and doesn't smudge easily.
Any Cons…
1) Not sure how sensitive eyes will cope with the fibers as they do tend to harden quite a bit
2) Not the easiest to clean off, keep those peepers shut tightly when washing off as you don't want the fibers to creep into the eye itself.
Next up from Lashem we have their Colour Strokes Liquid Liner with lash enhancing serum (R295 for 10ml).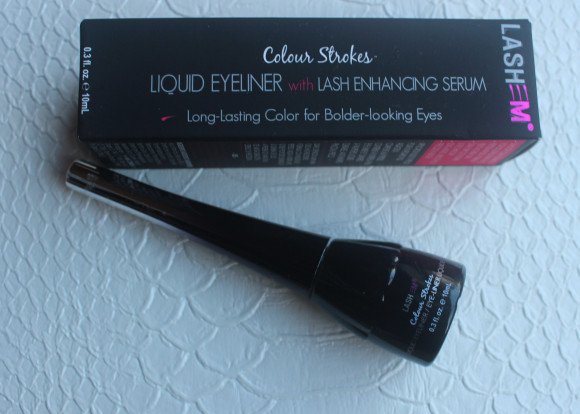 What I liked…
1) Again the packaging! This has a hot metal ombre lid. My images don't do it justice.
2) I am far from a pro when it comes to liquid liner and have been cheating my way with liquid liner pens so I was expecting a major mess the first time I used this. I steadied my hand as best as I could and made the sweep. Surprisingly it was fairly easy with this applicator. I like that even though the brush curves it remains quite solid which aids in a steadier application. I do still need quite a bit of practice before I am ready to showcase closeups of my look on here.
Cons…
1) It does smudge if you have oily eyelids such as mine so use a primer first.
Lashem is available at selected Woolworths stores nationwide