Lovely Rachel from Just Rach recently tagged me in a Summer Tag so here are my answers. I hope you enjoy these tag-type posts as much as I do!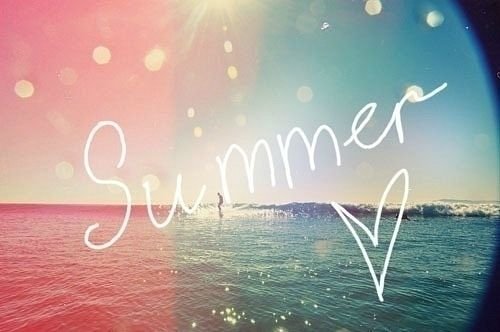 1. What's your favourite thing about Summer?
I am a summer girl through and through so it is hard to choose just one favourite thing but if I had to say just one thing I would say energy. In summer time there is always a buzz of energy in the air (and I don't mean from the sound of cicadas). Days are longer and one can achieve so much more during the long days and short balmy nights versus winter when everyone wants to hibernate.
2. Do you have a favourite Summer drink?
Pimms with lots of fruit and mint floating in it. Also, Peach Bellini's for those fun days by the pool.
3. Is there a location you like to go to each Summer?
Wherever it is summer suits me fine. In fact most years I prefer to chase summer, travelling North when it is Winter in the South.
4. What is your Favourite makeup look for Summer?
Bronzed and natural. No need for heavy foundations, let those freckles show (just use an SPF). A good bronzer can do wonders to create a golden glow and defined cheekbones.
5. Dresses or skirts?
Dresses because A) I am lazy and a dress is an entire outfit in one and B) Dresses tend to blow up less in the wind. Cape Town can have some crazy wind in Summer.
6. Sandals or ballet pumps?
I adore pumps and wear them whenever I am not in heels but in Summer I do wear sandals quite often especially if I have a bright pedicure or am heading to any place which is sandy like the beach.
7. Do you prefer to wear your hair up or down for Summer?
Up, especially when it reaches the high 30's. Usually in a top-knot.
8. Deep smokey eyes or bold lips?
Bold lips! Especially in a punchy pink or coral. Keep the eyes understated and consider eyelash extensions for a natural carefree look. No one wants to worry about panda eyes.
9. Favourite perfume for Summer?
I love DKNY Be Delicious Art in the summer. It was a limited edition fragrance therefore I use it sparingly but to me, it signals the start of summer.
10. Last but not least, favourite music for Summer?
I am pretty cheesy when it comes to summer anthems and even though I am not a huge fan of pop music I will undoubtedly have at least one pop song on repeat. A mix of EDM and Progressive Deep House is in constant play though. Summer is all about energy.
I tag these lovely ladies to answer this tag Chicara from Lipgloss Kisses, Irina from I'll Take It All and Shaheeda from Style By Shaheeda
P.S There are still a few more hours left to enter the Zuri giveaway over here