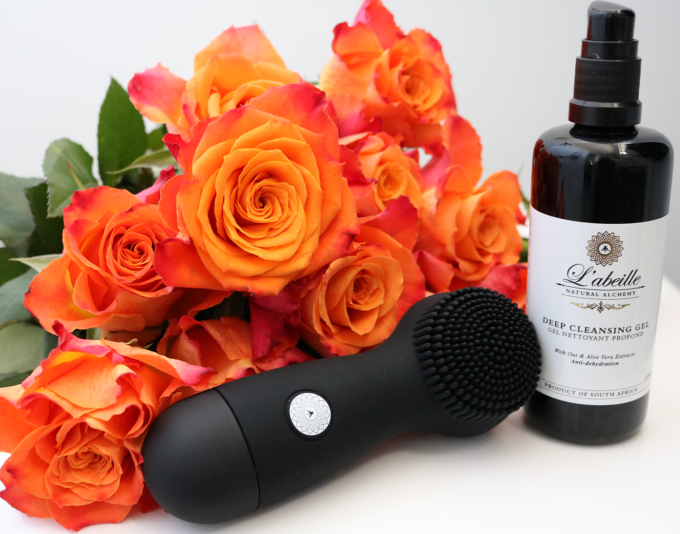 If there is one thing I love when it comes to skincare it is "deep cleansing" so I jumped at the chance to test out the L'abeille Complete Deep Cleansing System (R1800) which includes their Deep Cleansing Gel and the new L'abeille IonActive Deep Cleansing Brush.
L'abeille IonActive Deep Cleansing Brush has a cleansing action that lifts even the most stubborn of impurities, providing a much deeper clean than your hands alone can. It doesn't have harsh bristles like other cleansing brushes do, instead, the bristles are made with silicone and there are three speeds which means that this is an excellent product if you have sensitive skin. You can adjust the speed depending on which area of the face you are cleansing and how delicate it is. I also love that it is the IonActive Deep Cleansing Brush is 100% waterproof, allowing you to use it in the shower.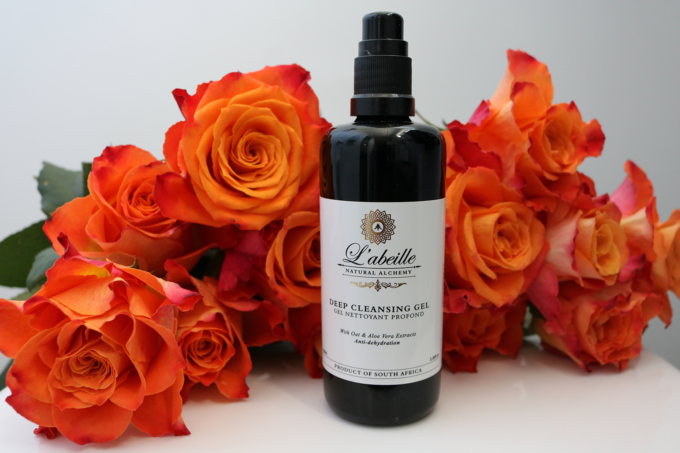 The Deep Cleansing Gel is suitable for all skin types and removes makeup gently. Its formula contains soothing oats and aloe vera as well as honey to provide nutritious vitamins and antioxidants. I like that it is a gel formula and most importantly doesn't leave one's skin feeling tight.
I am excited to try out more from this beautiful, natural brand.
Disclosure Ranking: 2