I was actually on the search for a really good body scrub when this beautifully packaged scrub arrived on my desk. I often find body scrubs to be too coarse and therefore damaging to ones skin, or too oily and greasy which means it just sits on the skin afterwards and doesn't actually nourish. Kahve Coffee Cinnamon is a delightfully fine body scrub that really sloughs off dead skin cells. It also leaves my skin with a subtle glow and my skin still feels clean, no oily residue at all.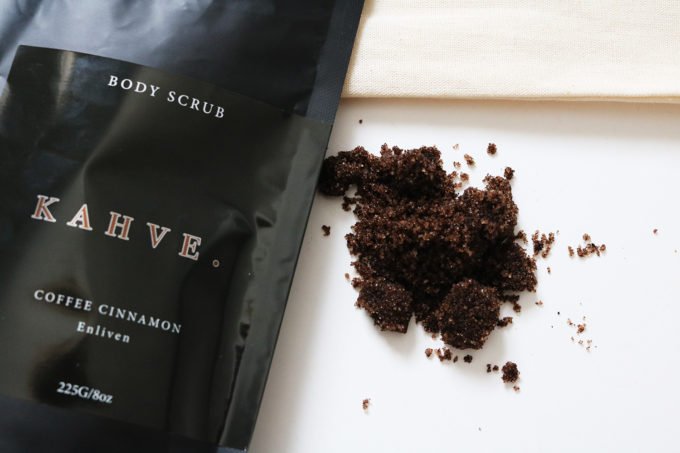 Kahve (Turkish for coffee) scrubs are designed and manufactured in South Africa from the most eco-friendly ingredients and practices. The Coffee Cinnamon Enliven body scrub is excellent for helping assist with cellulite. It helps to tighten and stimulate blood flow and lymph drainage.
Kahve has two body scrub variants- Coffee Cinnamon Enliven and Coconut Matcha Revive. Both retail for R280 and are available online with Free Delivery in South Africa.