This actually already launched a month or two ago but I still thought it deserved its own review. Why, because I am obsessed with Tangle Teezer's. Ever since I purchased my bright pink one back in the UK way before they launched in South Africa. I used to even keep one in most of my bags until all my bags and contents were all stolen. So now I stick with my trusty compact gold in tow wherever I go and the brush Tangle Teezer which up until now I used on my wet hair.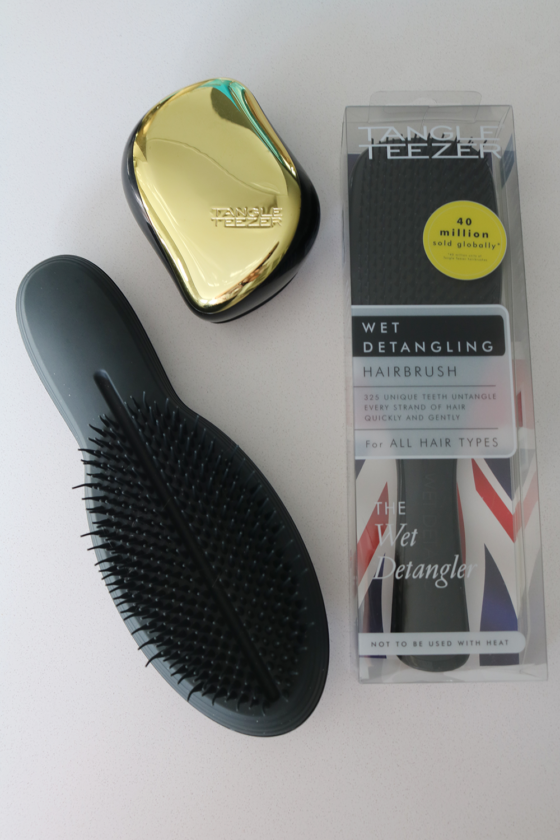 The Wet Detangler (R299) was created to deliver unrivaled results in detangling wet and fragile hair. I kept a shot of the Tangle Teezer hairbrush above for comparison sake. Like all Tangle Teezer products, the secret is in the teeth. With the Wet Detangler is has 325 two-tiered unique teeth to detangle every strand of hair quickly and gently by flexing through hair without pulling, tugging or causing breakage.
With a slim ergonomically designed handle it makes handling in the shower an easy and non-slip experience. Perfect for distributing conditioner and treatments evenly through the hair.
And yes, one needs all three! And I probably need all of the limited edition compact ones too!
Disclosure Ranking: 2