Last month L'Occitane launched their new Divine Youth Oil which retails for R1425. As you already know by now I am a massive fan of the L'Occitane brand and swear by their Immortelle Divine Cream as my Number 1 anti-aging cream (which is saying a lot).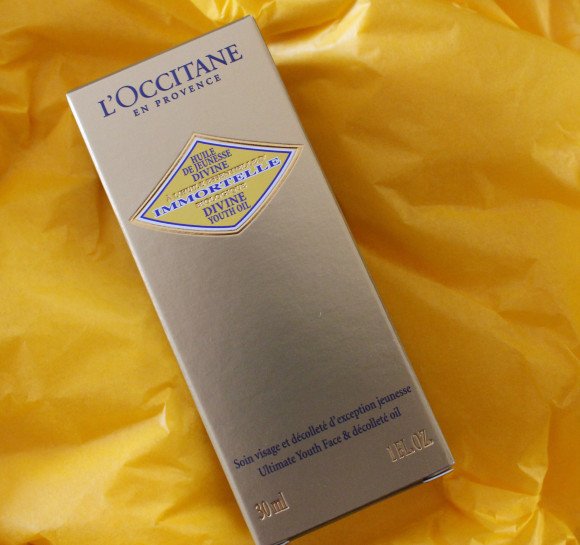 When I opened up the exquisite gold box to reveal the new Divine Youth Oil I was ecstatic. This wonder oil contains time fighting formula consisting of the famous Immortelle Essential oil which is derived from Corsica Allied with seven plants oils: echium, camelina, borage and primrose oils, Apricot oil, Sea buckthorn oil and Muscat rose oil. Together these oils nourish, plump, protect, energize and regenerate ones skin.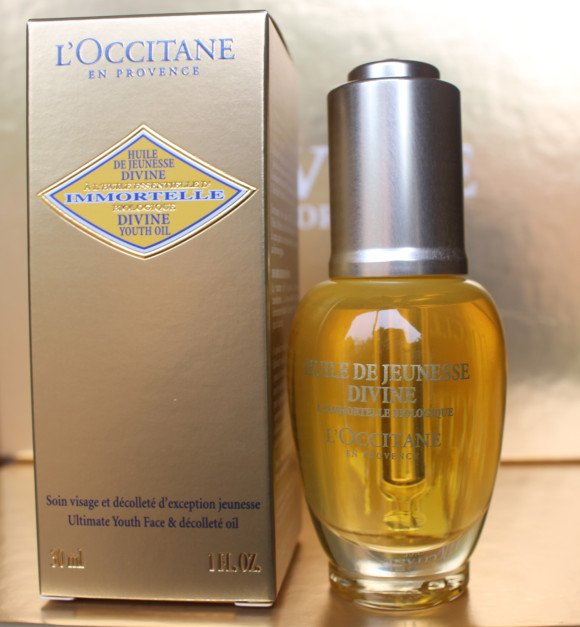 The oil itself has an incredibly silky texture and sinks into the skin. In fact I was most surprised but how my skin absorbed the oil within seconds of application. Your skin feels soft and well moisturised but never greasy. As with all L'Occitane products it smells divine (excuse the pun).
In your box you will also find a pamphlet which contains instructions on how to apply your Divine Youth Oil, there is a specific technique to follow when rubbing into your skin to achieve maximum absorption and reap the full benefits. This technique has become a habit now for me and I find myself using it when applying other rich creams. It also helps to increase circulation and elasticity.
The L'Occitane Divine Youth oil can be used daily or once a week (which is how I have been applying it). My skin feels firmer and has lovely glow to it. Another top product in the Divine range's arsenal!
L'Occitane have such gorgeous gift sets available in time for the holidays on their website. They also have some massive specials at the moment and offer free gift wrapping to so be sure to take a glance.