Wow, wow, wow the Elizabeth Arden Great 8 is one of the best skincare they've released recently. If you've used Elizabeth Arden skincare then you know that that is a very bold statement. It's something I have used daily during the lockdown. Also, do not judge the gorgeous COVID lockdown roots…
I've been through two tubes in the past two months because it was the ideal moisturiser to blend with a light concealer for day-to-day wear. And, at only R440 for a 50ml tube, it really is worth it!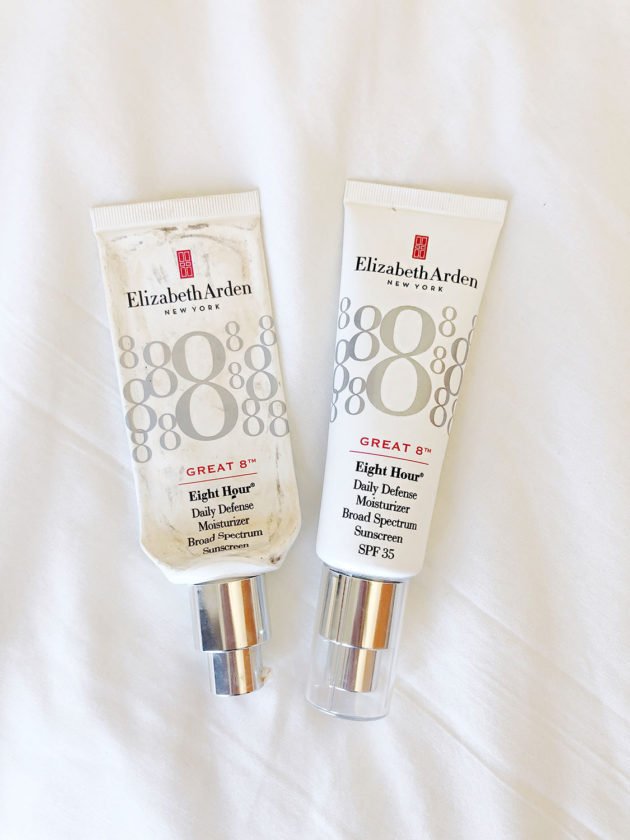 So what makes it so special? 1 step, 8 great benefits. More than a moisturiser, more than an SPF, Great 8 is an all-in-one protector and perfector for healthy-looking, glowing skin. It's an easy-to-apply formula which is a translucent gel formula which goes on clear. Leaving no white cast or residue, which is why it's perfect for mixing with a light coverage like a concealer. The best part is that it protects against the damaging effects of sunlight, blue light, infrared and pollution, as it hydrates, purifies, brightens and fights excess oil. From sunlight to blue light, which we have all admittedly being exposed to far more than usual during lockdown Elizabeth Arden Great 8 has you covered.