It's all about those brows! Or at least that is the way it feels when it comes to beauty trends at the moment. I have never been blessed with bushy brows and never over-plucked them in the past, they've always just been fine. They are also half blonde as in if I don't tint them or use a product then from afar it looks as if someone buzzed half of them off. Charming hey? So any brow product that can give me some definition is always a blessing.
Maybelline BrowSatin (R109,95) is a brow pencil and powder and does an adequate job of filling in ones brows and I do like the variety of shades- Dark Blonde, Medium Brown and Dark Brown. To me this is a good pencil but doesn't blow me away. I'll stick to my Estee Lauder Automatic Brow pencil.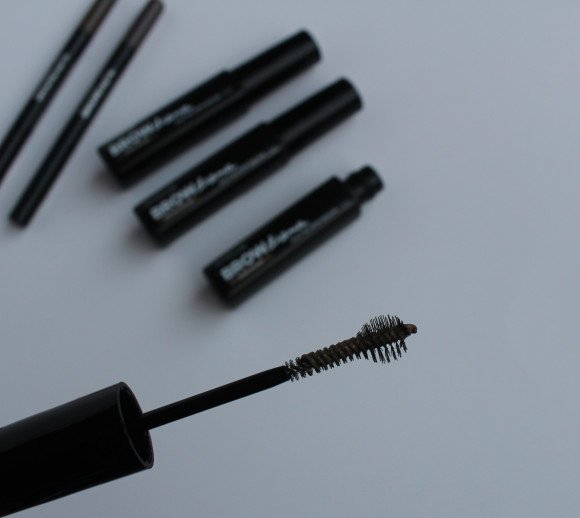 The goodie that deserves a review here is the Maybelline BrowDrama which also comes in three shades- Dark Blonde, Medium Brown and Dark Brown. The gel formula contains coloured pigments which aid in filling in ones brows even more when used after a brow pencil. It is also great for taming ones brows and the detailed ball brush is perfect for contouring. This is completely clump free and the best part is that it doesn't feel hard or weird once it has set.
Maybelline BrowDrama retails for R99,95 each and are exclusive to Clicks stores.