Some cute products from the Essence I Heart Trends collection…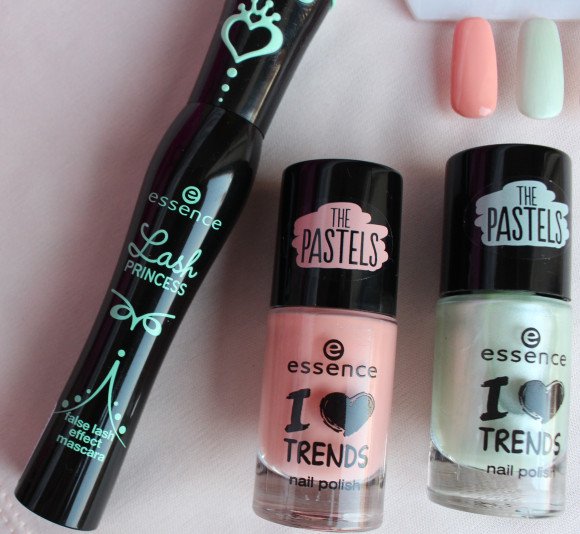 First up we have the Lash Princess False Lash Effect mascara (R63,50) which only scores an "okay" from me. Look, the packaging is super cute which I am sure will appeal to most of Essence's market. The formula itself isn't bad either but nothing to rave about. For the price there are other better options on the market.
I Heart Trends The Pastels Nail polish (R34,5) is where Essence scores big. Their polishes are so good and so affordable. I have only ever had one dud colour out of all their polishes I've tried, and I've tried loads. When I spotted 01 So Lucky in my press pack I thought it was going to be another dud. As a shimmery green in the bottle I imagined looking deathly ill when I applied it especially since I am so pale at the moment. Lo and behold it actually is quite gorgeous on. The green applies as a soft gentle mint and the shimmer gives it depth but is very subtle. On the swatch above I have applied two coats and look how pretty it is!
The other shade that I received is 03 I'm So Fluffy which comes across as more of a peachy coral when applied. Also a beautiful shade and one which I will get plenty of wear out come summer.