Whenever I travel I make sure a tube of Elizabeth Arden's Eight Hour Cream Skin Protectant is in my carry-on and that there's another one in my main luggage just in case. So it's fitting that for this year's Limited Edition line they chose the Around The World with Eight Hour theme which fits perfectly with this multi-tasking formula.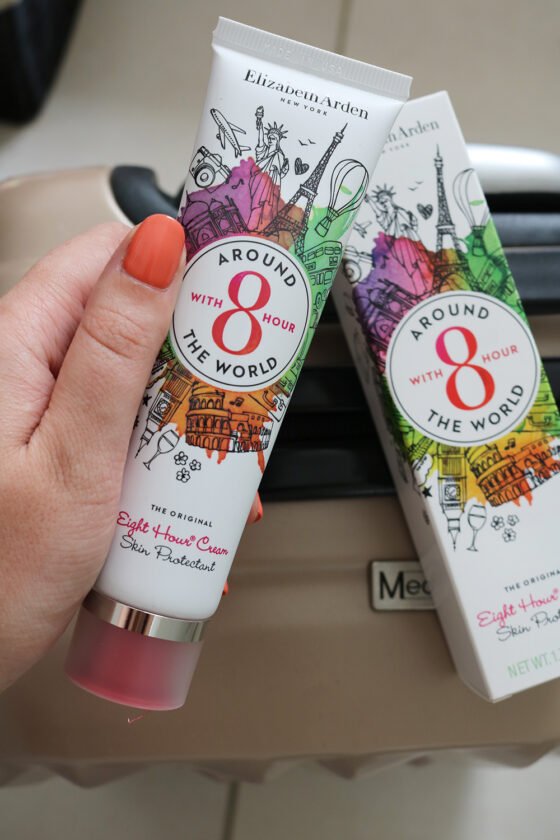 Elizabeth Arden Eight Hour Skin Protectant (R285) has a myriad of uses and intense moisture is at the forefront which is why I always apply a layer on my face when I fly. No one wants to look jet-lagged with dry, dull and dehydrated skin. Before landing and with a small makeup bag, Eight Hour can be handy for dry lips, neatening brows, use on the ends of your hair for extra protection. It is also excellent for ones cuticles, in fact I don't even own a cuticle oil, I have always just used Eight Hour for that. And if you do happen to get a bit sunburnt it's ideal for soothing and restoring moisture and protection to the area.
If you use Eight Hour cream then what's your beauty secret use for it?