The Body Shop hits it out of the park once again with their new Drops of Glow Lustre Finish Creator. I've been using their Honey Bronze Drops of Sun to balance out my paler face and self-tanned body since they launched and have always loved how versatile the drops are and how the formulas tend to work with most foundations, BB creams, serums etc.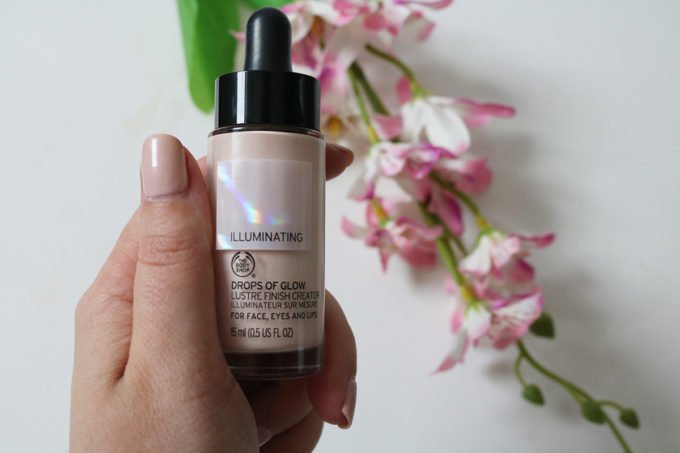 The Body Shop Drops of Glow Lustre Finish Creator (R280) gives one instant luminosity and can be used to strobe with and highlight cheekbones, brow bones and cupids bows or a few drops can be added to your foundation or day cream for an extra boost.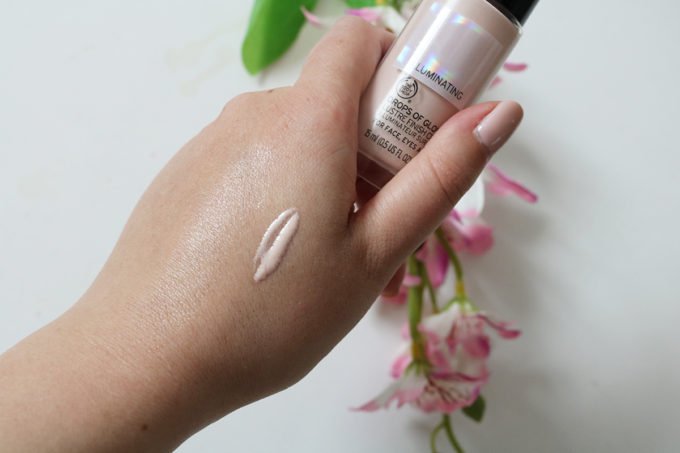 The formula is super light and doesn't feel sticky or heavy which is something I love about all of the Drops of "" products. To me there is nothing worse than that silicone-laden texture under a foundation. I usually add two drops to my foundation for a subtle healthy glow. Another use is to add a few drops to ones collarbones when wearing a off-the-shoulder dress which makes them pop more. You can even blend some into your body moisturiser for extra vibrance. Perfect for when your skin looks dull.