A serum is one product that I feel can make such a difference to your skin, the serum not only needs to be well-formulated but also suited to your skin type or current skin need. This means changing up your serum according to suit your skin's issues. Even those without sensitive skin can see a change depending on the season, stress, diet etc. However, when selecting a serum best suited for skin right now can be daunting. Most promise a myriad of benefits but do they deliver on all of them?
BOOST! Skin Serum simplifies things. Simply choose the BOOST serum that matches your goals, add it to your daily routine and experience the difference. There are 6 serums to choose from- Glow, Calm, Clear, Energise, Quench and Smooth. I selected Quench and Energise. I kept my skincare routine quite regular during this period and simply added them to the regime. I did this before my move so it was great to have a selection of small skincare products to use daily while the rest were packed up.
My skin type is combination but thanks to stress it was feeling dry and dull hence my choice of serums. Quench helps maintain high levels of hydration and relieve dryness and Energise provides rapid revitalisation for tired, dehydrated skin. Quench is a clear fluid that spreads easily. It feels very refreshing once applied and at R329 it is an affordable hydration boost compared to other hyaluronic acid competitors. The main ingredient aside from purified water is sodium hyaluronate. Sodium hyaluronate is the salt of hyaluronic acid and it has a much lower molecular size. This gives it the ability to penetrate skin when applied topically.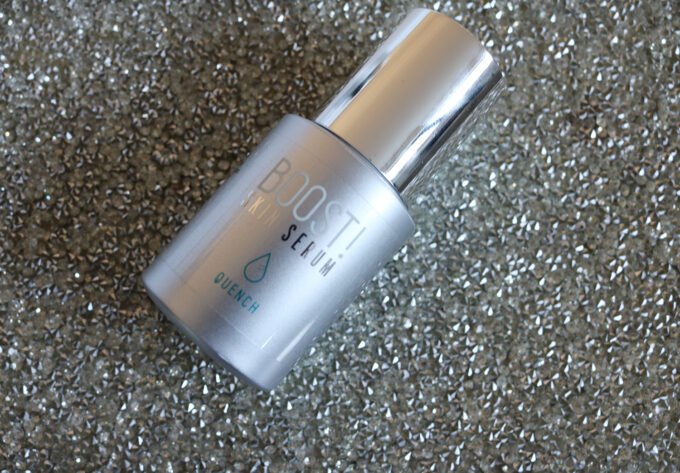 The other serum I tested was the Energise which contains vitamin B3. I loved the light moisturiser effect that this formula had on my skin. I found it best to use this in the morning and the Quench at night. During my use of these products I didn't experience any flakiness (which is a skin concern whenever I'm stressed).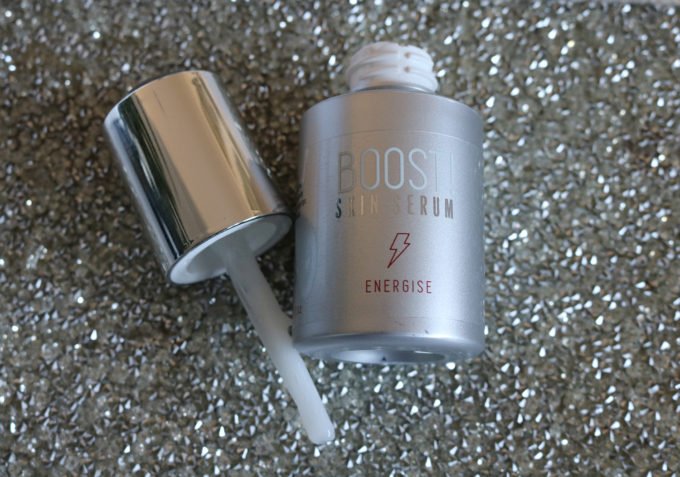 At between R299-R329 a serum plus free shipping on all products I think the BOOST! Skin serums are at an excellent price-point. Their formulas are unfussy but effective and they focus on each skin concern. I love this simplified approach to skincare.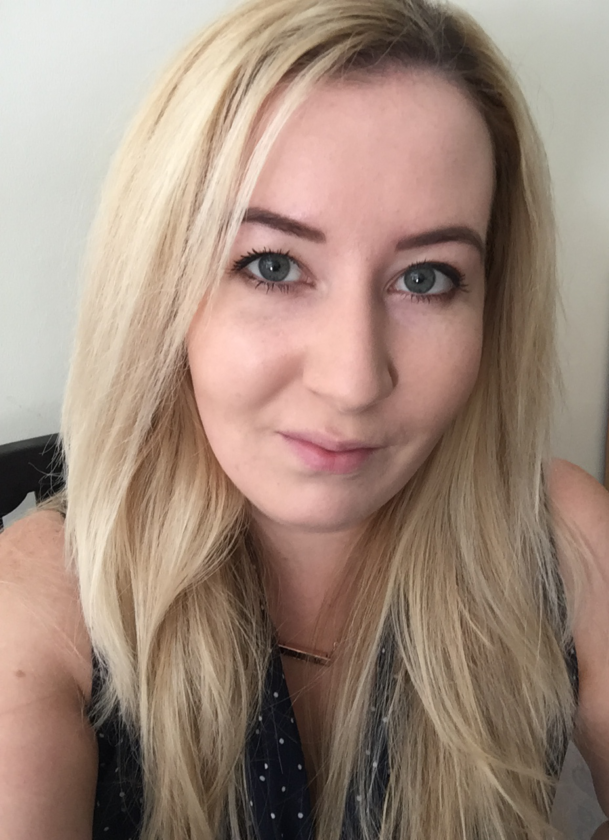 Above is a shot of me with only a lightweight foundation on, you can see how dull my skin looks though.
And this was two weeks after, same makeup. No primer or highlighter.
For more information on BOOST! Skin Serums you can visit their website and follow them on Facebook and Instagram.
Also all BOOST! Skin Serum products DO NOT contain:
Sulphates, Phthalates, Artificial Colours, Parabends, Fragrance (parfum), PEGs, Etholylates, Formaldehyde donors, SLS (Sodium Laureth Sulphate)
No products or ingredients are ever tested on animals. Boost is skin care with a conscience.
Thank you Rubybox for introducing me to this range. Did you know that if you sign up to Rubybox and complete your profile then you too could be selected to review beauty products?
Disclosure Ranking: 2