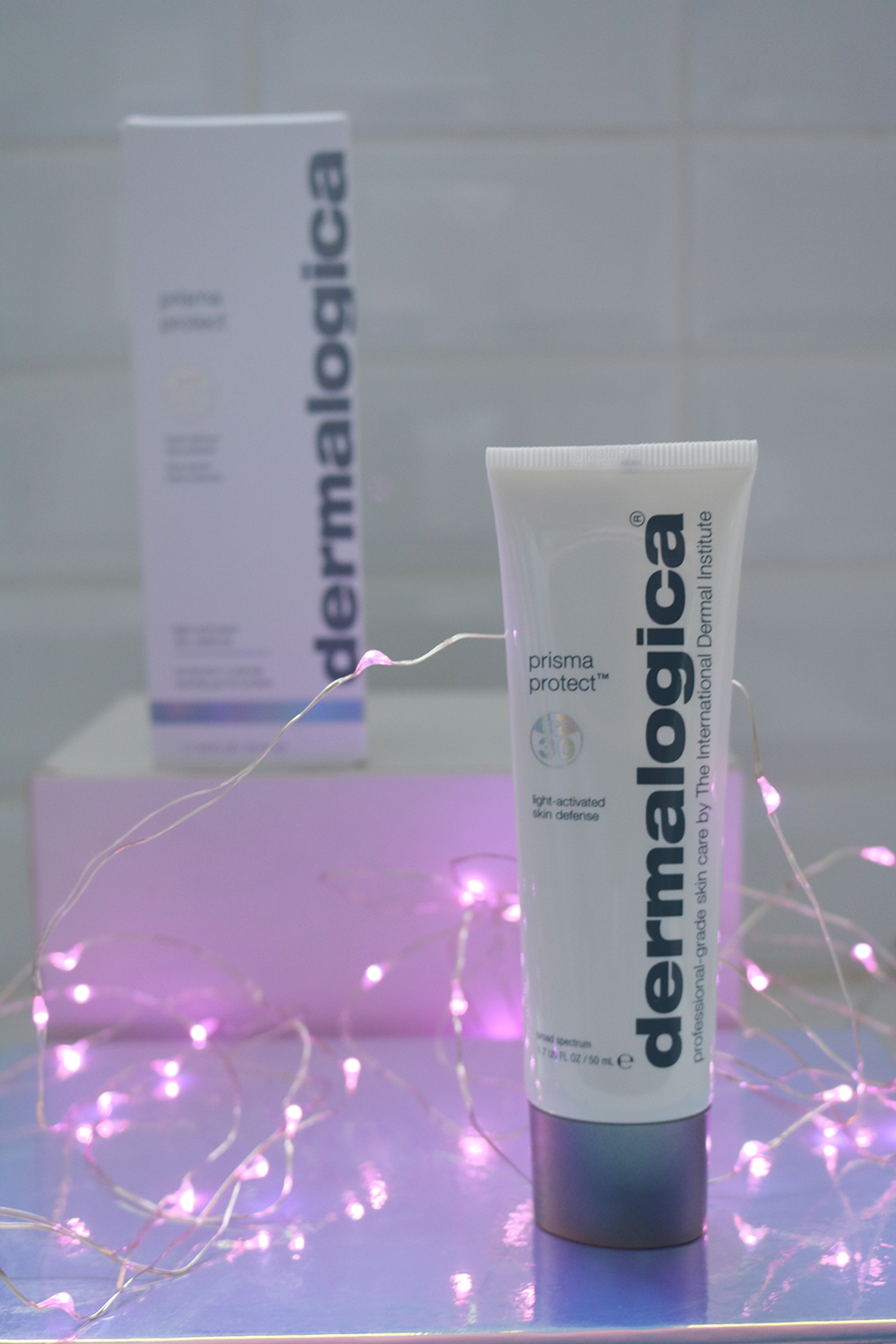 Dermalogica is on a serious roll this year with their seriously incredible concept stores popping up at all the top malls, their new Pro Power Peel treatment (which I'll review soon) and some exciting unique products launching such as the Prisma Protect SPF30 (R1099 for 50ml)

It uses light-activated intelligent technology to convert visible light into increased skin radiance and promotes even skin tone for a truly natural glow. This isn't just a gimmick where they add unnecessary particles to give you a "glow". One of the reasons I enjoy and often recommend the Dermalogica brand is because they don't add anything that isn't beneficial, they don't even add any fragrances.
We all know how much pollution our skin is exposed to daily and yet often one doesn't do anything to help our skin. More and more brands are focusing on this though and I'll be doing a post on some other products that help protect against pollution. Prisma Protect uses a breakthrough antioxidant technology helps protect skin against pollution.
Broad-Spectrum Defense SPF30 sunscreen provides protection from UV damage, while a bio-ferment from sage helps maintain an even skin tone. Advanced moisture magnets provide all-day hydration for visibly smooth skin. On days when I go make-up free or simply don't feel like my skin needs super nourishment then this is a great balance between an SPF and a moisturiser.
Disclosure Rating: 2