The topic of guns and who should be granted gun licences etc is an important topic and one that should be discussed but this is about using guns for sporting and in a fun, positive way so let's focus on that, for now, shall we.
A while back I attended the most awesome event with Life Retreat at Lourensford Estate and was given the opportunity to experience Clay Pigeon Shooting for the first time. Lourensford is far more than a wine farm and has SO much to offer. I will be doing a post on some of them soon but this deserved a separate post.
Clay Pigeon Adventures, "Clay Pigeon Adventures was established to bring the widest range of shooting experiences, straight to the public. Our qualified instructors take pride in making every event a memorable one."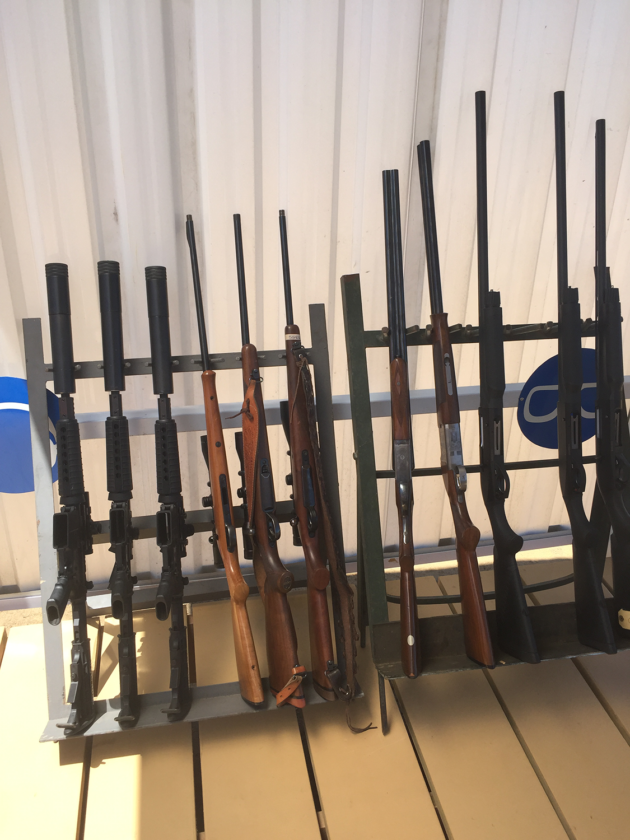 Literally, the week prior to this event I had a gun shoved in my neck in an attempted mugging. I don't like to be messed with and backhanded the gun away. I can still smell the metal and feel the warmth against my neck, so of course, I decided let's go and shoot some guns the very next week. It was very liberating and therapeutic. This is why I've been so unsure about posting this blog post because guns are weapons and in a crime-filled world we certainly don't need more weapons. And yet hitting all my clay pigeons with a shotgun, focusing the rifle and controlling my breathing as I pulled the trigger and yes, shooting a gun that I weigh only 8kgs less than me was extremely thrilling.
I completely jumped at the opportunity to shoot a target with the .50 Cal and yes it has a kickback. That's part of the fun though, feeling that power! I mean just look at the size of the bullet!
Although when I had to hold it, and yes they made me put the bullet in my mouth, I realised how heavy it was at a weight of almost 40kgs my arms had a serious workout for these pictures. I think I'll stick to my beloved sniper rifle though, which scarily felt so natural and comfortable in my hands.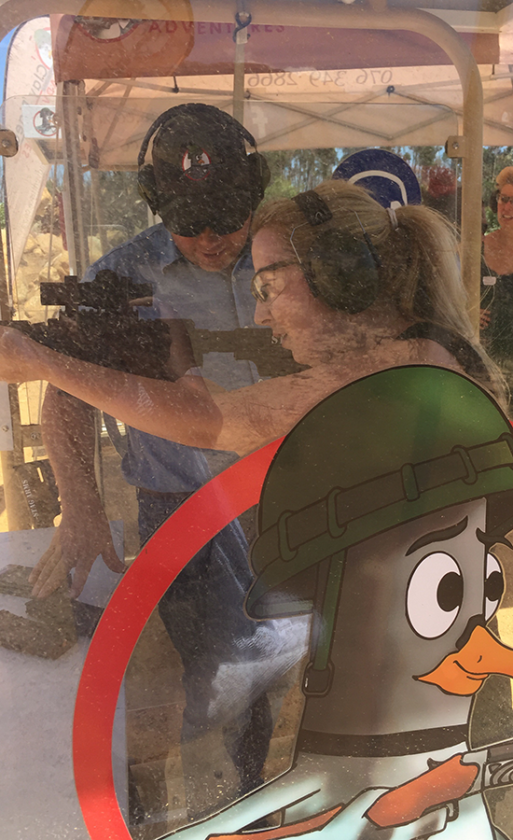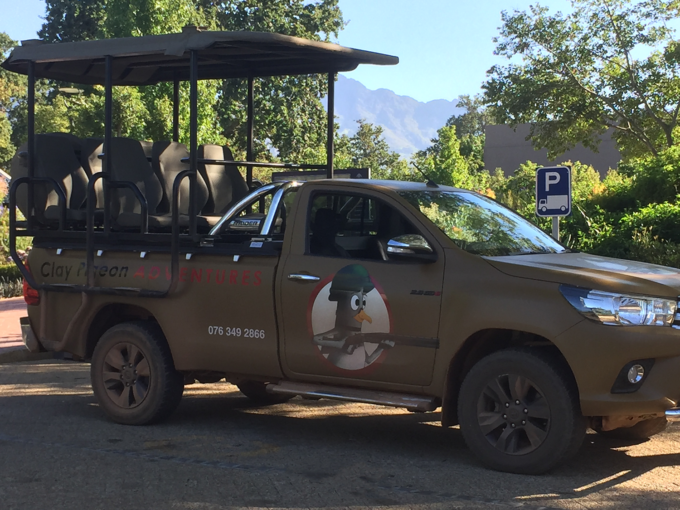 Disclosure Ranking: 2