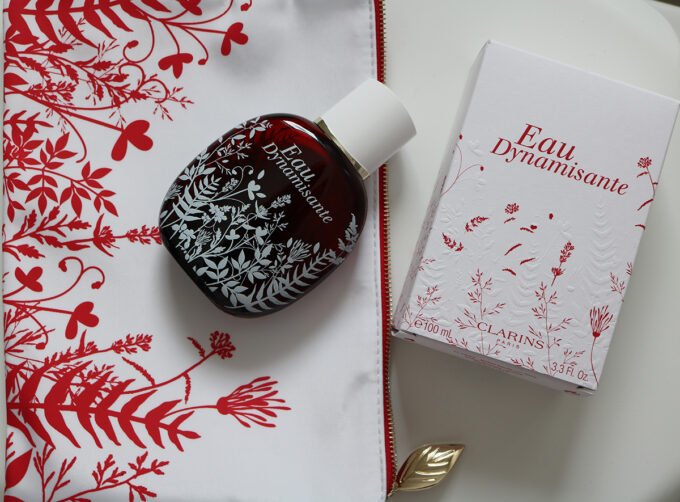 Last week Clarins sent over a bottle of their limited edition 30th Anniversary Eau Dynamisante fragrance. Let me start by saying that the bottle and theme is absolutely stunning and has a tranquil yet energizing effect to it. Like I could imagine holding the bottle in my hand and gently spritzing some of the parfum before heading off on a holiday somewhere exotic.
The scent at first didn't appeal to me and when I read that it was unisex it actually put me off even further that was until I spritzed some onto my skin and the true complexity of this fragrance revealed itself. It's almost a hypnotic scent that truly revitalizes the senses. A blend of aromatic essential oils of citrus, patchouli, petit grain, rosemary and white thyme make it a refreshing fragrance. As a white floral lover it was a step out the box for me but I'm so glad I got out of that box and awoke my senses.
Another plus to this fragrance is that it doesn't only smell good, it is also good for your skin and provides skin care benefits thanks to specially selected plant extracts. Ginseng stimulates, ispaghul softens, aloe vera hydrates and horsetail firms.
100ml bottle retails for R520 and is available online here or in selected retail stores (store locator here).