Earlier in the month I received an invite for a Canal Walk Bloggers Day Out and Sleepover and even though it finished the day before my big exam, I just knew I couldn't say no. They then hand-delivered a beautiful black Canal Walk bag with the itinerary for the event, a personalized Lovisa pendant engraved with my initial and a pink protea, I knew then that this was going to be a very special event.


Oh and they also asked if they could send a driver to fetch me which I thought would be like a typical shuttle service. Instead a silver BMW 320i courtesy of SMG Cape Town arrived and so the adventure began…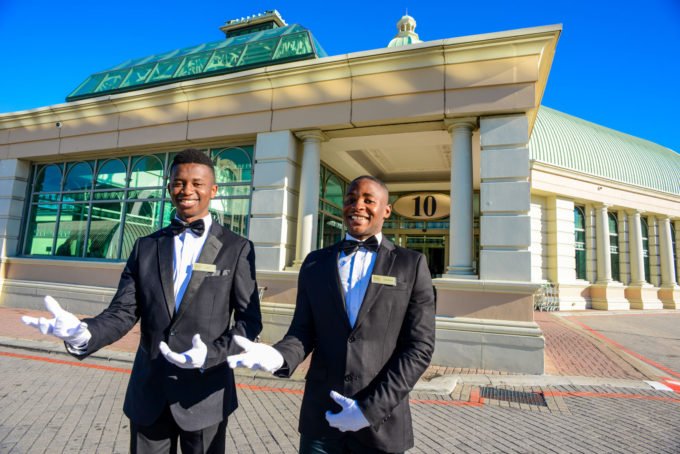 From the minute I arrived I was overwhelmed by the thought and attention to detail. I felt like a true VIP when porters rushed to the car and took my luggage away to the hotel room so I could relax and enjoy the day ahead.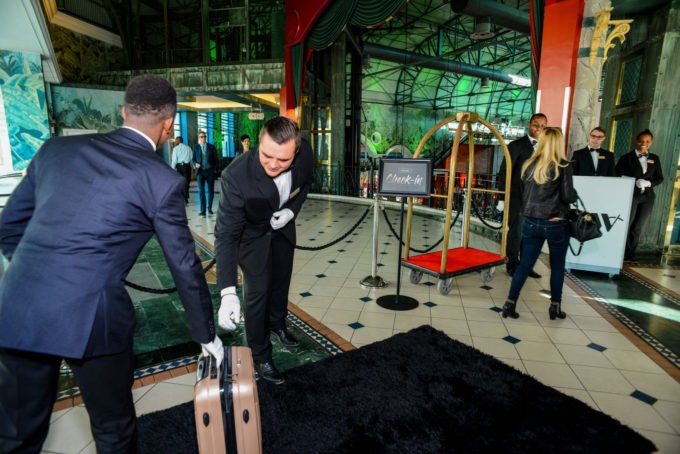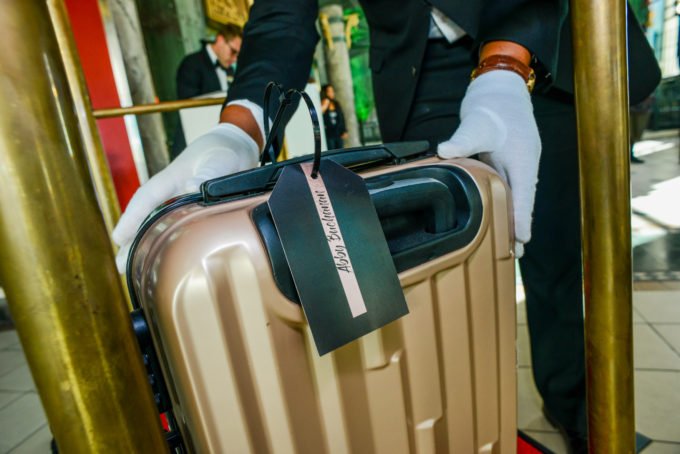 After greeting the nine other bloggers and the Canal Walk marketing team we were then informed that our Bloggers Day Out was set to begin but not before our first gift…a powerbank. To bloggers this and the WIFI password are already enough to get us excited and prepared for the fun ahead.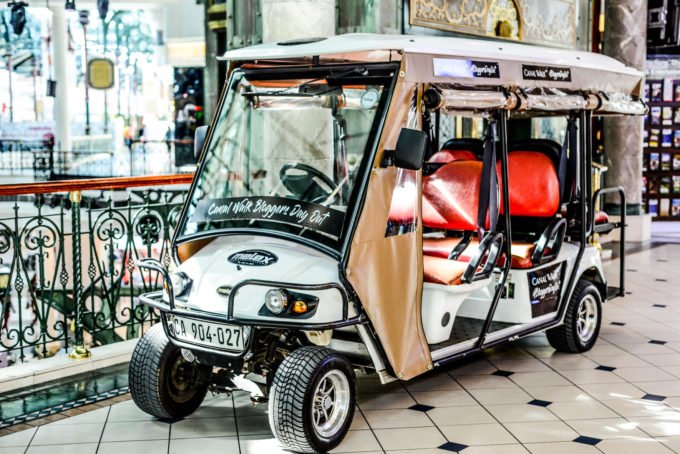 We headed down the lift and at the bottom our "chariot" awaited us, I mean you didn't expect us to have to walk while we shopped did you?! It was so much fun zooming around the mall in the golf cart but I did feel sorry for the photographers having to run after us.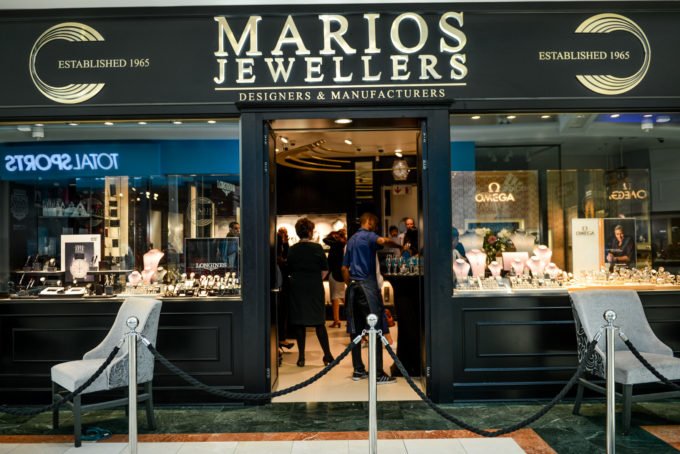 Our first stop was Marios Jewellers where we got to nibble on some canapes while listening to Mr Mario talk about his passion and how to be successful in business. We were also each gifted a personalized necklace from Me.Mi jewellery.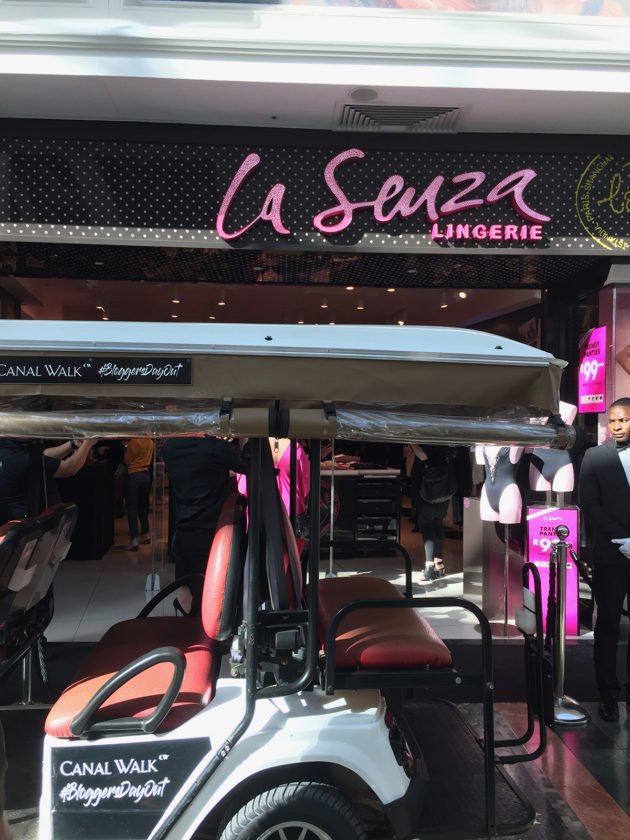 From there we headed to La Senza and was gifted a very generous shopping voucher which I put to good use on a sexy black with hot pink lace bra and three pairs of panties.


There was also a barman in-store to make sure we didn't get parched while shopping and a tower of cupcakes too.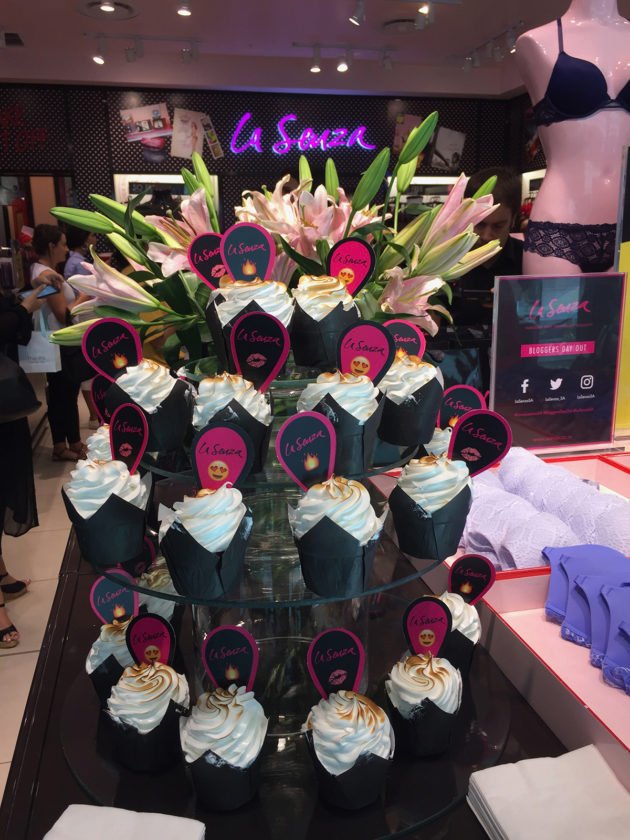 We were then escorted to a separate area of the mall for a light lunch and smoothies while listening to a Fashion Trends talk with the fabulous and oh so inspiring Jackie Burger.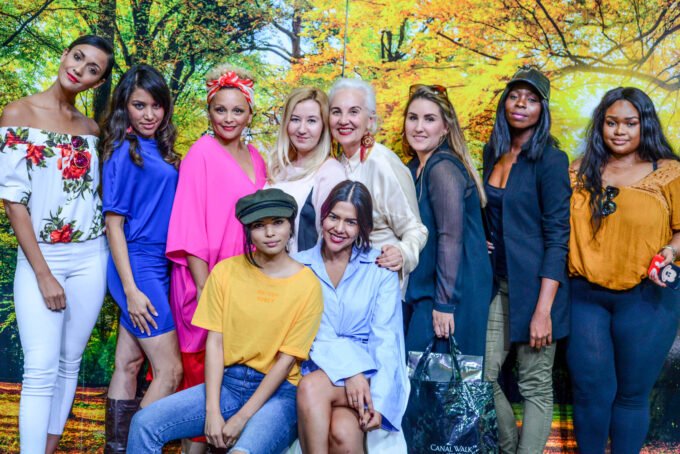 After that it was onto Bobbi Brown for a quick makeup touch-up and to try their new lippies.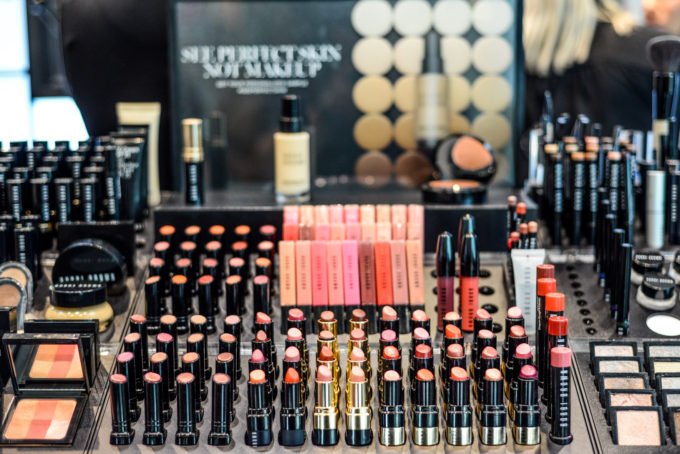 To end off our day of exploring the mall we were taken to Jo Malone for a glass of bubbly, some chocolates and a signature hand massage. We were also questioned about our favourite scents.


It was now time for some downtime and SMG drove us to our next stop The Century City Hotel.


I absolutely love the hotel and will definitely be back. The decor is incredible and speaks to me. My room for the night…


As I was unpacking I noticed another gift! From Jo Malone! It contained a perfume from the limited edition Bloomsbury collection. Mine was Blue Hyacinth which is so me, a delightful warm floral scent. I'll be reviewing it properly soon because I adore it.
This is what my bed looked like after the day…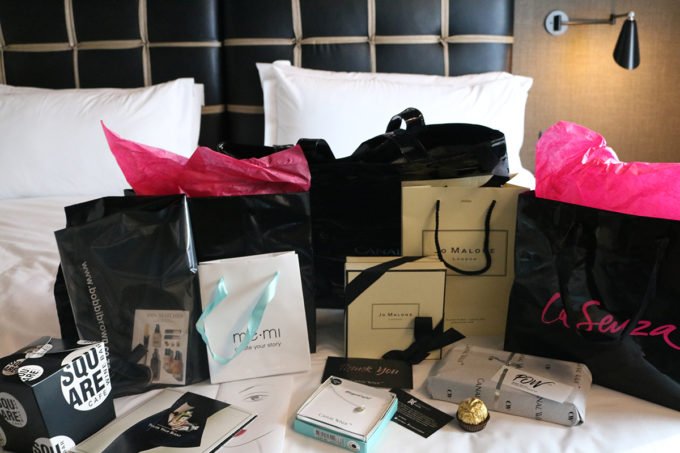 And little did I know that those were only half of the spoils!
We were all informed that we could now relax/nap/shower and then head to the Glam Rooms should we wish to make use of the hairdressers and makeup artist on hand. Partners Hair Design freshened up my curls and Lindy Lin gave me a smokey eye for the evening.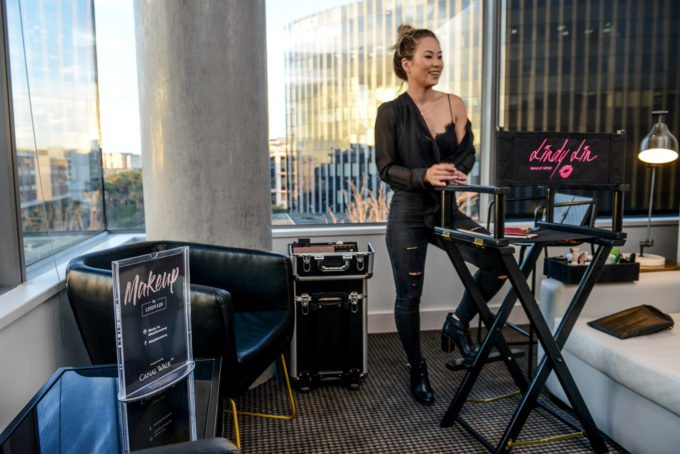 In the hairdresser's suite there was a table full of gift-bags for each of us from Lovisa…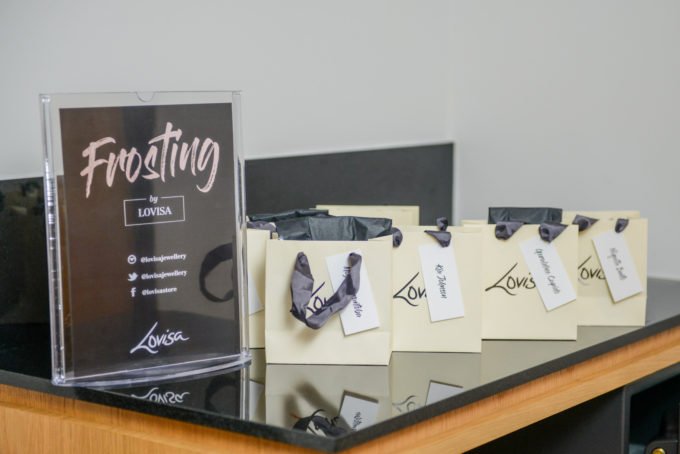 And in the Glam Room Colette Hayman had a stand filled with beautiful clutches, we were then informed that we could choose one based on our look for the night!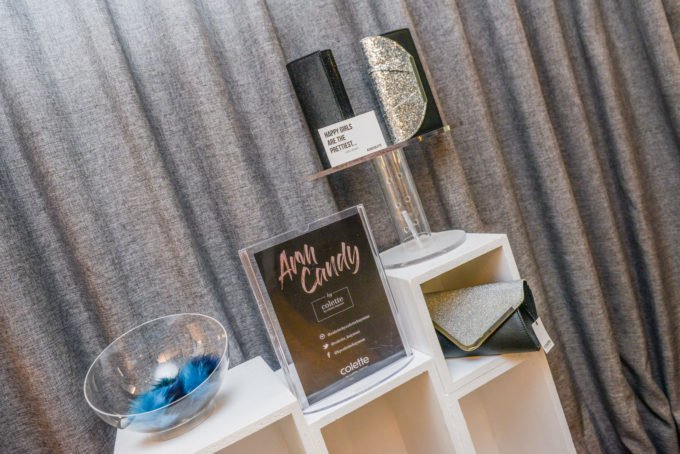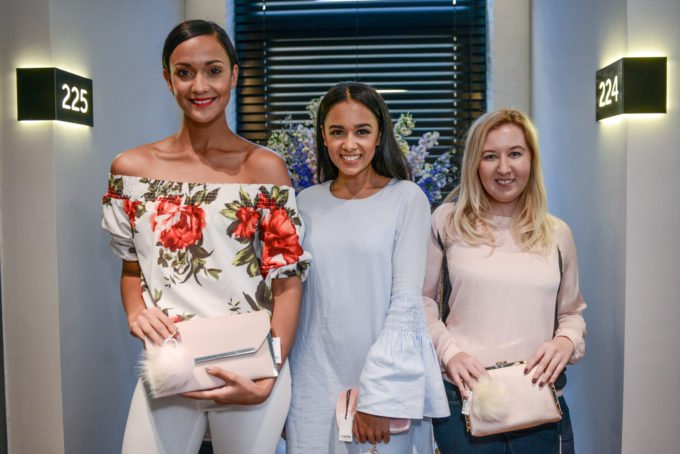 We headed downstairs for Gin & Tonic tasting which was incredible and I'll be back for that again too, before heading to dinner.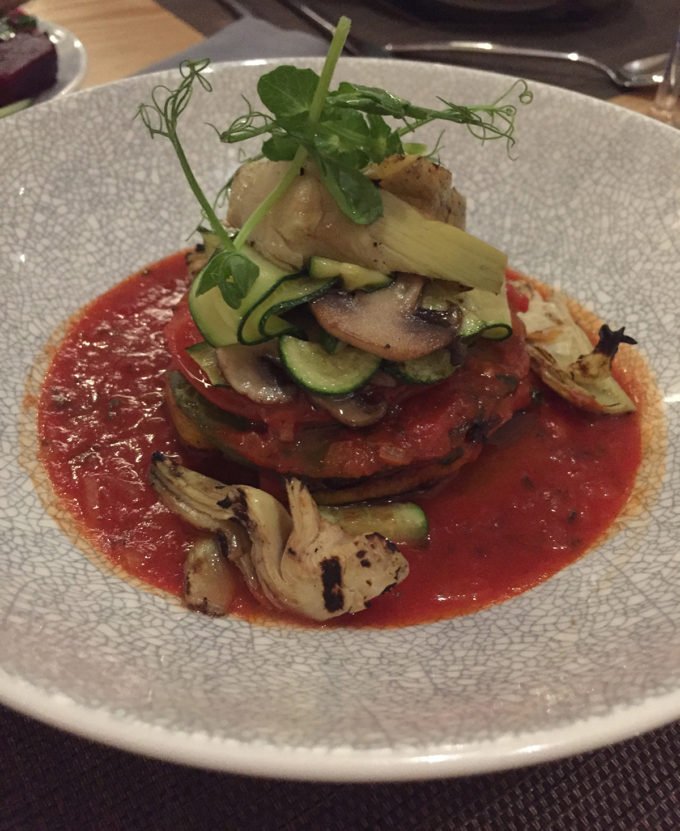 Even though there was plenty of dessert to choose from we were still spoiled with a gorgeous emoji cake! One or two of those marzipan emojis might have gone home with me, they were oh so cute!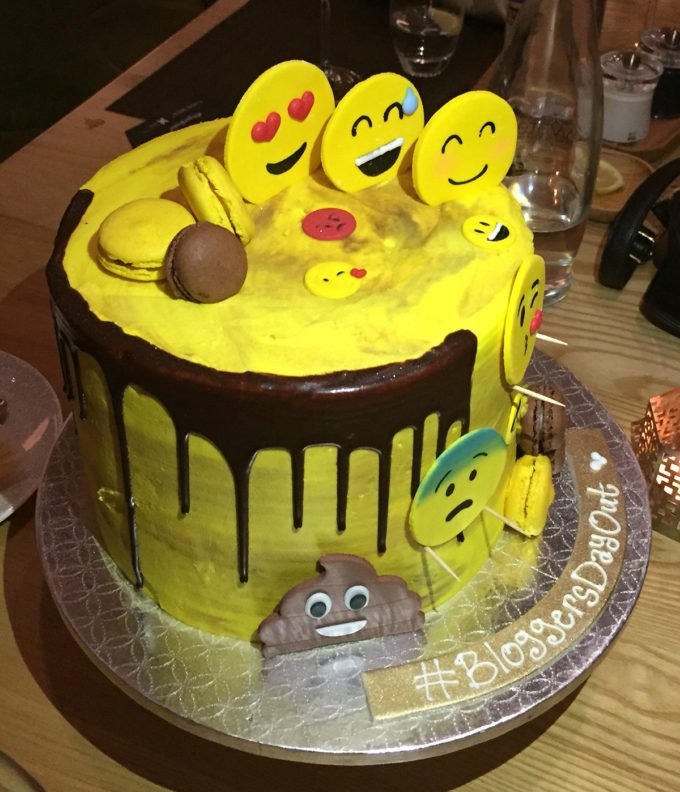 After a luxurious but long day we all headed upstairs unaware of another surprise awaiting each of us in our rooms. I walked in and there was a massive Canal Walk bag filled with Lush goodies, parking vouchers, hairdresser vouchers, body lotions and more. As well as a sweet message attached. Canal Walk truly thought of everything.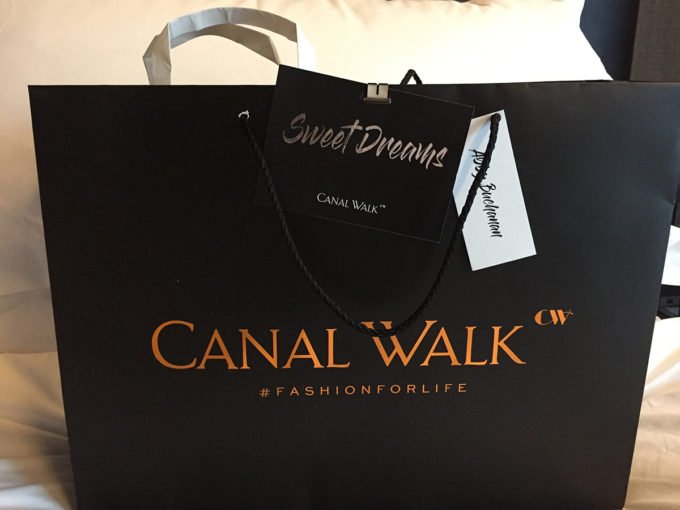 The entire day, night and next morning was so much fun and I am truly thankful to Canal Walk and The Century City Hotel and all the other sponsors for the day.
I was then driven back by the lovely Cameron from SMG who kindly knew that I needed to study on the journey back so he put on some classical music as "it helps one focus".
P.S I decided to upload my InstaStory for the day, it's obviously not the best quality but does capture the energy of the day!