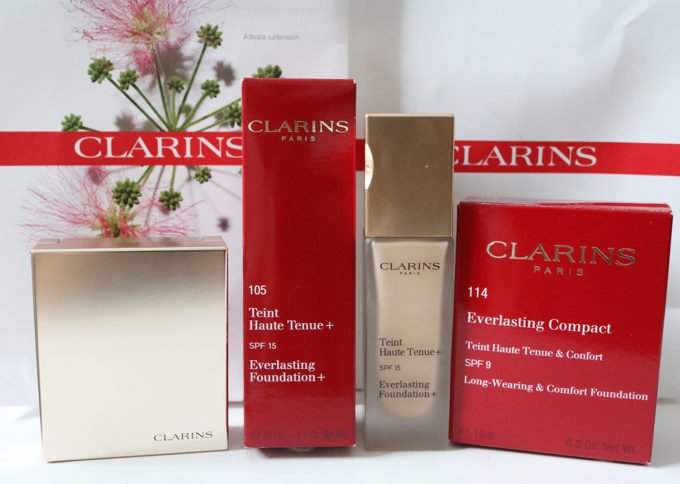 I've never tried a Clarins foundation before but know of so many people who say that their Everlasting foundation is their Holy Grail product. So I had high hopes when the Clarins EverLasting Foundation + with SPF15 (R445) arrived on my desk.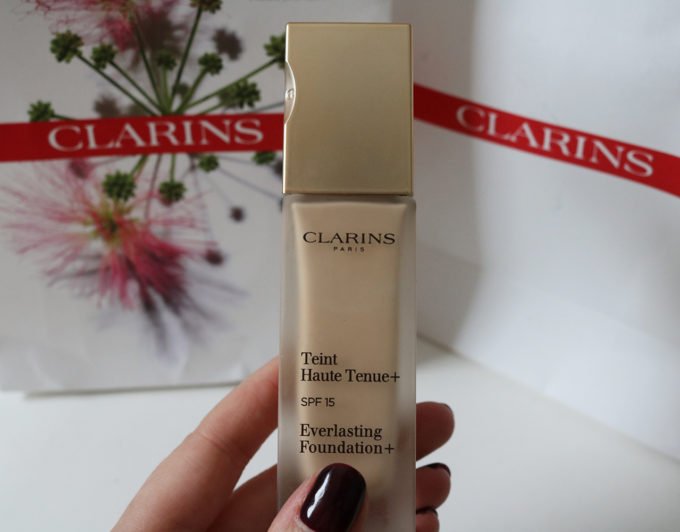 I found that it perfectly matched my skin and the shade was 105. I love that it is an ultra-light foundation that corrects spots and imperfections. Whilst providing absolute comfort for your skin. Clarins claims that the formula provides 18 hours of coverage and I must say it truly does. Quite often I find that my skin "eats foundation", as in it disappears after 8-10 hours whereas at the end of the day before I wash this off it's still there. The 18 hours coverage is thanks to a mattifying bamboo powder combined with High Fidelity System+ technology. It is also an extremely comfortable foundation which is due to the extract of organic quinoa which preserves the skin's suppleness and helps boost the moisturising action of the PLANT MICROPATCH. The Clarins Everlasting Foundation + has triple anti-pollution, anti-radical and anti-UV protection.
I also received a Clarins EverLasting Compact with SPF9 in 114 Cappuccino. This shade is far too dark for me so I won't judge the colour but I did trial it so I could give it a worthy review.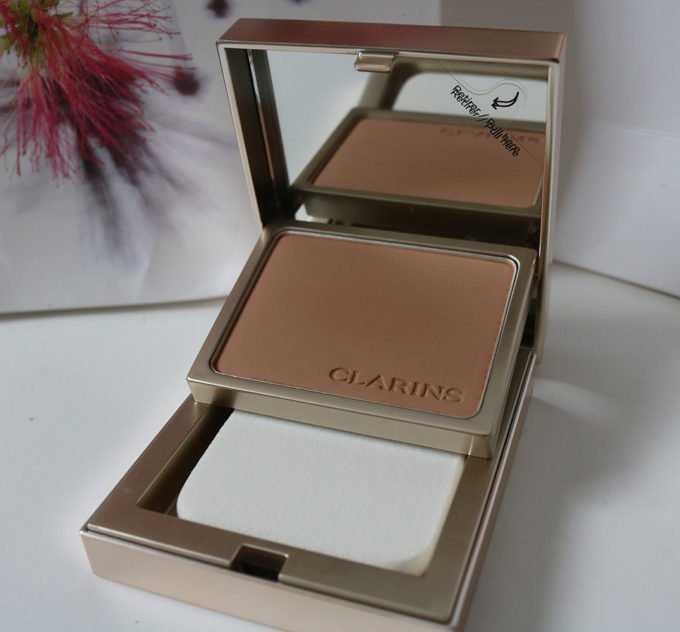 I am however so happy that Clarins is extending it's shade offering to those with darker skin tones though.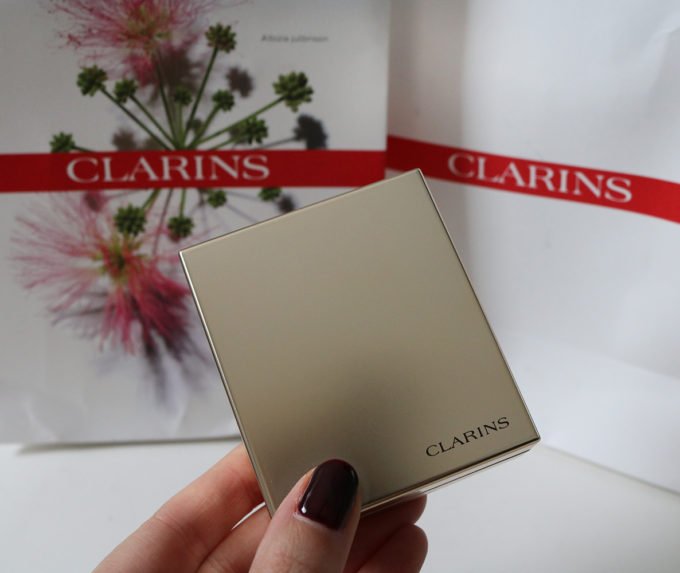 You can apply the EverLasting Compact with SPF9 (R480) either dry as I've done below or with a damp sponge for more coverage. I actually prefer it applied with a damp sponge and find the coverage more even but then the shade shows up far too dark on my skin so I've stuck to showing it lightly applied. The foundation is long-wearing and also comfortable. I am more of a liquid foundation person but I do like the way my skin felt to the touch when wearing the compact foundation. It was silky soft!