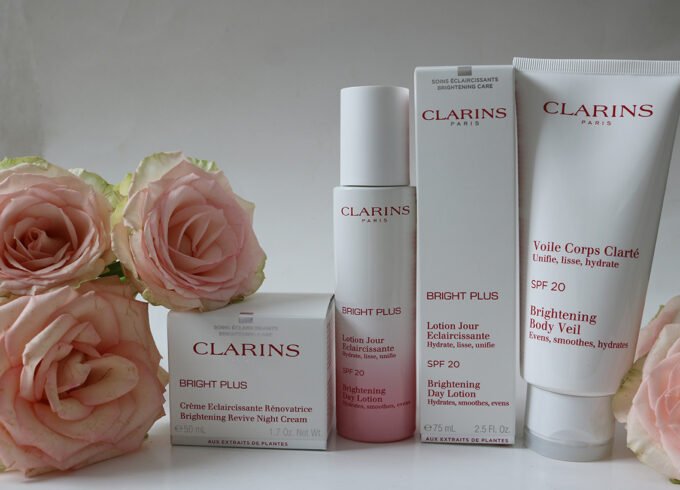 The other day a very exciting press drop arrived. It consisted of three new items from the Clarins Bright Plus range: The Brightening Revive Night Cream, a bottle of the new Luxury Size 75ml Brightening Day Lotion and their latest product in the range the Brightening Body Veil.
The Brightening Day lotion is a lightweight lotion enriched with a combination of Sea Lily and Alchemilla extracts to provide optimal protection against dark spots. It also contains a combination of raspberry extract, biotin and highly stable Vitamin C that reduces melanin and white tea extract to protect against free radicals. It now comes in a LUXURY size 75ml which means "bigger bottle, better value" at R755.
Clarins Bright Plus Night Cream (R700) is a wonder cream! It really helps to reduce puffiness and brighten ones skin tone. This nourishing night-time treatment turns around dull, uneven skin while you sleep. It contains the Clarins brightening complex of Raspberry and Alchemilla extracts and Vitamin C which help counter the effects of daytime stress. It also contains these active ingredients which help with the indirect causes of hyperpigmentation
– Daisy extract helps "repair" and soothe. Daisy extract is rich in soothing polyphenols that provide protection against free radicals. They also slow down the start of hyperpigmentation.
-Parsley extract address excess fluid
– And Sea Lily and Alchemilla extracts which help to brighten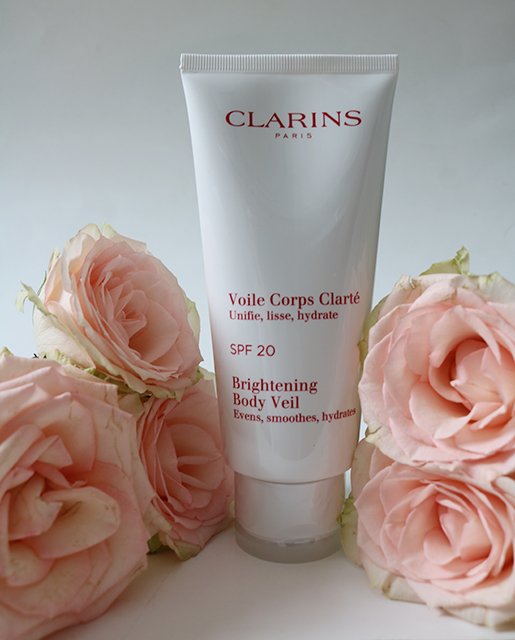 Clarins Brightening Body Veil provides all day hydration, smoother, glowing skin, leaves skin tone more even and provides an SPF20 protection.
The formula contains a combination of a vitamin C derived from Acerola fruit extract, lady's mantle and sandspurry extracts which help to even and illuminate the complexion.
I absolutely adore this body lotion and do find that is helps create a gorgeous subtle glow on my skin. My skin looks and feels hydrated and healthy. I've found that I'm so fond of how my skin looks and feels that if I go a day without applying I notice the difference.
Clarins Brightening Body Veil retails for R460 for 200ml.