As a child I was always fascinated by and drawn to witch books and later series too, did anyone else watch Charmed? I absolutely loved that show but books filled with symbolism's and signs intrigued me more. I was never a Sweet Valley High kinda girl.
I featured this hoodie in my Fall Fashion Wishlist and had spotted the sweater version in the window a few times, I eventually knew that I had to have it and am so happy I did as it is so incredibly warm and practical.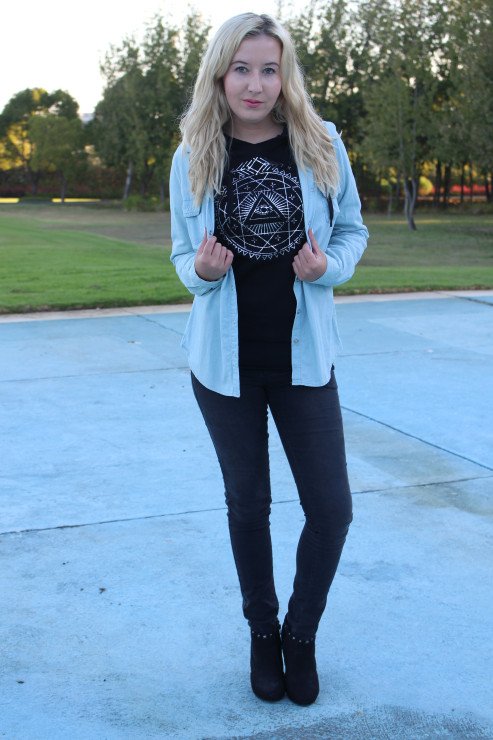 I am quite fond of the edge wearing a shirt over a hoodie gives and it always brings life to this chambray shirt which I thought I would have to limit to summer only.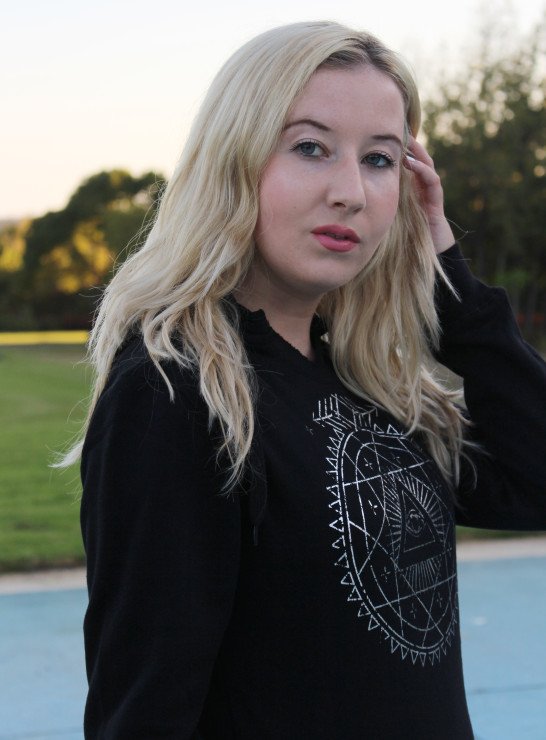 These charcoal pants have also earned themselves a place in my regular wear section of clothing. Nothing better than a pair of jeans that fit perfectly and comfortably. I am all about comfort when it comes to fashion, for beauty "no pain, no gain" but fashion should be comfortable and fit both your style and your body with ease.
Hoodie- Factorie
Chambray Shirt- Factorie
Jeans- Woolworths
Boots- Call it Spring