Catrice have launched a Revolutionary 3 Step System which increases the durability of the regular Catrice Ultimate Nail Lacquer to last up to eight days with an added gel-shine finish. This is an afforadbale way to create a professional look but without the need for an LED lamp or a visit to the nail salon. You can also use any of your old Catrice Nail Lacquers which you have at home already for step 2. The polish can easily be removed with conventional nail polish remover.
Step 1- The Ultra Stay & Gel Shine Base Coat (R61,95) which helps to strengthen and protect the nails from discolouration and the formula also evens out irregularities to allow a smooth application of colour.
Step 2- Ultimate Nail Lacquer (R49.95), any shade will work and there are currently over 33 shades to choose from. I am wearing the new S/S 15 shade A Gallon of Melons.
Step 3- Ultra Stay & Gel Shine Top Coat (R61.95) seals the colour and creates an especially long-lasting and gel-shine finish.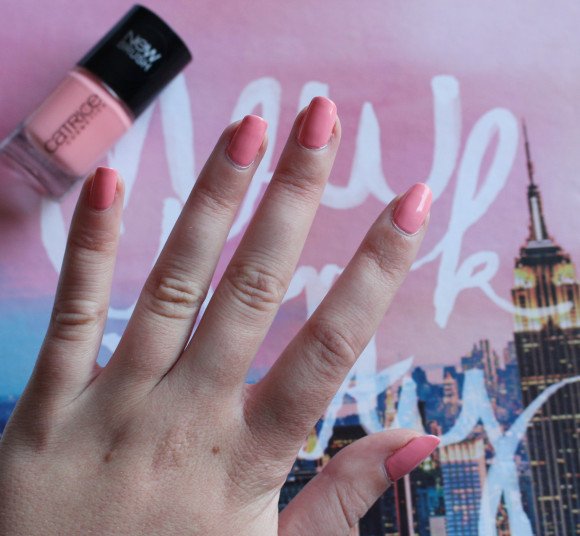 This trio lasted a full 7 days on my nails before the first small chip, so not quite the full 8 days but I do use my hands a lot and am not delicate with my nails. I am extremely impressed with the formulas though and received numerous comments throughout the week asking whether it was a gel colour or regular. I was quite surprised by this because it means that the shine truly does give off that gel-shine appearance and others who were completely unaware of this thought it looked like a professional manicure. Double points to Catrice for this innovative system.
Catrice is available at selected Dis-Chem stores nationwide as well as online on Takealot.