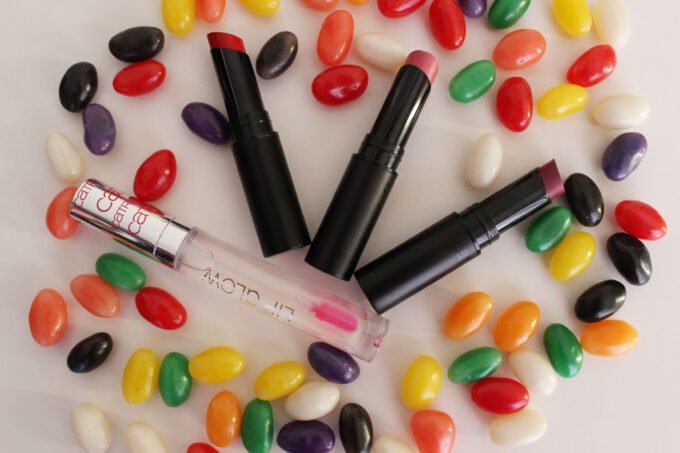 These playful lipsticks arrived just before the holidays and the timing couldn't have been better as I've worn them to so many parties already. The Catrice Ultimate Stay Lipsticks retail for R89,95 and come in a beautiful sleek black chrome case. I also received the new Catrice Glossy Lip Glow R69,95.
Catrice Ultimate Stay Lipsticks rank very high as some of the best affordable lipsticks I've ever tried, in fact I think they may even rank as Nr 1. Not only do they last for a good amount of time, they are also highly pigmented and come in eight gorgeous shades. They provide a trendy satin-matt finish and the three shades I received are 070 Plum & Base, 060 Floral Coral and 140 Behind the Red Curtain.
A completely clear lipgloss is quite a rarity these days which is strange as it is so incredibly practical and versatile. Sometimes you don't want to match your gloss and lipstick and instead just want the same shade lipstick but with a bit of gloss. I also like that the Catrice Glossy Lip Glow isn't sticky and doesn't feel to "syrupy" on the lips.
Catrice is available at Dis-chem Stores nationwide as well as online on TakeALot.