Carbon Coco offered to send over one of their Ultimate Carbon Kits. Coco Carbon is a 100% natural teeth whitening system and we all know how much I love trying out teeth whiteners.
I've tried using regular activated charcoal as a whitening product and only saw so-so results, but Carbon Coco is a whole other level. This stuff works! And no I'm not being paid to say that but I'd happily accept a lifetime supply of their range. I'm almost out of my toothpaste and am panicking.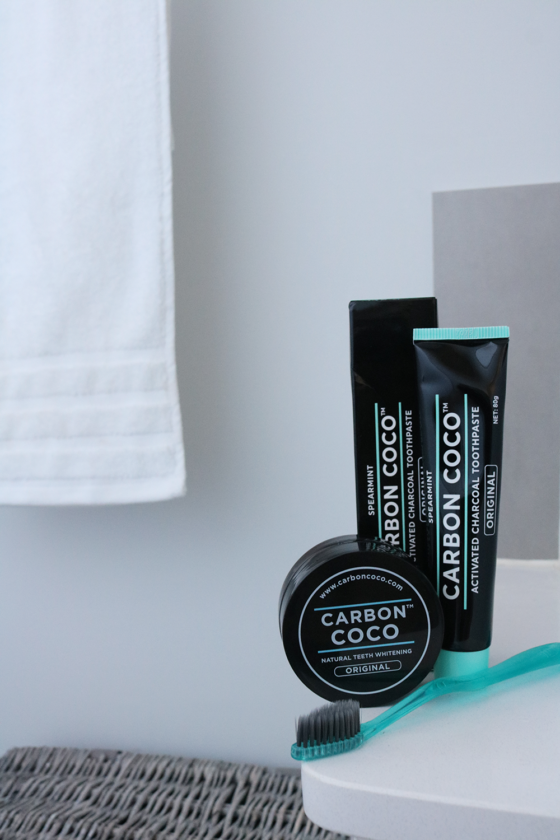 So let's get to the nitty gritty, in the Ultimate Carbon Kit ($44.95) you will receive The Activated Charcoal Tooth Polish, Activated Charcoal toothpaste and a toothbrush with bamboo bristles.
The Activated Charcoal Tooth Polish can be messy but once you get the hang of it, it's rather fun.
Unlike the usual activated charcoal from health stores, this is made of finely milled Organic Coconut Activated Charcoal with a hint of Bentonite Clay and Lemon Myrtle.
This special formula is proven to be very gentle yet effective in detoxifying the mouth and removing stains! It has zero taste and smell. I expected a bit of a taste like with the usual charcoal brands but there was nothing and also the texture isn't off-putting but yes you will have a very black smile.
Instructions:
Dip a wet toothbrush in the jar (just lightly coat the brush- a little goes a long way!), brush in gentle circles for 2-3 min, rinse and brush with the toothpaste.
Please use this before bedtime to give time for any residue to dislodge overnight. Results are usually seen in 7-14 days.
The Activated Charcoal Toothpaste is a toothpaste formula that doesn't contain any fluoride. It also contains activated charcoal and even though the toothpaste itself is black it turns into a white foam while brushing, and it has a fresh mint flavour.
The toothpaste is designed to protect your teeth from further staining throughout the day, so you won't mess up your results if you love coffee or red wine!
Instructions:
Brush with this toothpaste after using the tooth polish at night and in place of your regular toothpaste during the day. We also suggest using this instead of your regular brand after the 14-day treatment to maintain your results.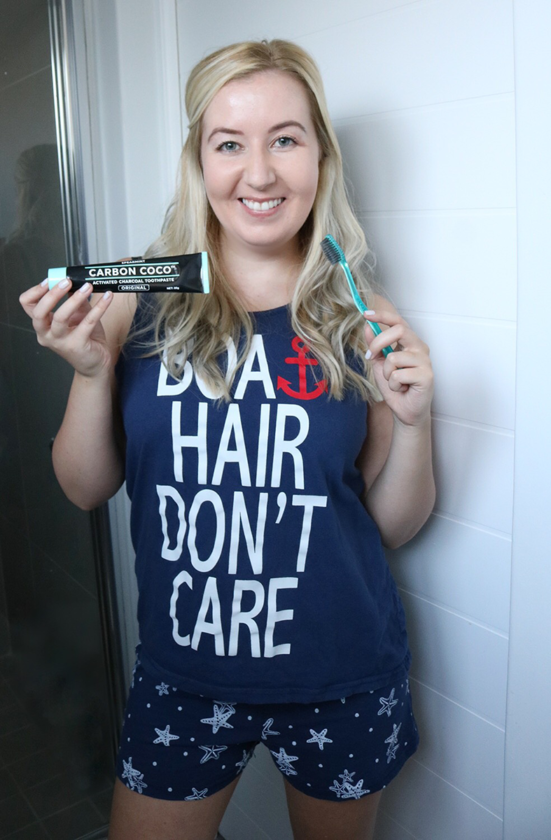 All Coco Carbon products are vegan-friendly and cruelty-free! Check them out on Instagram and Facebook.
Disclosure Ranking: 2