An exquisite composition of natural, highly concentrated ingredients which are sealed in a glass ampoule.
According to BABOR philosophy, natural ingredients have a more intense effect if they are highly concentrated. I received the Liquid Repair Complex which consists of 7 x 2ml ampoules and retails for R732.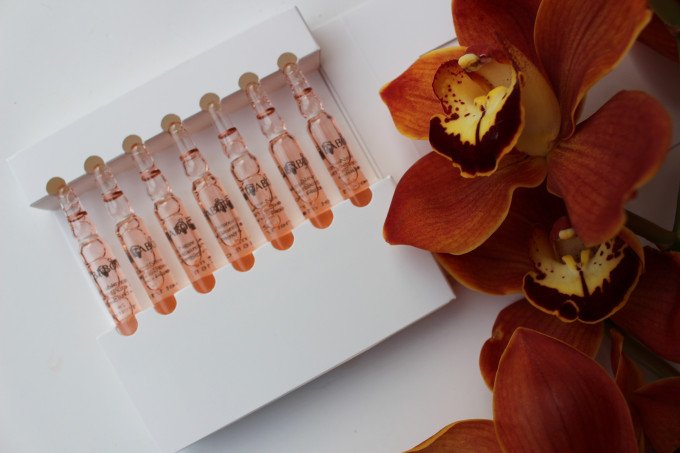 The BABOR Lipid Repair Complex is an active ingredient concentrate and is packed with ceramides, white lupin and plantain which smooth and hydrate ones skin. It works to regenerate the upper layers of skin, regulates the skin's natural oil and moisture balance and strengthens the skin's resistance to external influences.
The application of these little gems is super simple, just use in the morning and/or night after cleansing. Apply to your face, neck and décolleté and leave for a short while to soak in, then apply your regular skin cream. I preferred to apply it in the evening as my mornings are always far too rushed. The results after a week of use is soft, supple skin especially on my biggest problem area, my forehead. I do not have wrinkles but I did have some fines lines from skin dehydration on my forehead and some flakiness too. Both have vanished since using these ampoules. I would definitely recommend this as a treat for the skin when you are experiencing dryness or dull skin. I'd also like to try using an ampoule or two after a long-haul flight to re-rejuvenate and restore balance once more.
You can purchase BABOR on their online store or at a stockist near you.