Thierry Mugler just knows how to capture an electric energy whether it's with style or with a scent. The packaging of the Alien Eau Sublime is truly a thing of beauty. It stands out amongst all the other fragrance bottles and whilst it's eye-catching it's never gaudy.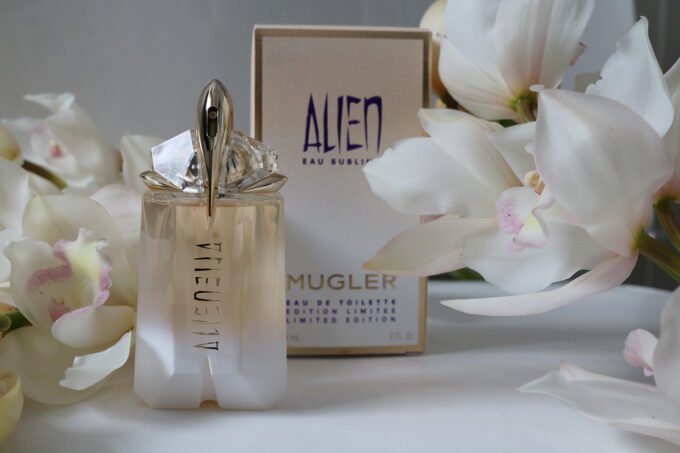 Introducing the limited edition Alien Eau Sublime bottle, which is an ode to the sun. The new crystalline container which is inspired by the legendary Alien bottle gives way to a luminous gold that evokes the solar quality of the fragrance inside. I love the Alien scent and yes, I am a massive jasmine fan but the warmth of the scent is what has always appealed to me most. It is powerful, energizing and stunningly complex.
Alien Eau Sublime Eau de Toilette is available in a non-refillable 60ml Limited Edition bottle. It is a new interpretation of Alien Eau de Parfum and has kept to the original Alien signature with strong notes of cashmeran wood and sambac jasmine. It is however fresher and sunnier with zesty green notes of mandarin and bitter orange. Another soft and sensual white flower has been added; Tiare to add sparkle to the sun-filled heart of Eau de Sublime. Even more warmth is added with amber and woody notes at the base.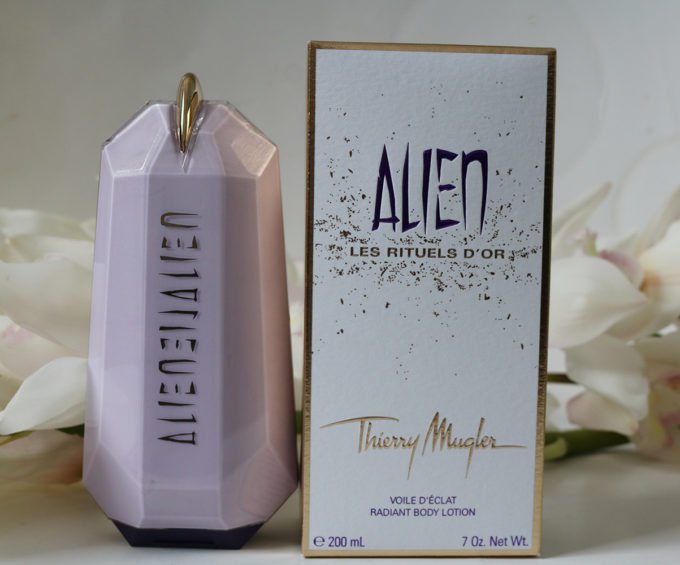 I love layering when wearing a scent so the fact that there are four divinely Alien scented products to accompany the Alien Eau Sublime range is perfect. The bath line "The Golden Rituals" consists of a Radiant Shower Gel, Radiant Body Cream, Radiant Body Lotion and a Radiant Roll-on and a body spray. I received a Radiant Body Lotion to try out and my skin drinks it up. I love applying it before events as the tiny gold particles gives off a soft sun-kissed radiance and the scent lingers a little longer.