When I spotted these amongst the L'Oreal Paris latest launches to arrive in SA I was so excited. I was also so relieved that they did not disappoint. I've used some amazing lip tints lately and was hoping that these would meet my level of expectation and they certainly did. They are all incredibly well-pigmented and give off a gorgeous intense shade no matter which colour you choose.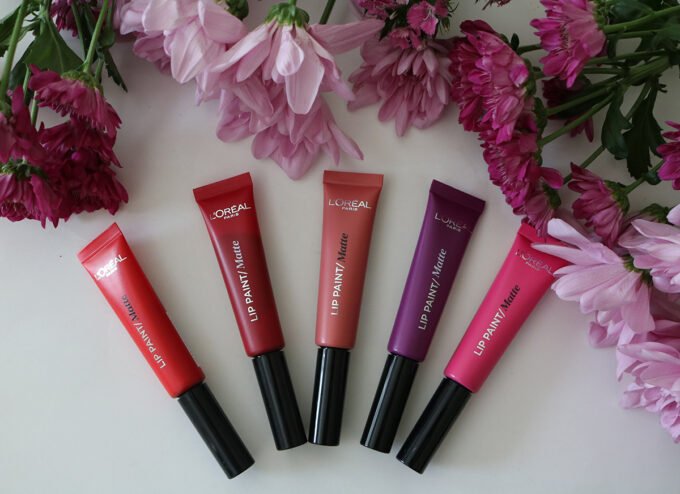 I received five of the Matte shades: from left to right
– 204 Red Actually: Is the ultimate bright red.
– 205 Apocolypse Red: Want a deeper, more sensual red then this one is for you.
– 201 Hollywood Beige: What I'd refer to as a "Kylie shade", very trendy and perfect for day-to-day wear.
– 207 Wuthering Purple: Not a shade I'd wear but looks amazing on tanned and olive skin types.
– 202 King Pink: This is a seriously in-your-face shade of pink. If you want a bright punchy pink then King Pink will deliver!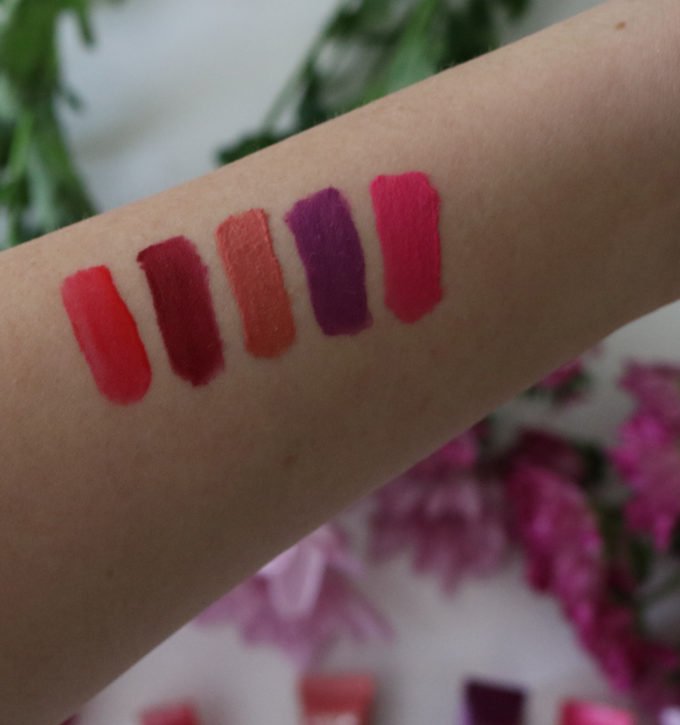 All together the range consists of 6 Lacquer and 6 Matte shades, each retailing for R179.99 each.