When the universe aligns…The Herbalist
I was approached some time ago by a company called The Herbalist. The Herbalist focuses on holistic health and has a wide range of herbal supplements. They have a brilliant online store. The level of customer service and assistance really impressed me.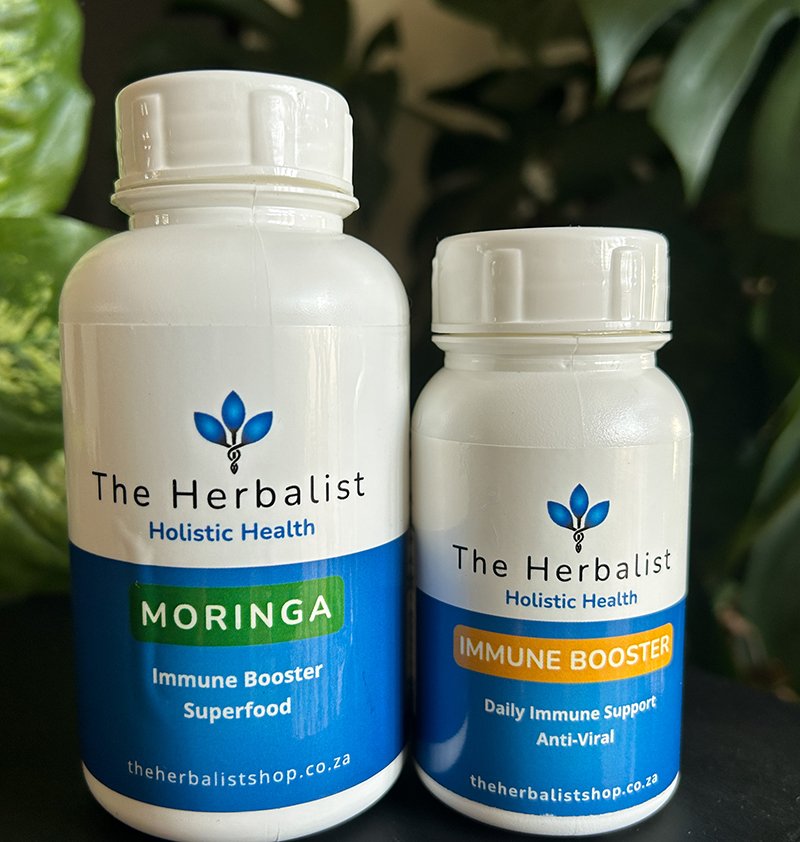 Their products are also available from select online and physical stores. You can find these listed on the website. I purchased two products from their direct online store, The Immune Booster and Moringa. I'm so grateful that I chose these and beyond pleased with the results. The timing also couldn't have been better!
The Herbalist Immune Booster saved our holiday.
My boyfriend and I were leaving for a week-long getaway. One which we'd planned months in advance. Two days before we were due to leave, my boyfriend was hit with a really awful cold. I'd unexpectedly ordered The Immune Booster before we even felt any symptoms.
As luck would have it, the next day, I felt the fatigue kick in and the never-ending runny nose. Richard had given me the cold too. The universe, I believe, intervened. On Friday afternoon, my parcel from The Herbalist arrived! We were set to leave for the 6-hour drive early the following morning. So I really needed something extremely effective to help us both feel better. I hadn't felt this bad since I'd had Covid. Who knew a cold could be so dreadful?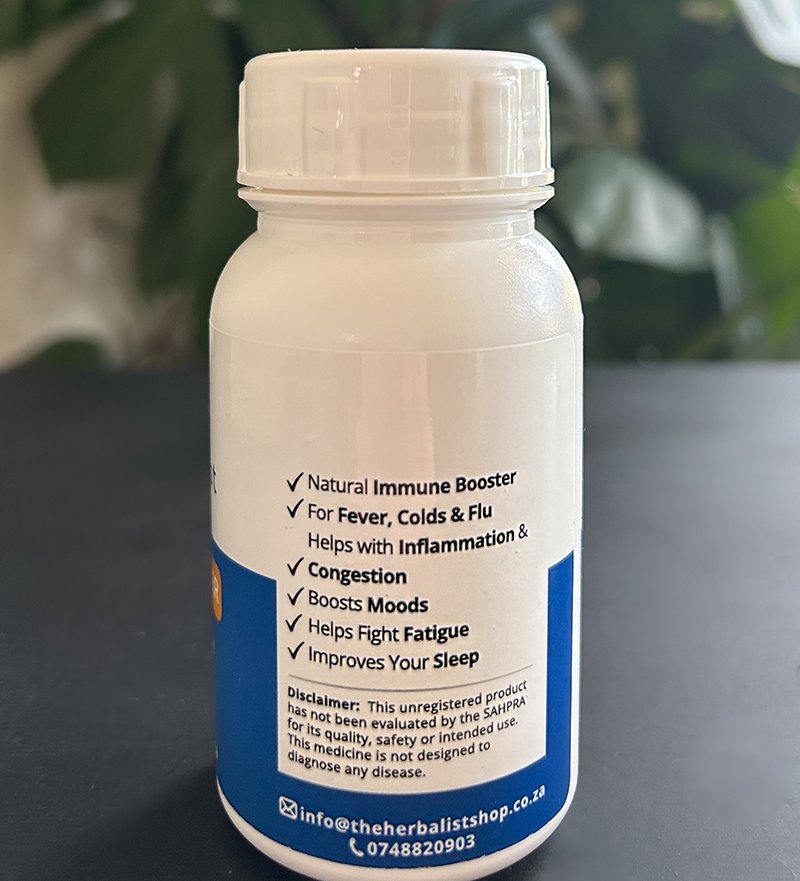 Just what we needed!
The Herbalist's Immune Booster contains Cancerbush, Echinacea, Nettle and Lemon Verbena. Now as with all medications and herbal supplements.
It is always best to consult with your GP if you are on any chronic medications, as there could be possible interactions. Since I am on a highly specialised pharmaceutical medication. One which I have to take for a serious heart condition. I made sure to contact my physician first. Who "Okayed" all of the herbs in the Immune Booster. I also made sure to ask if Moringa, the other product I selected from The Herbalist's online store, was safe to use with my medications. Which it is.
The Herbalist has you "Covered".
I love how so much thought and detail goes into absolutely every aspect of The Herbalist's brand from the easy-to-use website, plenty of information about each product itself as well as informative little videos about the ingredients and their benefits.
Much to my surprise, they also include an extremely useful form to go with each product. Which contains not only the suggested dosage as on the label but also includes facts and the purpose behind the herbs used. This really helps especially when you're feeling ill and wanting some extra confirmation. We started taking our dose as soon as we could and got our rest. Sleep is also important for recovery!
So Thoughts on The Herbalist's Immune Booster?
I am in a way happy that I was able to properly review the Immune Booster, I am even happier that it arrived when it did and I'm ecstatic to report that this little bottle saved our holiday! I did still feel terrible while driving the next day but by Sunday I had completely recovered. In fact, Saturday evening my sinuses felt SO much better already. Richard was blown away and kept remarking on how the fatigue had lessened. I was just tired from the drive still! I'd gone from Rudolph with an embarrassing red nose to be able to enjoy the incredible weather we experienced during our time in Plett. Even rocking a bikini while basking in the glory of the sunshine and being able to not reach for a tissue every 5 minutes.
It did take me another day to feel well enough to venture out and not feel like I was going to make others sick. Highly recommend this product, a deserving 5 Stars.
Moringa, The Miracle Plant?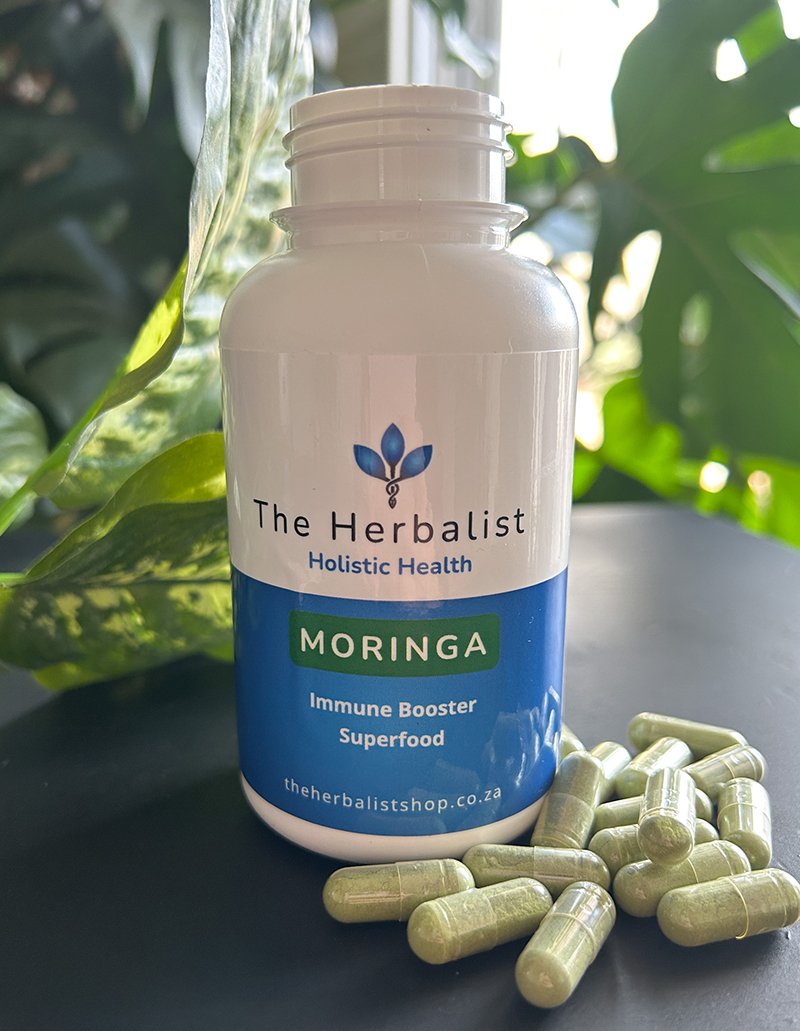 Moringa is a "Superfood" which I am familiar with and when I went through a phase of making healthy smoothies daily it was something I'd usually add. I had trouble sticking to this routine though. So being able to have my daily dose of Moringa in a capsule is awesome.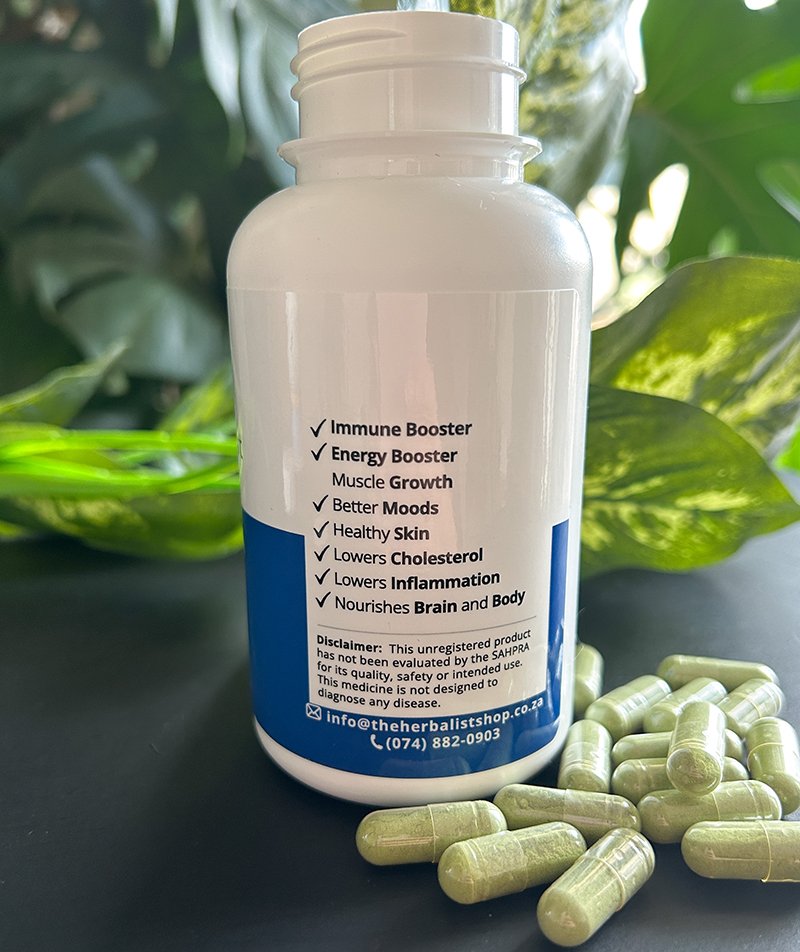 I'll include The Herbalist's little form as it provides plenty of details about this amazing herbal supplement which also helps with Immunity but has a myriad of other benefits.
A True Superfood!