Winter Favourites Lookbook
I'm afraid you'll be seeing plenty of warm chunky knits this season. They are so practical and quite chic too. I also am all about big felt hats. I have my favourite red one from 4Flavour but also like this dove grey one from Mr P with its bling chain around the base.
Also how beautiful is my new Michael Kors bag which my sister gave to me on my birthday! I absolutely love it, the leather is buttery soft and it goes with all outfits. I also love the gold hardware. After my other handbags were stolen I was quite heartbroken but I'm glad to have another Michael back in my life.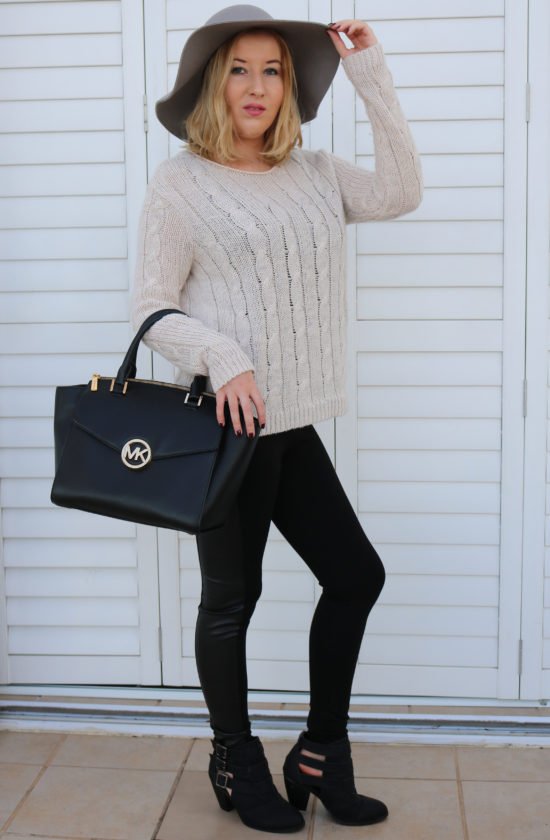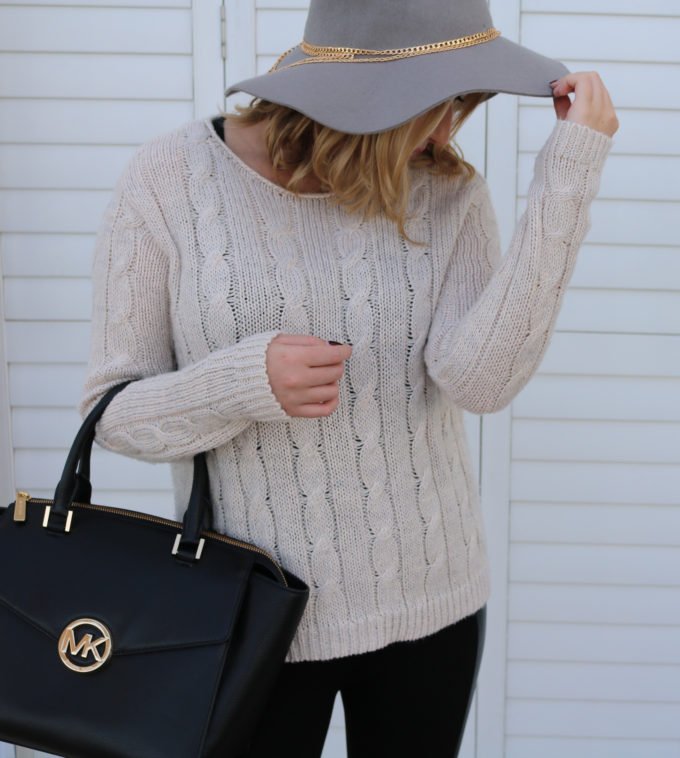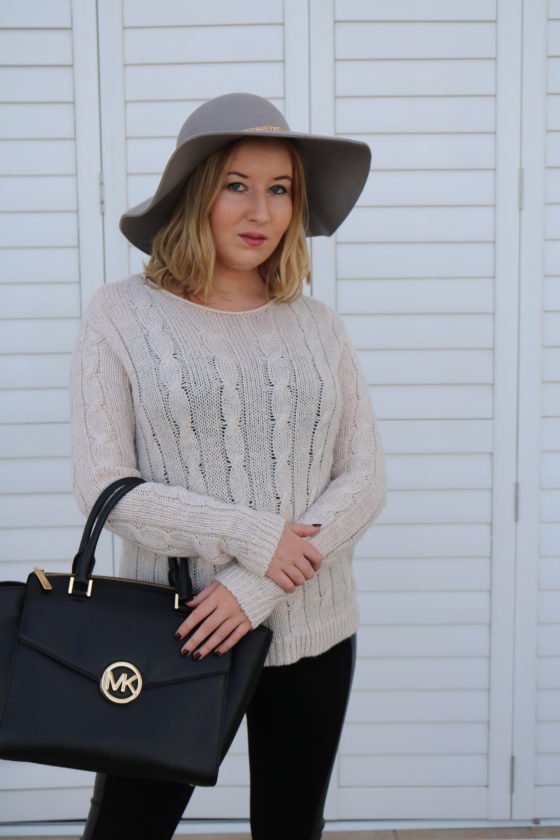 Hat- Mr P
Jersey- Forever 21
Leggings- Brett Robson
Boots- Fashion Express
Handbag- Michael Kors