When the latest Taylor Swift perfume arrived I was impressed with it for many reasons. First the Taylor Swift Made of Starlight perfume Musical Edition is limited edition and it comes in a pretty pink box that is actually a music box! Yes, when you lift the lid her hit Starlight starts to play. This innovative packaging is a fragrance first and makes for the ideal gift. It can even be used as a jewellery box as an added bonus.
The scent itself I loved at first whiff and on the skin it lasted a fair amount of time. I must say celebrity fragrances are definitely increasing in quality for the most part and are steadily competing with Designer fragrances which were once deemed more superior. The fragrance is described as a truly memorable scent that is inviting, fresh and feminine, and encapsulates all of Taylor's favorite things. It opens with fresh bursts of apricot, passion fruit and mandarin. The alluring the middle is a floral mix of osmanthus flower, honeysuckle and Mediterranean orange blossom. It is extremely fresh and doesn't ever feel too floral or sweet.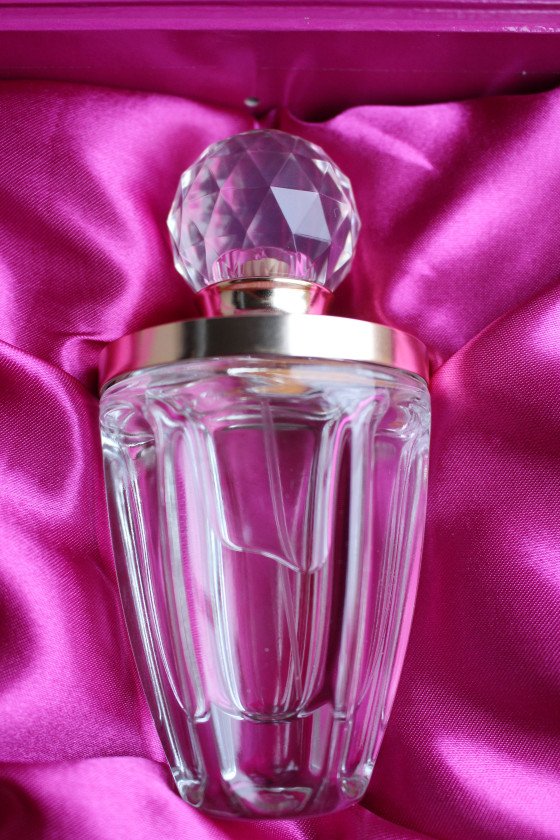 The bottle I am also obsessed with, I mean how gorgeous is the multi-faceted glass bottle and lid.
The Taylor Swift Made of Starlight Musical Edition Eau de Parfum Spray 50ml R495.00.