Cannot believe that we are into the second phase of the year. I actually decided to set mid-year resolutions for 2014. To me resolutions never work because most of the time we forget about them and only recall the goals we set for ourselves right at the end of the year. I split my 10 goals for the year up into two parts and am happy to have achieved 4 of them already with the 5th one pending (Unisa give me my results already please!).
When I first read that 2014 was going to be the year of change I had no idea just how accurate that would be. As a Taurian I am not particularly inclined to enjoying change however that is all I have craved from this year. Changes and moving forward. From little things like changing my hair 5 times in a month, these pics were taken yesterday and last night I changed back to a lighter ash blonde. No more ginger! To bigger steps like purchasing my first vehicle in my own name.
I have always steered clear of denim shirts finding them a bit too hipster for my taste but when I spotted this one marked down at Factorie for a fraction of the price I impulse purchased it and haven't looked back. It is rather masculine so I knew I needed a softer feminine statement necklace to break up the look. I also picked this Forever New necklace up at a sale. Seriously there are sales everywhere! After wearing this necklace once the chain snapped and it hit the ground so hard that it lost three beads, I managed to fix the chain and quite like the pattern the three missing beads had formed. Second time wearing it out and the other side of the chain napped and it is now missing half of the beads. Really not happy because usually Forever New is deemed to be good quality.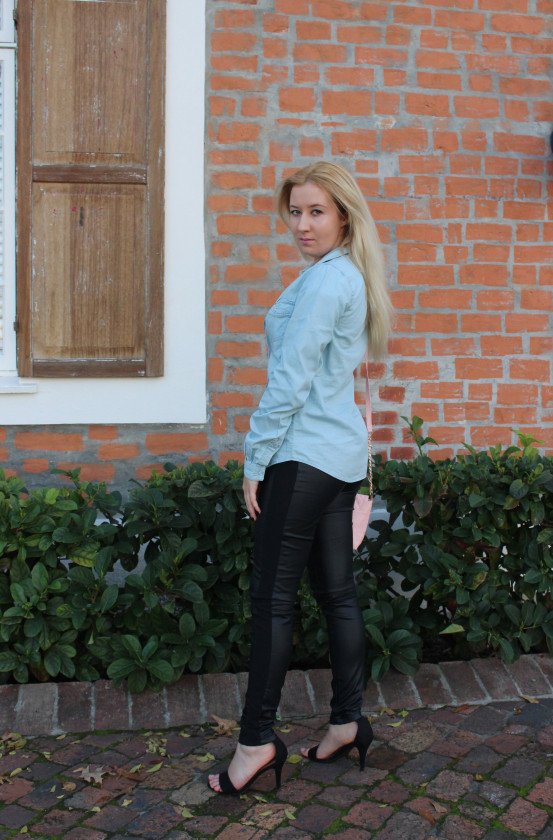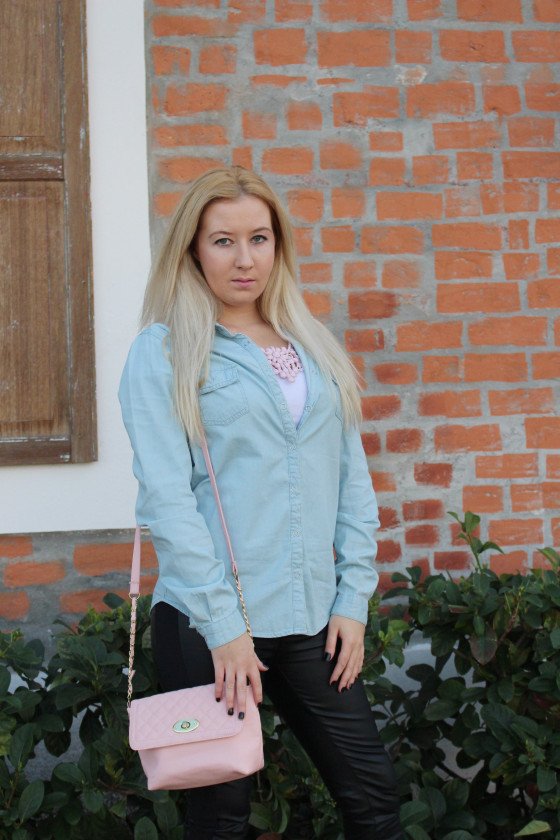 Shirt- Factorie
Necklace- Forever New
Bag- Mr Price
Leather Pants- YDE
Heels- Zara
Nails- Chanel Le Vernis 219 Black Satin
Sunglasses- Nine West