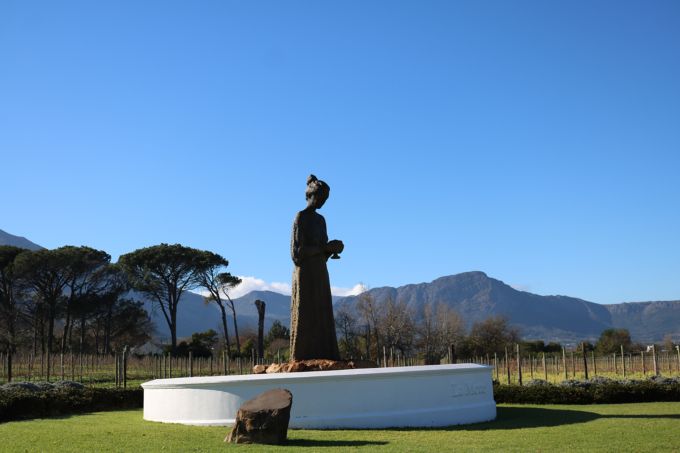 When Pippa Pringle, from On the Marque, invites you to an exclusive media trip around Franschhoek you simply cannot say no. However, I had already agreed to attend an event linked to a campaign, which contractually I couldn't miss, during the second day of the excursion. I informed Pippa, expecting a "thanks for letting me know, I'll select someone else" sort of response but nope she was more than happy for me to experience the full first day and night. I was ecstatic! I have now realised just how incredible Franschhoek is and that it may be a small town but it is a truly dynamic one with an energy unlike anywhere else. I will certainly be exploring this side more often from now on. It was also a total delight to spend time with Reinher Behrens who is the CEO of The Franschhoek Wine Valley Tourism Authority NPC (FWV).
Our day started with an informative Fleurs de La Motte / Sculpture Walk lead by Museum Curator, Eliz-Marié Schoonbee. The sculptures are truly breathtaking with the largest one being the elegant Wine Bearer, standing four metres tall and weighing 560 kilograms who welcomes one to the estate at the entrance. The smaller sculptures dotted around the estate and in the museum are all as entrancing.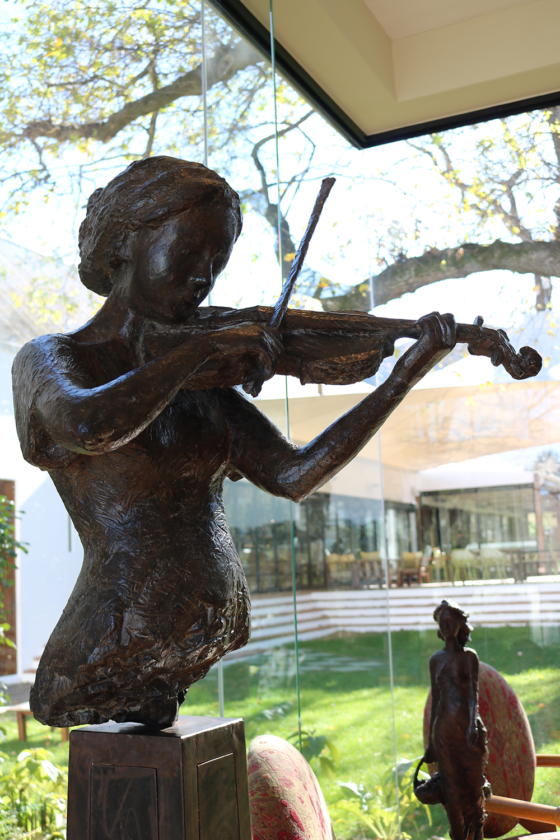 Le Motte's Sculpture Walk along all of the female sculptures on the estate is an experience which reaffirms La Motte's appreciation of the arts and celebrates the important role played by women in society.
The Sculpture Walk concludes with a tasting of the estate's limited release La Motte Méthode Cap Classique and an elegant traditional French Madeleine (or two) and a toast to the beauty of art and the estate.
It was now lunch-time and our next stop was Le Petit Manoir. With the award-winning chef, Kevin Grobler, at the helm we certainly knew we were in for a treat.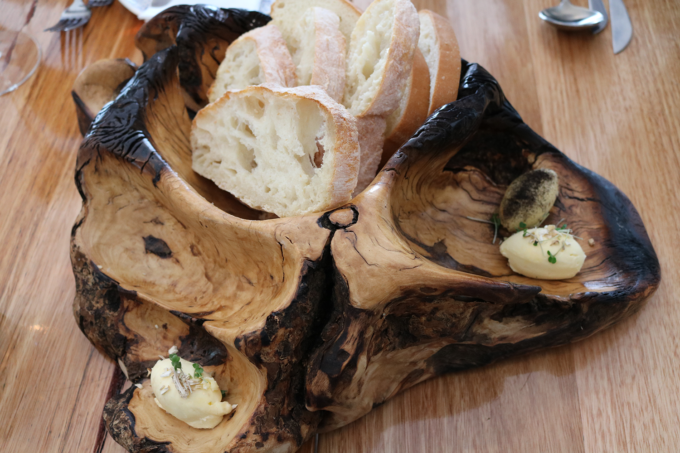 An immense thought is put into every detail of Chef Grobler's work with none of it being overly fussy or pretentious. Instead, each morsel is a palate-pleasing mix of flavours with a delicate line between freshness and staying true to the key ingredient and still artfully playing with flavour and texture. This is a meal I won't forget, that's for sure!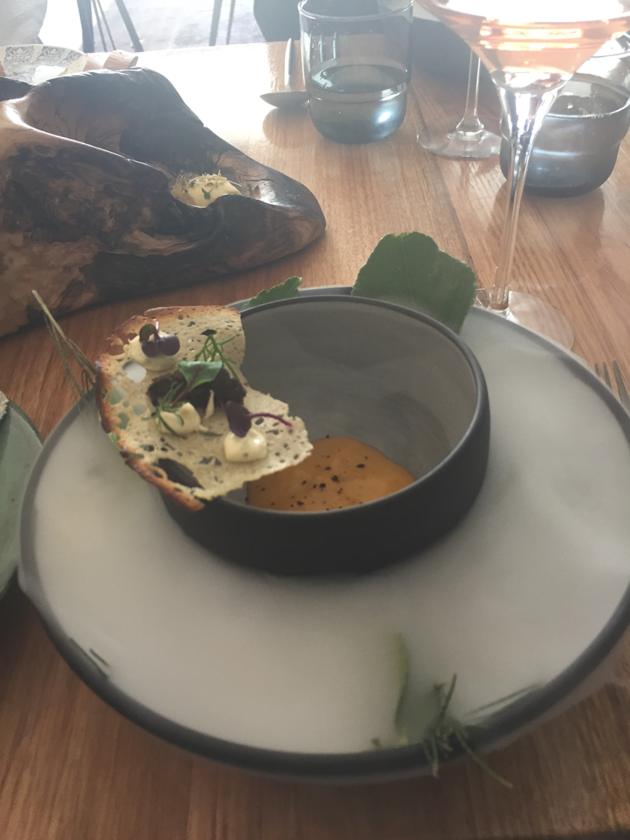 Our table had great difficulty deciding on which dish impressed us the most as each and every one was stellar however the sweet potato mousse with black garlic, fermented orange and mascarpone and the fresh salmon, fermented radish with a smokey tomato broth and chutney were definite front-runners.
Yet, the humble carrot dish won us all over. Cured and roasted carrot, hazelnut dukkha, goats cheese mousse, salted caramel and carrot jus with a white chocolate and buttermilk herb dressing. What a spectacular assortment of flavours.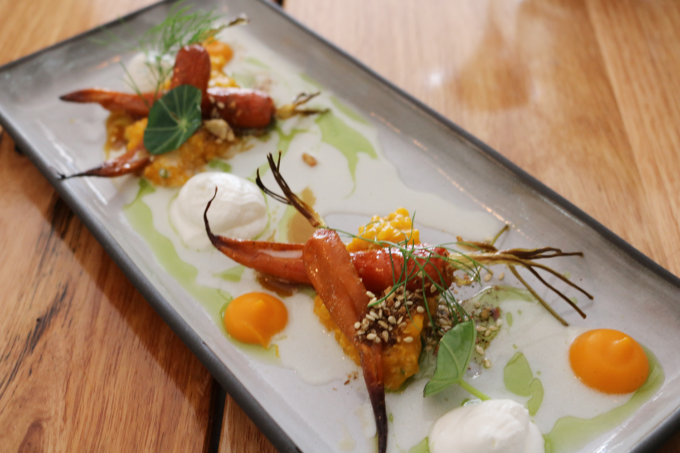 The braised and pickled vegetables, potato gnocchi served with parsnip and ginger puree was a lovely comforting dish.
As they use fresh and seasonal ingredients the menu is constantly changing. So expect many more exceptional dishes at Le Petit Manoir.
Desserts whilst decadent are thoughtful and will satisfy any kind of sweet tooth. I was most fond of the cauliflower white chocolate and macadamia nut mousse with macadamia sherbet burnt with white chocolate.
The chocolate log with almond and charcoal ash and beetroot tapioca served with liquorice cream was inspiring and finally, the Whiskey tipsy tart served with salted caramel mousse, caramel popcorn dust and whiskey ice-cream which was a fun twist on a traditional pudding.
We then set off to the beautiful and modern Paserene tasting room with its exquisite panoramic views. Can you believe this was taken in the middle of winter! Spring is certainly calling…
Though their flight of wines is currently small, this is a winery to watch out for with many more varietals on the cards. Also, their Chardonnay is one of the best I've ever had and I'm not typically fond of Chardonnay. I'm looking forward to seeing Paserene prosper immensely.
Be sure to check out part 2 of my Swing into Spring Franschhoek posts which will be up tomorrow…