Read my Part 1 here…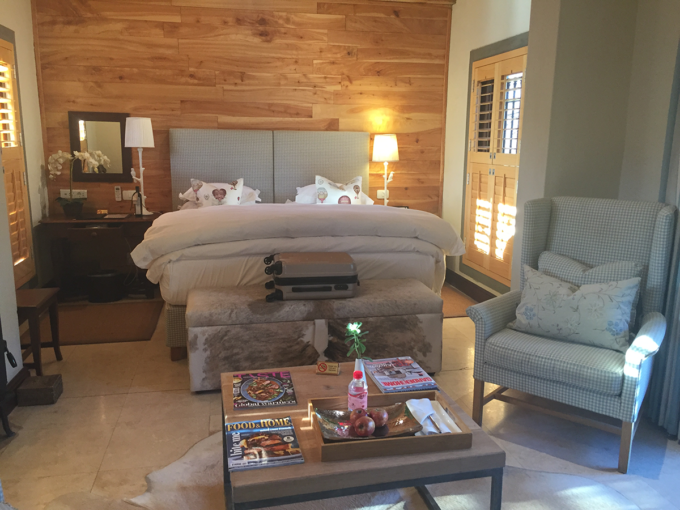 As dusk was falling, we headed to our suites at La Petite Dauphine. The chill was gently biting the air so to walk into a cosy cottage with views of the mountains gently coloured with the pink from the fading sun was exactly what we needed. It was time to charge our phones and devices and recharge under a warming shower. P.S La Petite Dauphine has L'Occitane amenities.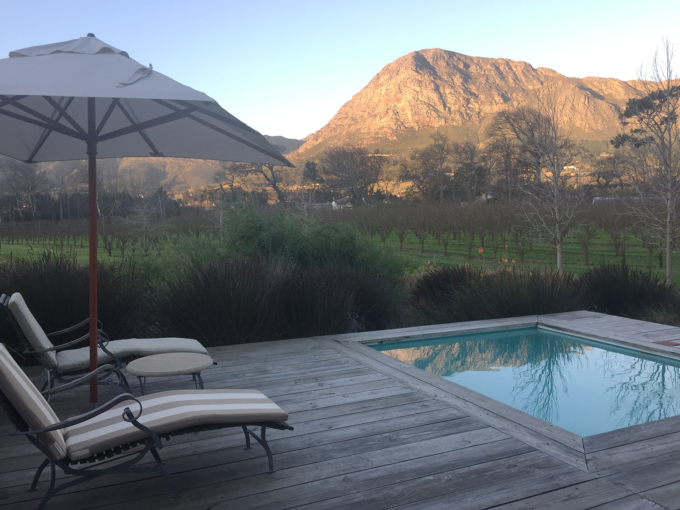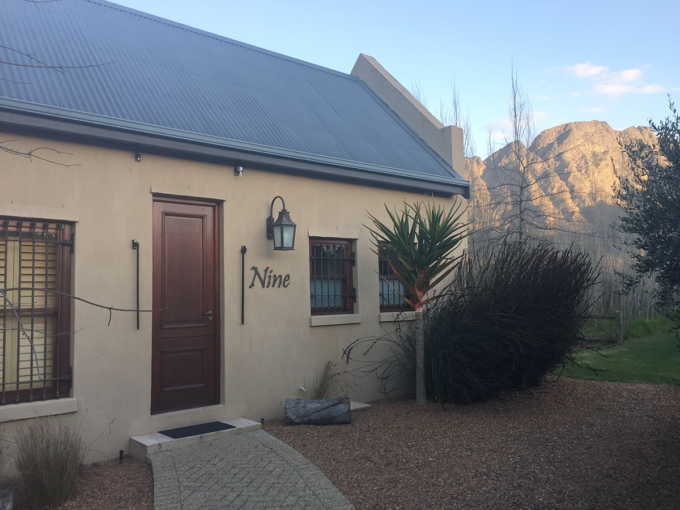 Oh and of course take some "Robe Life" pics…
I was called by the reception and asked if I'd like the fireplace lit for when we get back from supper. A great touch as it was so lovely to arrive back later to a sizzling fire and drift off listening to the crackle of the last embers.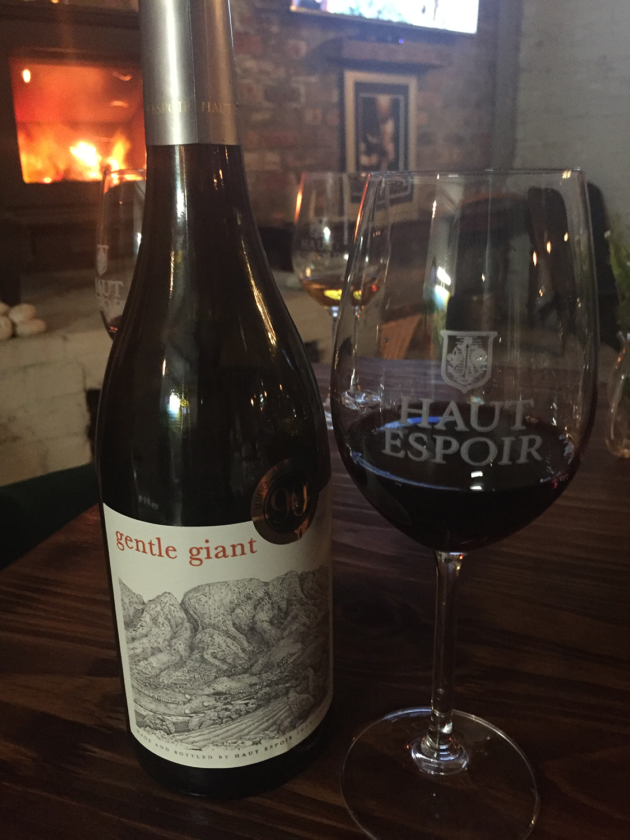 It was then time for sundowners with a warming fireplace and even more warming red wine at Haut Espoir. Haut Espoir is a comforting boutique wine estate and cellar, you can just feel the love they put into each of their wines. Run by the Armstrong Family since 1999, they produce distinctive, handcrafted wines in harmony with nature. The literal translation of Haut Espoir is 'High Hope'.
"At Haut Espoir, winemaking goes hand in hand with conservation. We have been transitioning to Biodynamics since 2011. We focus on minimal impact to the environment with our viticultural practices. We have actively restored the environment around us and no fungicides, insecticides or commercially bought fertilisers are used. Water conservation is practised daily and our winery effluent is managed through a bio-reactor and wetland system." This is definitely the future for winemaking and I have high hopes that Haut Espoir will be leading the pack.
Dinner was at the recently opened Beleef restaurant. Beleef Restaurant strives to take locals and tourists on a true "boerekos belewenis" (boerekos experience).
The kitchen is run by chef Herman Steyn who will ensure that Beleef offers a traditional South African fare with a brand new outlook on "boerekos". Herman embodies the boerekos experience himself with a loud, friendly persona that instantly makes you feel welcome and "at home".
The food, whilst still focusing on local cuisine yet served with such a sophisticated flair that's both fun and traditional at the same time.
I could happily live on their Winter Veg Dumpling served with a Pine Ring Broth, Veg "Biltong" and Hugenote Cheese. Even if I'd turn into looking like a dumpling. That dish is out-of-this-world delicious and yet still that comfort factor is there.
For mains, I chose the Local Trout served with Lentils, Capers and Greens.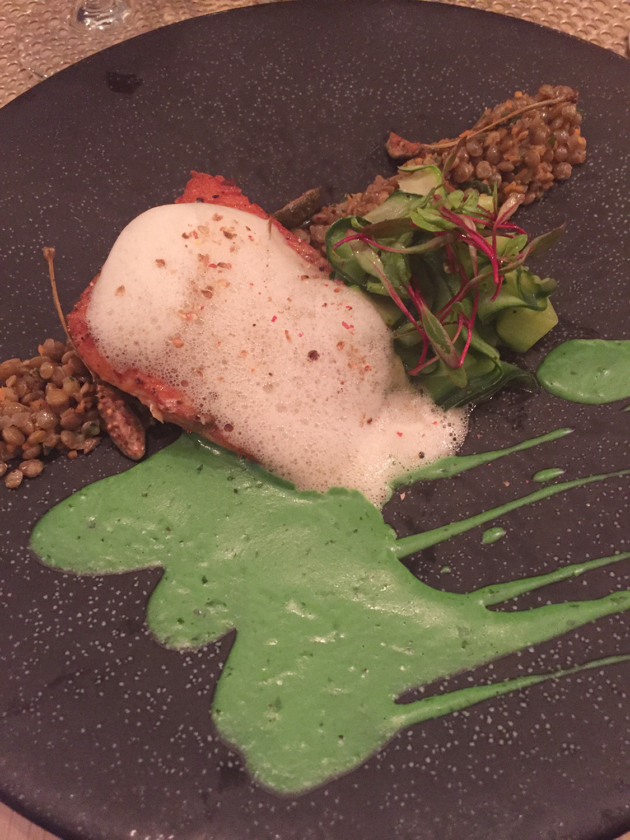 We were all feeling incredibly full and in Beleef terms "Maagies vol oogies toe" (stomachs full, eyes closed). But Chef Herman convinced us to indulge in some of the desserts and the whole table was so happy that we did. Below are the Peppermint Crisp Tart, Chef's Secret and the Cheese platter. All divine!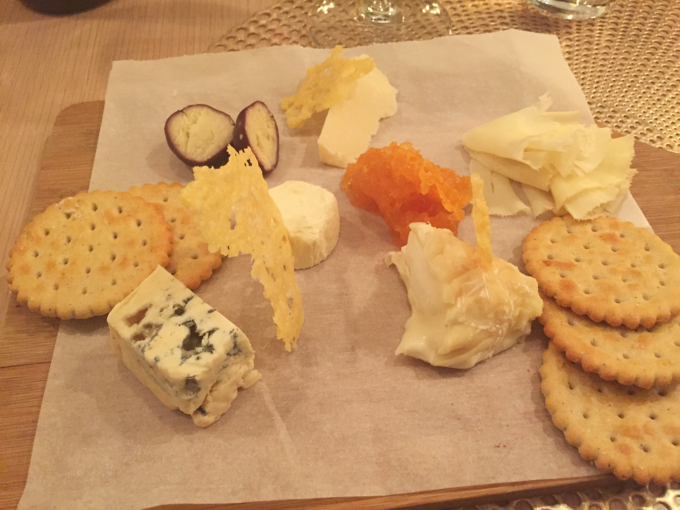 After such a fun day with conversations flowing as much as the wine did. We were all ready for bed. Also wow La Petite Dauphine, where do you get your pillows from? No jokes, I am actually going to email them to ask because they are the most comfortable pillows I've ever experienced.
Breakfast was served at La Petite Dauphine's Cafe Bon Bon. I sadly had to leave early and miss the second day's adventures but not before an espresso and a perfectly made Eggs Royale Benedict!
Thank you to everyone who hosted us and thank you to Pippa for the most incredible time!
Disclosure Ranking: 2