Swimwear certainly is a wardrobe essential for summer.
My reasoning for creating a post about Swimwear Shopping Looks for 2022 is that brands are designing innovative and creative options suited for every woman each year. Fits that allow us to feel more confident. One thing for sure is that prints are trending this season.
The All-Eyes-on-Me Style.
Sometimes a super eye-catching bikini is just what we want. This floral print is fabulous. Also, even with the unique string style, we shouldn't worry about "tan lines" because you should be slathered in SPF already. If you want to appear tanned, there are self-tanners you can apply. This bikini will suit all skin tones. Personally, I adore the flattering bottoms as they assist with any Pooch Bellies, an area I am slightly self-conscious about at times. We all know how our bodies can fluctuate throughout the month.
The Classic Triangle Swimwear Style.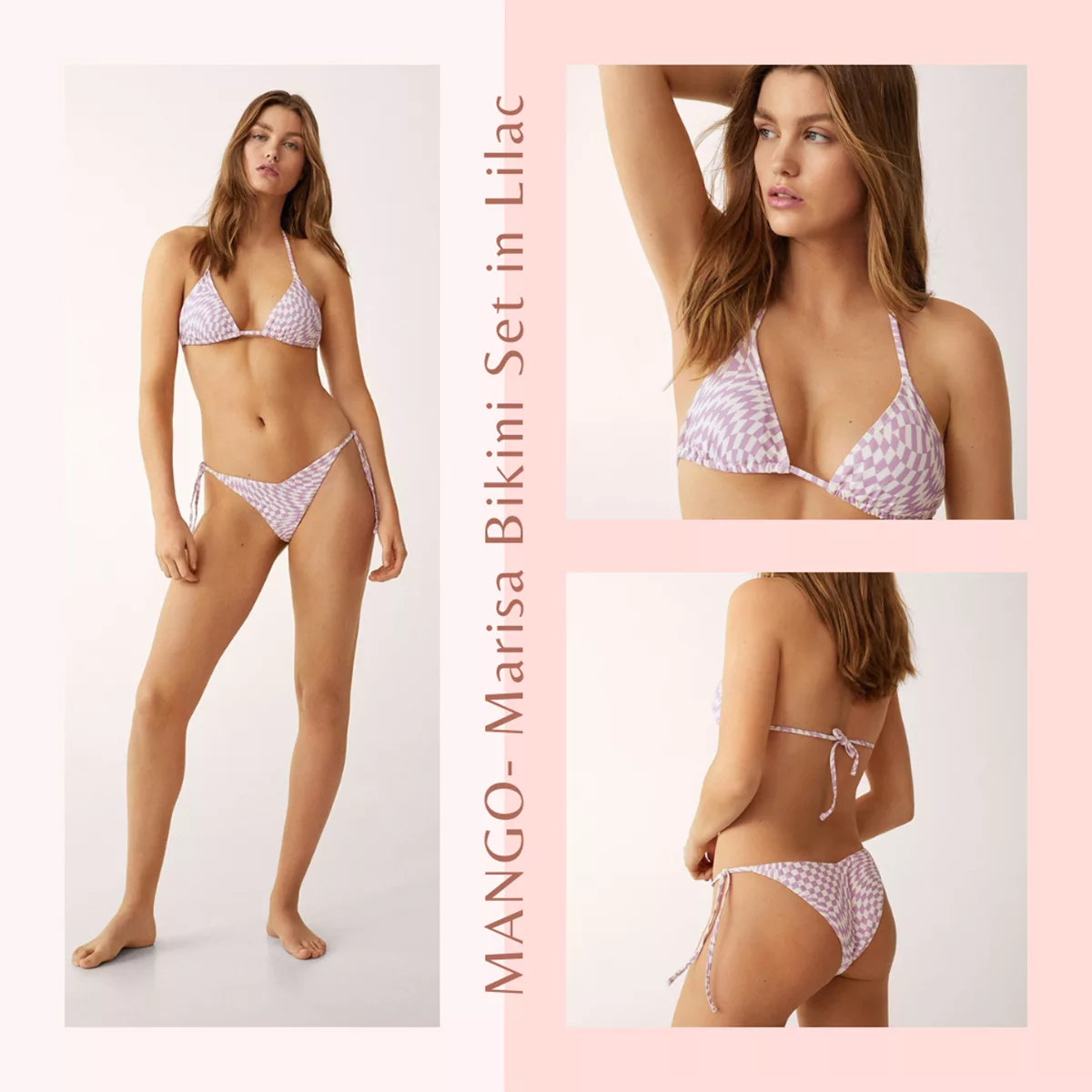 Ah, a wardrobe classic. This style will never go out of fashion. There is something about it that works. The strings, tied extra tightly, can help adjust your breast area to flatter them. The adjustability of the bottoms means you can wear this fit to your liking. It doesn't offer the greatest of support for our super busty babes. Although, the string halter section can give a little more lift if wanted.
The Floral Flaunt it Style.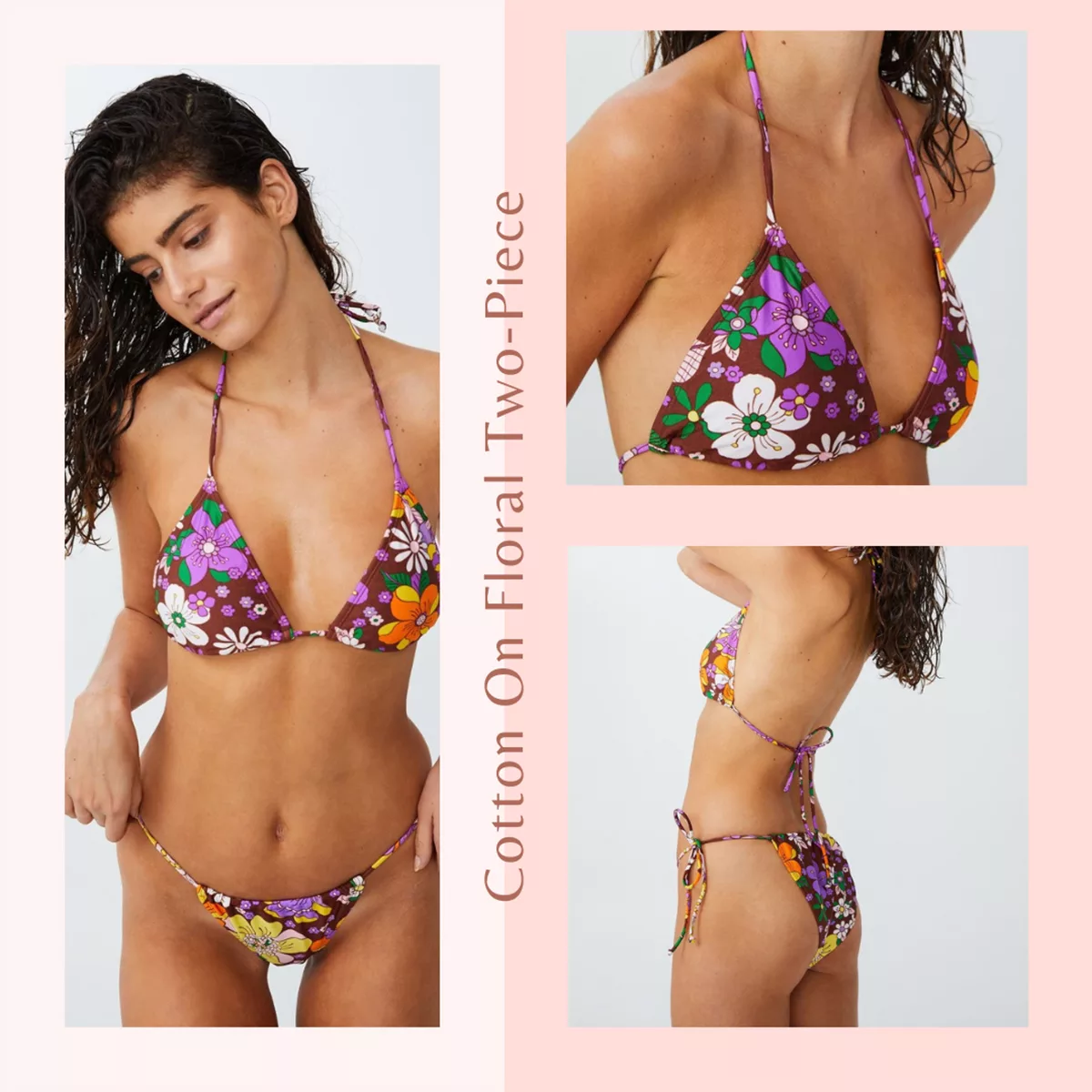 This swimwear style while very similar to the traditional triangle bikini. This fit is a bit more daring. Whether it is for Instagram or yourself. It's definitely playfully flaunting and one that will make showcase almost every inch.
The Underwire is Needed Style.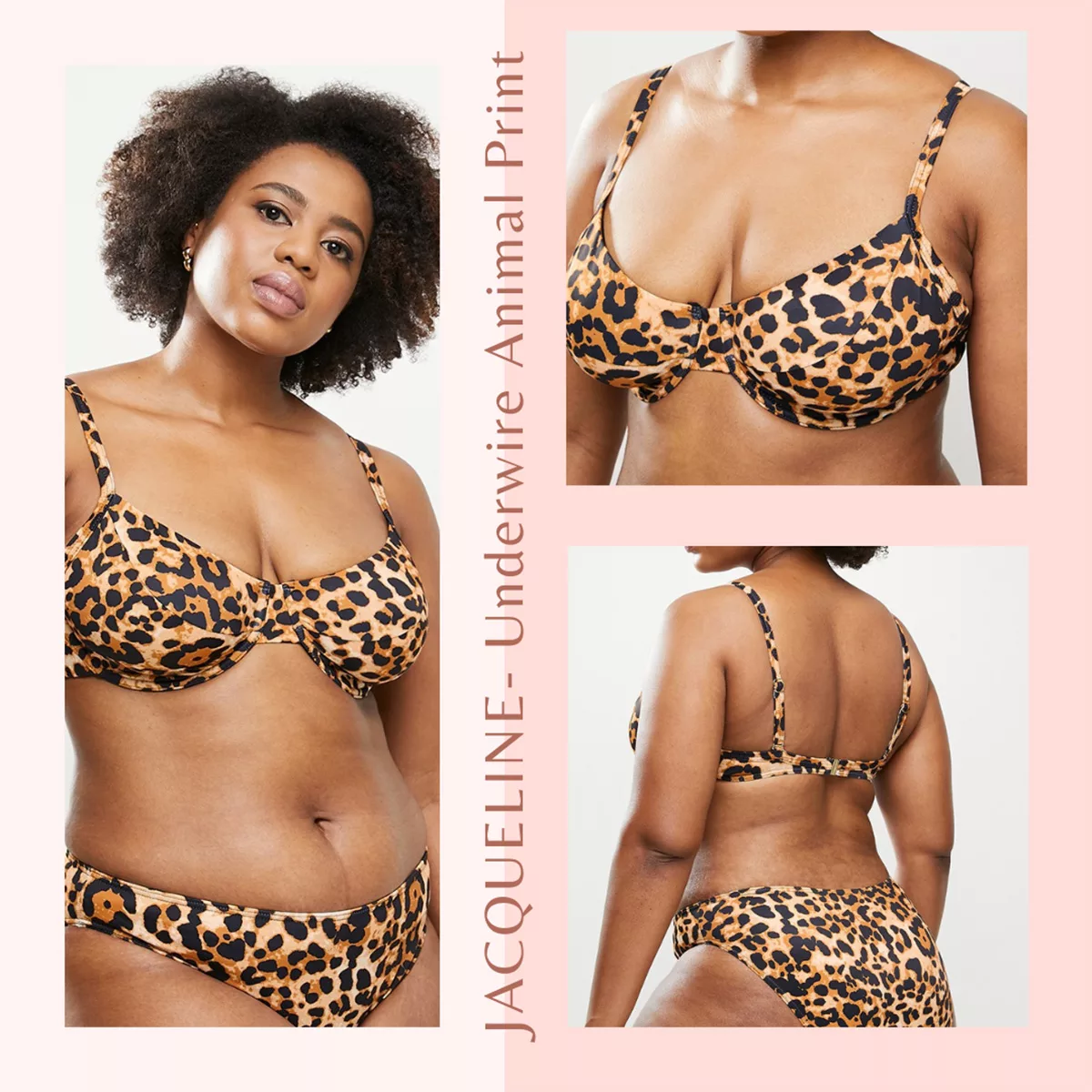 According to statistics, South African women have a far larger average breast size than most other countries worldwide. Therefore, sometimes underwire is simply non-negotiable. This comes to our swimwear too.
The Full-CoverSwimwear Style.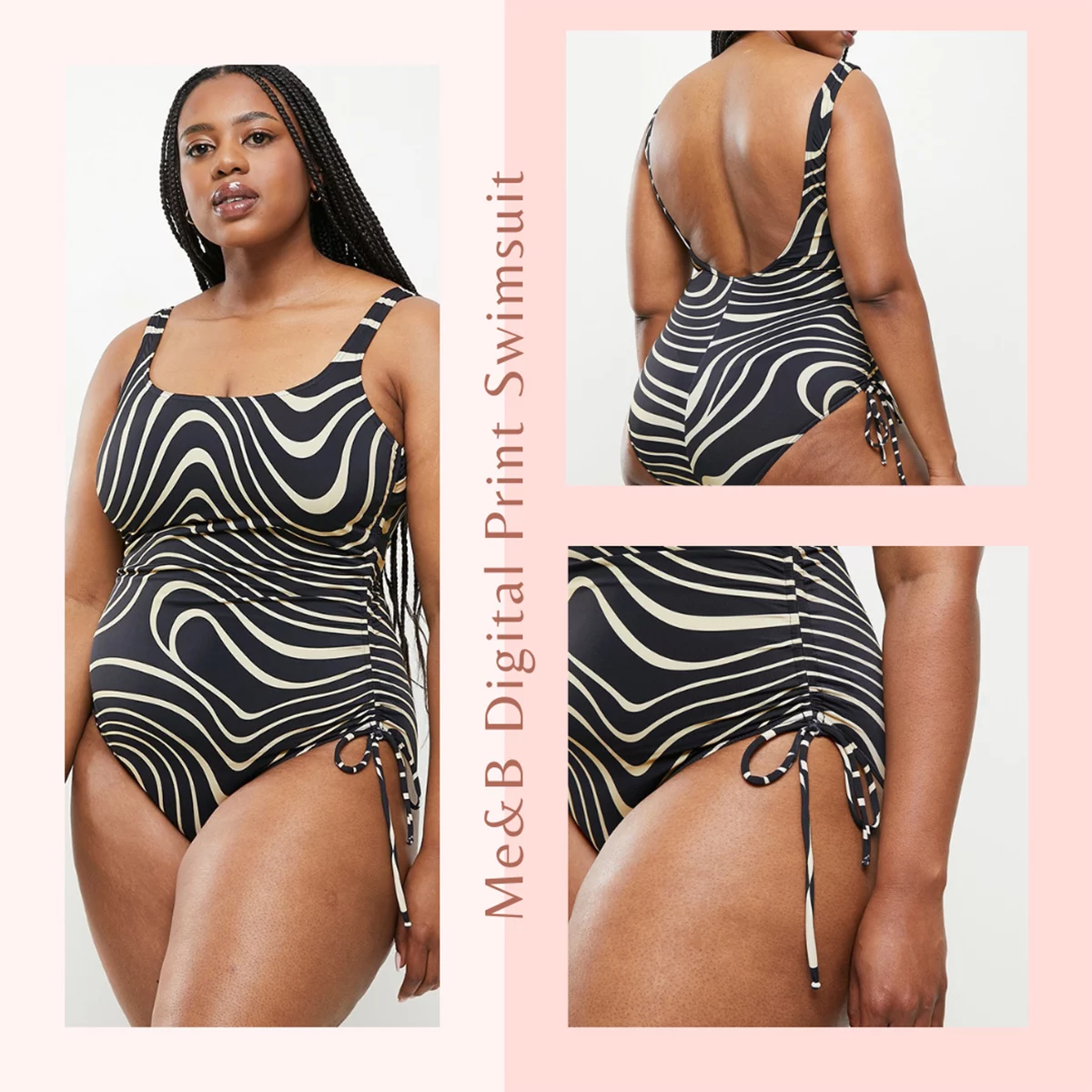 Firstly, full-cover swimwear is not only for those considered "plus-size". I'm finding an almost equal divide between bikinis, full costumes and swimwear that are a mix of both. This particular costume has the support of an underwire plus an extra flattering waistband. I love the print as well.
The Take-The-Plunge Style.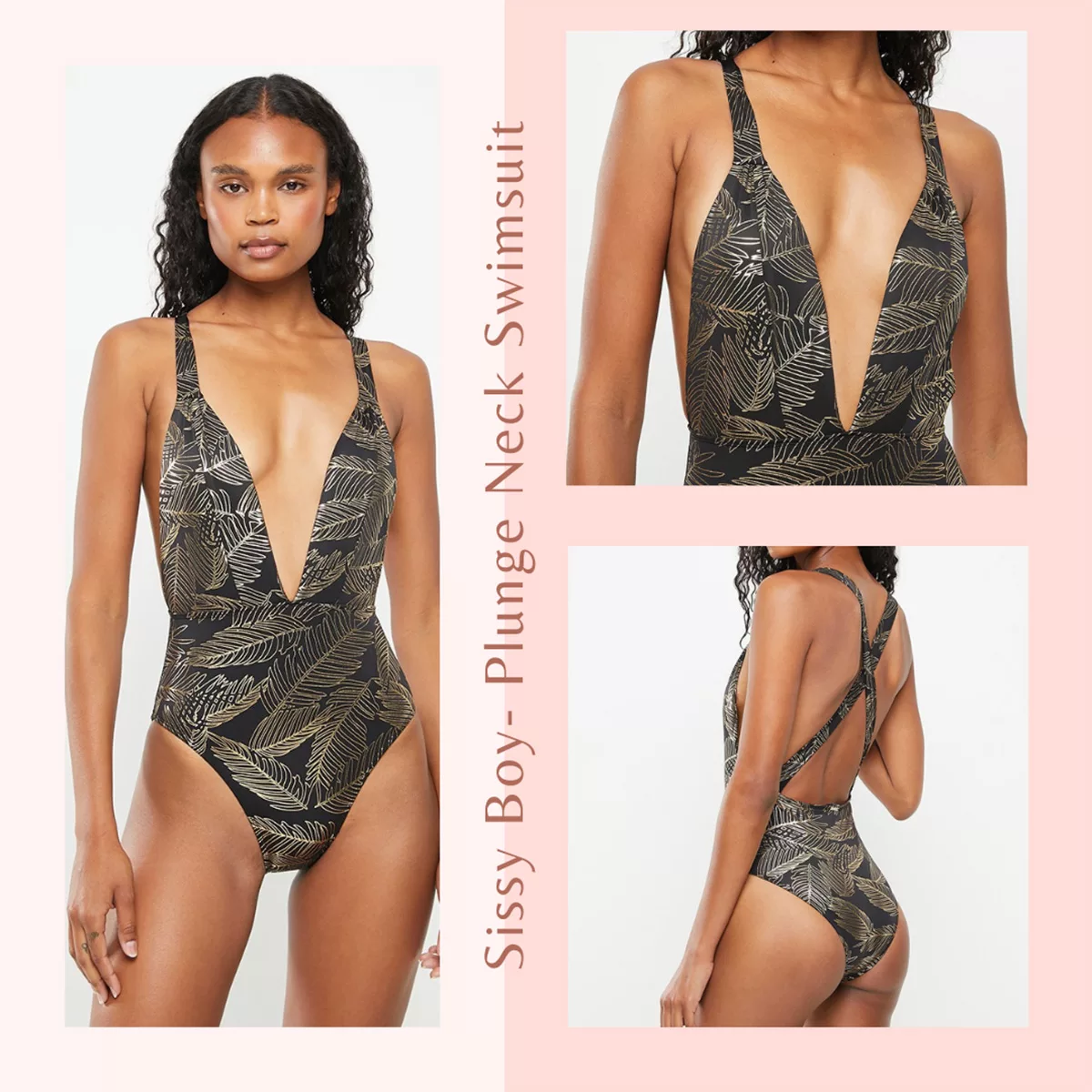 Full-Cover costumes are for all sizes, as I mentioned. This is another great example with its daring plunging neckline. What makes it suitable for many different body types and breast sizes is its cross-over backstrap. Which will offer some support and "safety".
The Extra Support Two-Piece Swimwear Style.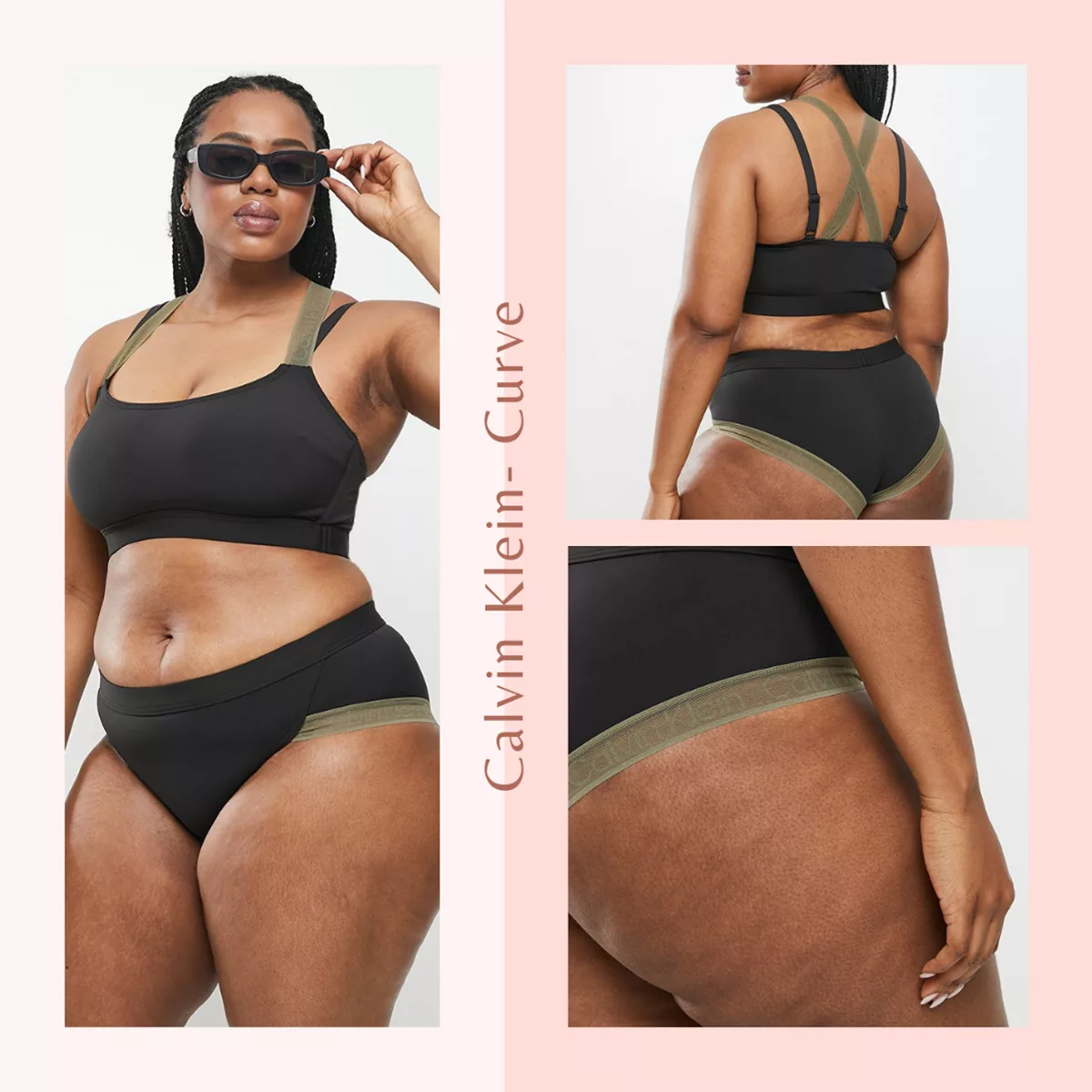 Calvin Klein provides an ideal balance of simplicity, comfort and support with this two-piece. Somewhat annoyingly, it is part of their "Curve" collection only. The way the softer straps are combined with the adjustable thinner ones is such an excellent idea. As is the side panel across the leg area to stop chafing.
Let's be honest. When it comes to rocking swimwear, no matter how comfortable we are with our bodies, there is always something. Most of us want to feel even more relaxed in environments where our bodies will be publically exposed more than usual. Whether by the poolside or at the beach. So, fortunately, a style that suits us is definitely out there!
P.S All of the above swimsuits are available from Superbalist.com. So hurry if you want to grab any. I already have two styles in my cart.