During the quieter months, the Swellendam Winter School will be offering a wide variety of 5 and 3-day courses to attract visitors to Swellendam during the week. The School has 8 themes, with a variety of courses under each theme. I was invited to experience some of these courses and was blown away by how much this little town has to offer.
As a blogger, I have been fortunate enough to partake in a number of media trips and experiences but this one will always have a special place in my heart and soul. Swellendam has a unique feel to its town that is both rich in history but also enriching.
During my stay I learnt more about the town but also about myself, my posture and so much more! Among other things, I was able to walk close to the giraffes at Kwetu Guest Farm.
We were then treated to a superb culinary experience!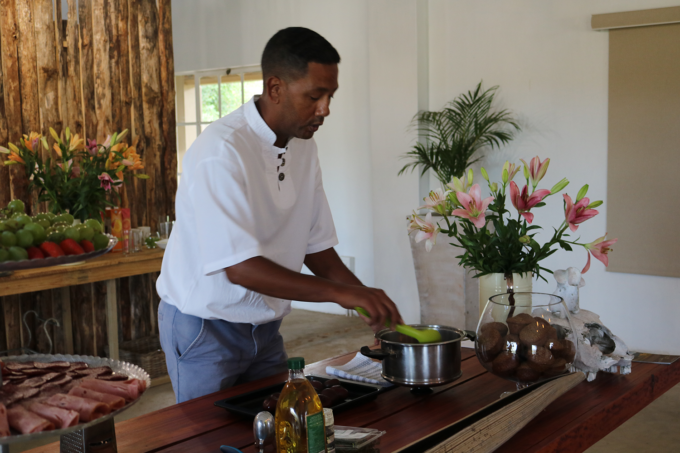 Richard and I stayed at this gorgeous guest house called The View. Its namesake is due to its clear view of the majestic mountains.
This snap doesn't quite do the beauty justice but relaxing in that crisp, fresh pool and looking out over all the lush greenery immediately relaxed me.
A big snuggly bed and excellent service. I highly recommend a stay at The View in Swellendam!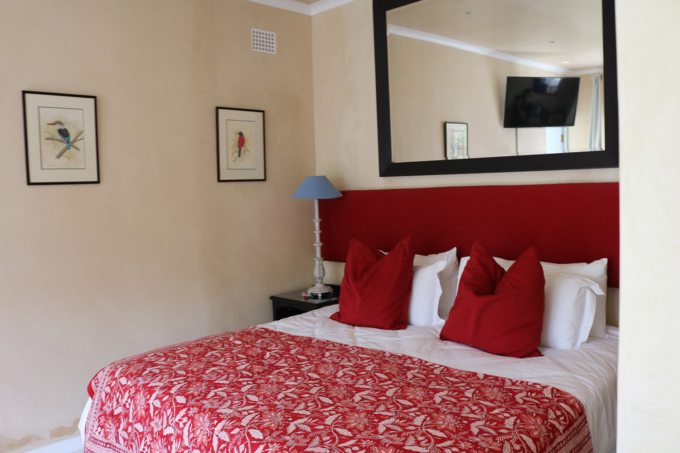 Swellendam treated us with some pretty epic sunsets…
And yet again when we went on a memorable boat ride at Umshanti.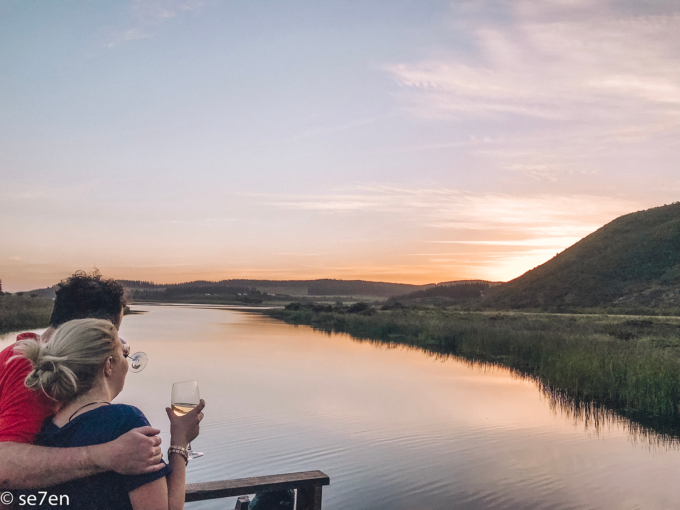 It may have been the delicious wine or perhaps Wildebraam liquers but Dutch Courage sure helped when I clambered into a smaller boat and navigated the choppy and rocky river to the waterfall. It was 100% worth it though!
I truly couldn't stop smiling on this trip and our visit to the remote village of Suurbraak to meet the legendary Donovan Julius at the Zinc Gallery will always standout.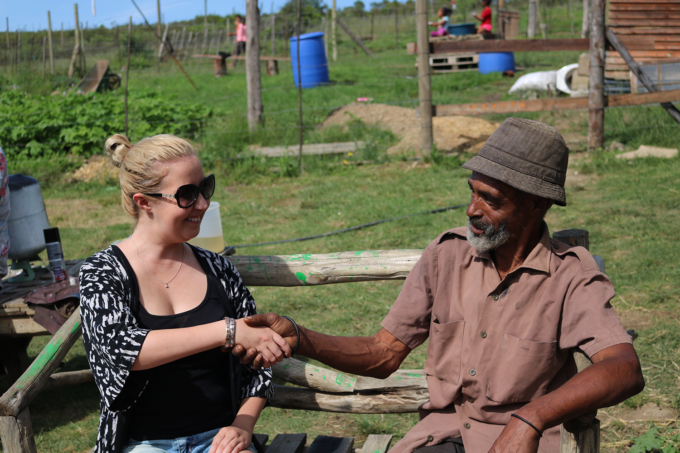 I learnt so much from the living there, including the infallible appreciation and cultural honour they embrace. The Zinc Gallery in Suurbraak known to the locals as Xairu 'paradise' in the Khoi language. The land is finally back in Khoi inhabitants hands and the energy and beauty is truly paradise.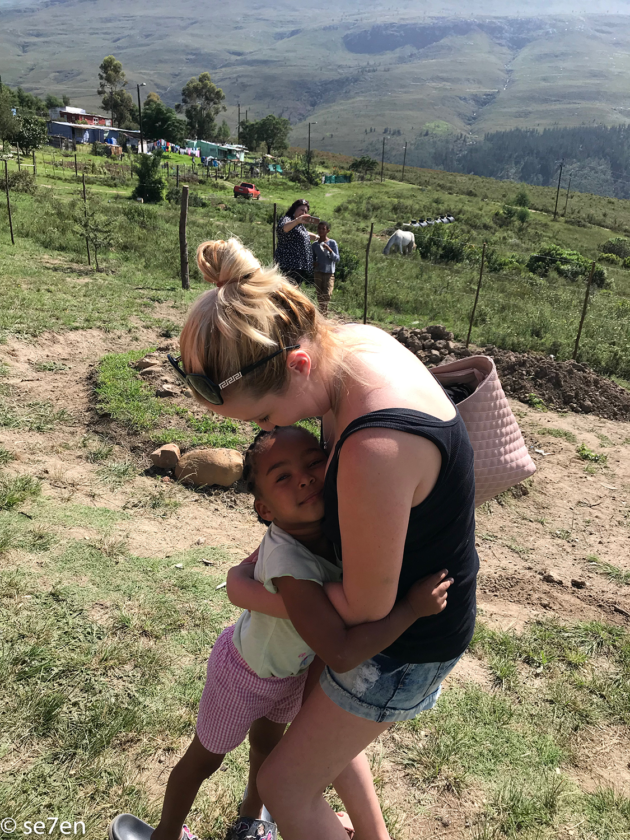 The most heartwarming part of my visit to Suurbraak was this gorgeous angel who walked up to me as we were leaving and hugged me so tightly. She didn't want to let go and all I felt was the most incredibly happy little soul.
It brought tears to my eyes because even though the Suurbraak community has so little what they do have is a passion for their Khoi heritage, plenty of love and joy and pride. An inspiration to all of us!
Thank you @se7en_hoods for capturing this unexpected and so meaningful moment. Also, thank you Swellendam Winter School for showing us the passion and sense of community your town and surrounding areas like Suurbraak have to offer to visitors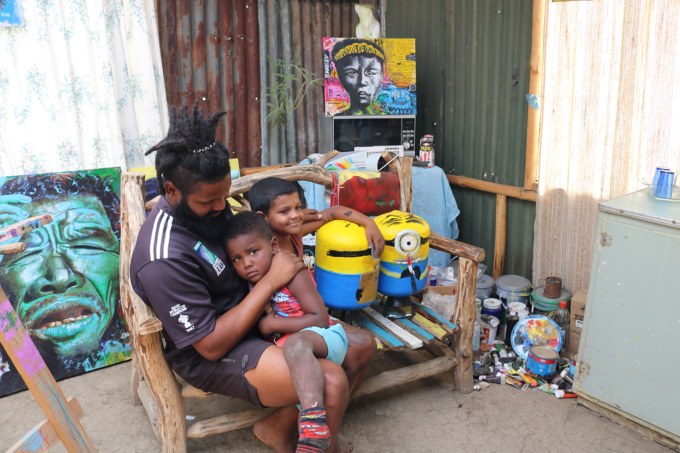 We were treated to the yummiest vegetarian potjie along with freshly made braaibroodjies.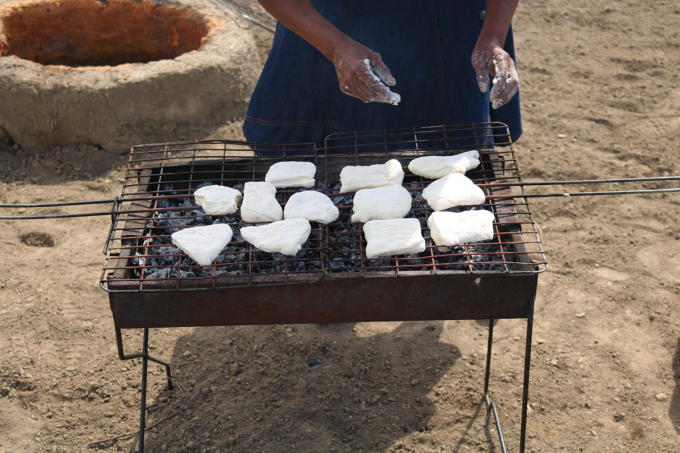 Another special course which involved dancing with horses, yes you read that correctly is the Horse Human Harmony. It is focused on learning the basics of the nature of horses, horse-human communication and partnership, and how to care for your horse holistically.
Swellendam did not disappoint at all and even our final destination, the new restaurant called the Republic. Which served divine food, so much so that I regretted not having a second stomach at that point!
To book your Swellendam Winter School experience and to learn more about the media trip visit here.