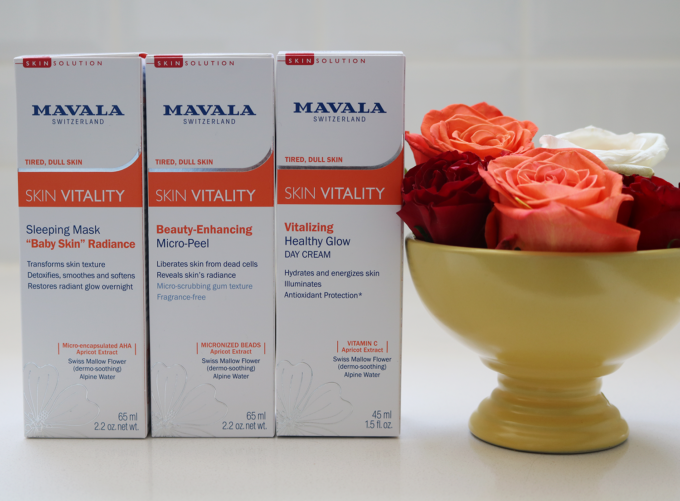 When I think of Mavala, Nail polish instantly comes to mind. So to discover that they have pretty impressive skincare was a total surprise to me. Why isn't their skincare hyped about more?
"Lack of sleep, stress, pollution, UV or smoking exhaust skin metabolism. Dead cells accumulate; the complexion loses its radiance and turns greyish. Those imperfections caused by exhaustion give the impression that skin is in poor health, that it looks, older than it is in reality." Even though my skin is currently in a "good condition", I can still immediately see the effects on my overall appearance when I've had a couple of restless nights. Also when flying even if it is just a quick up and down trip to Jozi that is still 4 hours in the air and it does dry and fatigue one's skin.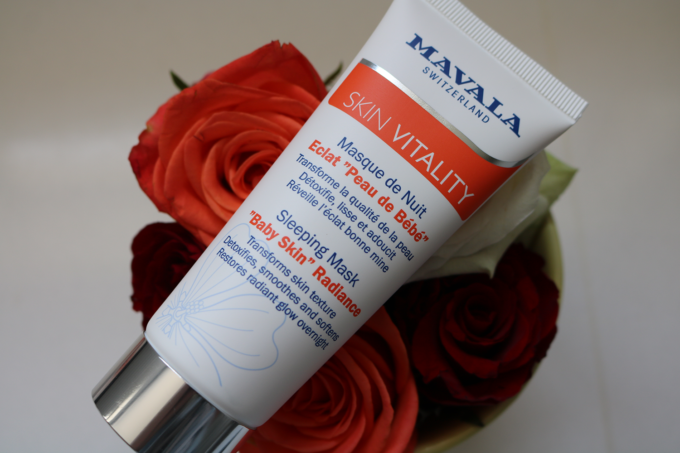 Sleeping Mask "Baby Skin" Radiance (R595) transforms the quality of your skin.

Glow baby, Glow!
Concentrated in vitalizing Swiss Apricot extract, – high in provitamin A that offers toning and antioxidant properties and inorganic acids providing gentle exfoliating properties -, it gives an immediate radiant glow to the complexion.

Sleeping Mask "Baby Skin" Radiance also contains precisely balanced micro-encapsulated AHA (glycolic acid), for a gentle peeling effect and a better cutaneous tolerance for demanding and delicate skin. This fruit acid gently gives a "new skin", smoothes irregularities and restores skin with a real glow without over-stripping. LOVE This product!
Healthy Glow Day Cream (R575) is a powerful antioxidant daily care that protects skin against cell damage caused by free radicals and other city aggressions leading to premature ageing.
It is also concentrated in vitalizing Swiss Apricot extract and contains a high concentration of Vitamin C that is perfectly stable and acts like natural Vitamin C present in the skin.
This is a beautifully non-oily, non-sticky delicately scented cream. Enriched in tiny pearls to instantly and finely illuminate complexion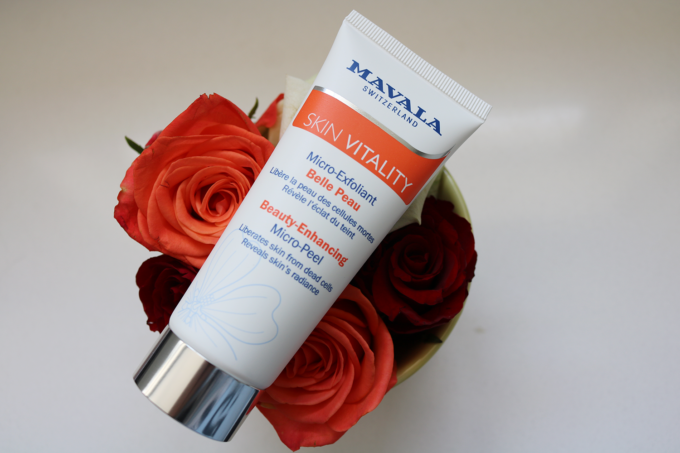 Beauty-Enhancing Micro-Peel (R495) is a creamy gum-like scrub that gently liberates skin from dead cells and stimulates micro-circulation for an immediate radiance.
Beauty-Enhancing Micro-Peel also contains degradable perfectly spherical micronized wax beads for gentle exfoliation, respectful of the delicate skin
I am now quite keen to try out more from Mavala skincare as the Aqua Plus range for dehydrated skin sounds divine for winter.